The Earth is rushing planet. A few days to come the end of the world!
Live to see humankind coming Christmas? According to the conspiracy theory lovers not. Before long, in fact threatens the end of the world.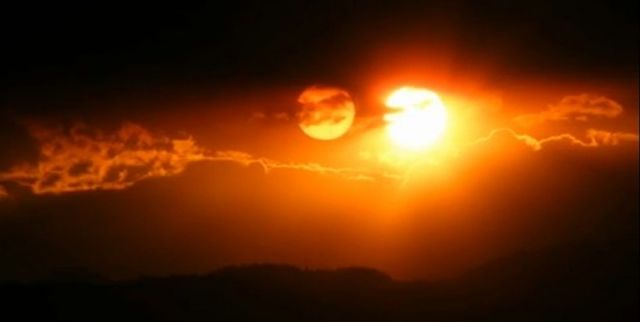 Humanity allegedly threatened with extinction.
Hearts fans of conspiracy theories again sank at high frequency. According to the theory of Nibiru to us because he is dashing planet. And as if that were not enough, the end of the Earth will come later this year
How to come? Often appearing comets, asteroids and natural disasters, according conspirators clear evidence that something terrible will happen.
Apocalypse erase all life
The Governments of the strongest countries in the world know about the course and prepare for battle with dangerous planet.
Self-appointed experts fear that a strong shock causes a shift of continents. Some countries that find themselves on the South and the North Pole. The good news is that it does not take long to come and merciful end. Because they will be followed by a huge tsunami which still everything to destroy our planet.
And to be sure that the earth does not remain absolutely nothing alive and begin at the end of the sky to fall asteroids.
Nibiru theory
Nibiru myth was created in 1976. The writer Zecharia Sitchin then claimed that two ancient cultures of the Babylonians and Sumerians spoke of the huge planet Nibiru, which travel around the Sun once every 3,600 years. According to Zecharia the planet so far failed to appear because it covereth Neptune.
End of humanity caused by shocks mysterious planet has been predicted for the years 2012 and 2013. At that fortunately nothing happened. So maybe it by saying "third time good" final "succeed".
But nevertheless should also fans of conspiracy theories to buy Christmas presents. Belief in Nibiru does not excuse the fact that their loved ones can not find anything under the tree.
https://www.facebook.com/UFOkruhyvobilyainezahady/
We encourage you to Share our Reports, Analyses, Breaking News and Videos. Simply Click your Favorite Social Media Button and Share.