In the near future, many Flyers will arrive. They will come and see them in ever larger quantities. In fact, it will be quite common to observe all their formations.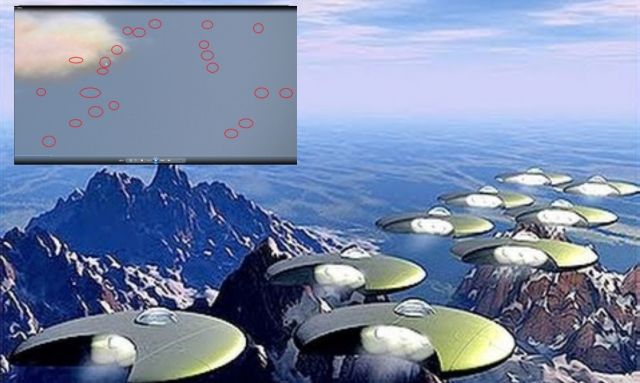 This is part of the whole process now being developed for us.
Sample flights will take place only when the political situation on the ground is such that it will be absolutely impossible to avoid greater con- flict.
If we arrived in larger quantities before, it would be interfering – disturbing influence on the human mind and it is forbidden by the Cosmic Law or the Hierarchical Law as we are used to calling it.
These demonstration flights serve different purposes, but the most important thing will be to make humanity aware of the fact that there are things other than those normally dealt with.
Many people still doubt the existence of a flying saucers, but I tell you, just wait until they appear in large quantity. Around the entire planet will demonstrate their ability to fly, their appearance and disappearance. In a way that confuses people into the large extent, that no one really understand what is happening. It has been written that the sky will "sign". This "sign" already seen a lot of people, but by the end of this age will see it every man of the earth and will be surprised"
We encourage you to Share our Reports, Analyses, Breaking News and Videos. Simply Click your Favorite Social Media Button and Share.