"I'm back to save you and Us"
The world is on the edge! And very strange things begin to happen in this world!
But let's start in order. Since February this year, from different districts, different US states, reports have started to reach – authorities are concerned that drawings on their homes began to appear on their territory.
These were the stencils of the picture from the movie "12 monkeys".
John Urquhart, the sheriff of King County, Washington, was the first to report this.
In February, he said: "These stencils from the movie" 12 monkeys "make our district dirty and bother residents."
In March, in a new statement, he was already less restrained: "I want to warn all those who call themselves the organization" 12 monkeys. " Stop painting on walls and send out your threats. We are not afraid of monkeys."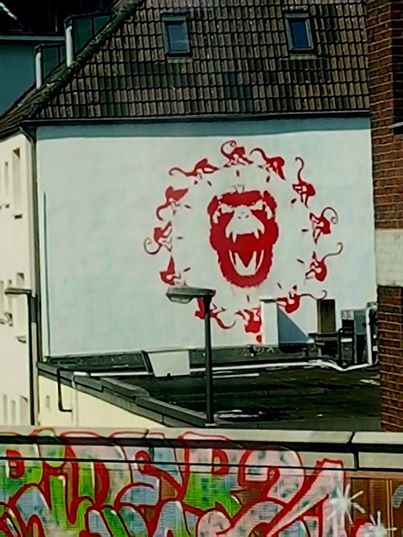 In April, when asked about the organization of "12 monkeys", he briefly said: "We are investigating this issue. Residents of King County are under protection. We will find and punish all those who threaten our way of life. "
But the mysterious organization of "12 monkeys", as from the film, began to operate, not only in Washington state.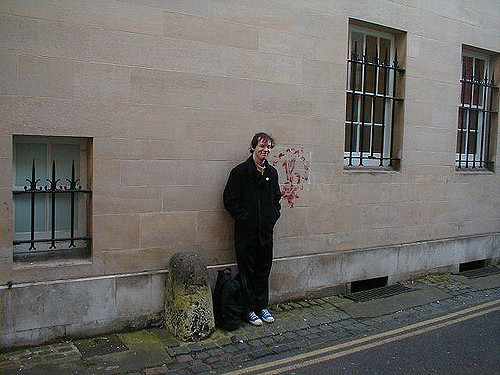 Arizona: March 2017. From 5 districts of Arizona, reports have been received that stencils appear on the walls of the house as from the movie "12 Monkeys."
Connecticut: March 2017. Stencils of "12 monkeys" appeared on state buildings. Residents are concerned.
Arkansas: March 2017. The deputy sheriff told reporters: "May these monkey stencils and e-mail messages not scare the residents."
District of Columbia: April 2017. Authorities state that their patience is over. They read the struggle with the organization, which calls itself "12 monkeys."
Florida: May 2017. Sen. Bill Nelson told local journalists: "Are you out of your mind? What are "12 monkeys?". It's probably hooligan fans of the movie. There is no work and the youth have nothing to do. Politicians need to think about this, and not about some stencils there."
Idaho. May 2017. Authorities warn residents: "Do not be afraid of messages from the organization" 12 monkeys. " Do not pay attention to their stencils on the walls of houses. "
Illinois. June 2017. The municipal authorities appealed to the residents with a request: "To report on all cases when monkeys are being painted on the walls of houses."
Kentucky. June 2017. The Kentucky Police made a statement: "We will severely punish everyone who is associated with the organization of the" 12 monkeys. "
Michigan. July 2017. Governor Rick Snyder6 reassured the residents: "I want to reassure you. Stencils on your homes and messages to your e-mail from "12 monkeys" is a rally. Do not believe what they write to you. I assure you, the state police will deal with all these jokes. The encroachment on private property is no longer a joke, but a federal crime. "
So, there was a secret, underground organization of "12 monkeys". But what does she want?
And now we know this:
"12 monkeys" are struggling with the World Elite, the New World Order and against the 3rd World War.
And from July 2017, the organization of "12 monkeys" was headed by the famous "Time Traveler", John Titor.
HE IS BACK!!!
For what? Why?
This we will discuss later.
John Titor. Will turn to humanity, answer questions and ask humanity not to destroy the future. As he says: "I'm back to save You and Us"
The moment of the appearance of his temporary capsule in Mexico, over the volcano Popocatepetl was shot by eyewitnesses:
There was a failure in the program and John was thrown into Mexico. But he got to America and now he's with us !!
TO BE CONTINUED..
http://www.abovetopsecret.com/index.php
We encourage you to Share our Reports, Analyses, Breaking News and Videos. Simply Click your Favorite Social Media Button and Share.