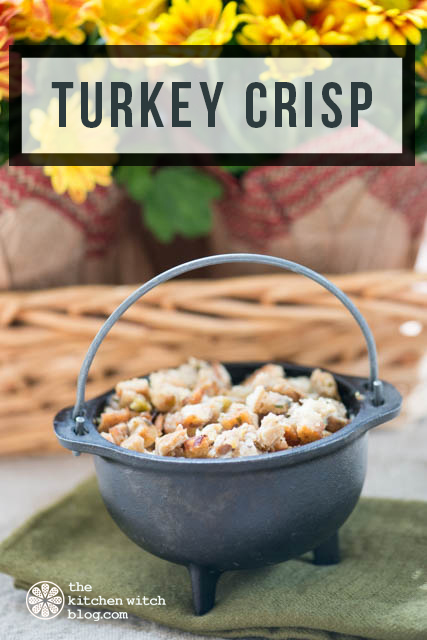 Leftovers are rarely an issue in this house, not because we eat gobble everything down, we have no problems eating leftovers. However on big meal days, like Thanksgiving (or when I seem to have no sense of "there's only two of us") leftovers can eventually become a put off. You just loose your taste for them.
That's when it's time to freeze or reinvent the meal. My turkey crisp is really a no-recipe kind of recipe and it certainly doesn't miraculously change the flavor of turkey day left overs, rather it presents it in a new light. Instead of a plate full of exactly what we had the day before and the before that, it's new and if I may say so cute dish. With a name like Turkey Crisp it sounds rather tasty.
You can do this as a casserole or in individual dishes (seemed like a perfect time to whip out the mini cauldrons). It's layers of leftovers topped with stuffing then baked until hot and bubbly. What could be easier? A nice salad on the side and your set.
I hope that all of you had a wonderful and happy Thanksgiving!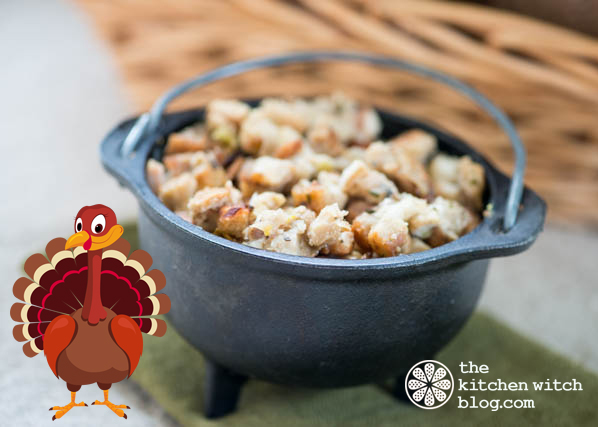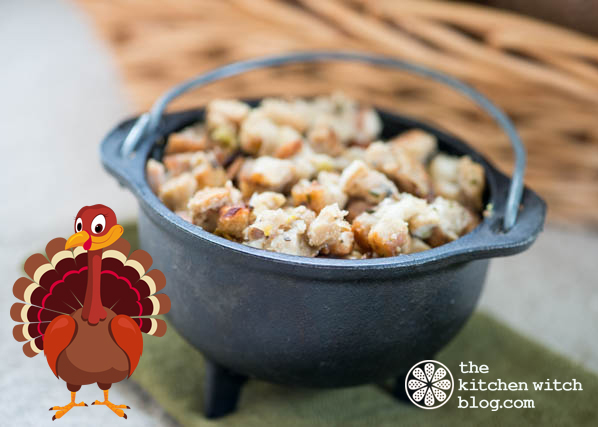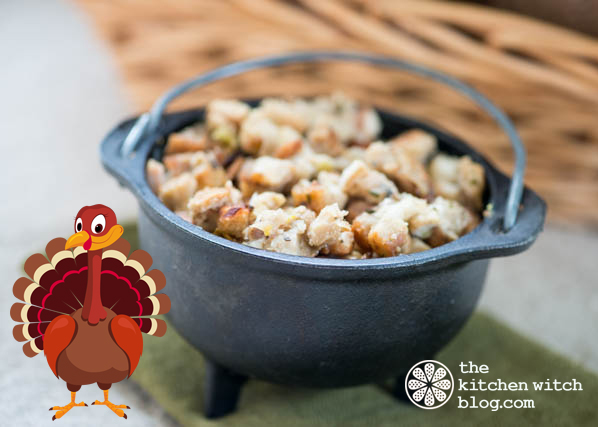 Turkey Crisp
2016-11-26 10:46:50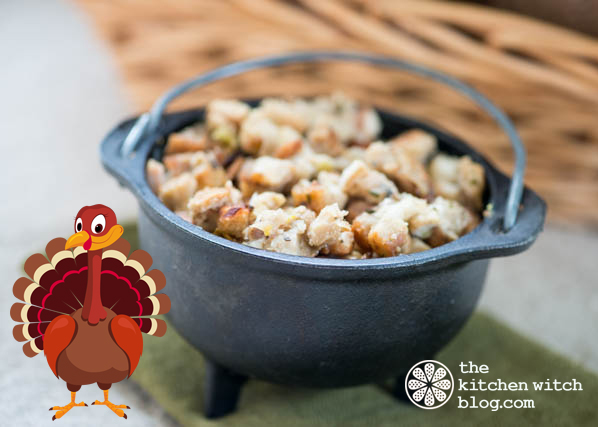 Suggested leftovers
mashed potatoes or mashed sweet potatoes
green bean casserole
carrots
corn
turkey, diced
gravy
stuffing
Instructions
Preheat oven to 350°F.
Butter individual oven safe dishes or casserole.
Spread a layer of mashed potatoes or mashed sweet potatoes on the bottom, about 1/4″ thick. Next cover with leftover green bean casserole. sprinkle with carrots, corn and turkey. Pour gravy over top and cover with a nice layer of stuffing.
Bake 30 minutes (or longer for a casserole) until hot and bubbly. Let cool a few minutes before serving.
Notes
You can change this up and give it a fresh flavor by adding fresh herbs like thyme or rosemary. Try adding some sliced mushrooms, sauteed spinach or chard!
The Kitchen Witch http://www.thekitchenwitchblog.com/
You can read more recipe's and ramblings at The Kitchen Witch, or follow on Facebook and Twitter@TKWblog. Excerpts and links may be used, provided that full and clear credit is given to the author and or owner of The Kitchen Witch. All rights reserved by Rhonda Adkins.
Source:
http://www.thekitchenwitchblog.com/2016/11/26/turkey-crisp/
We encourage you to Share our Reports, Analyses, Breaking News and Videos. Simply Click your Favorite Social Media Button and Share.