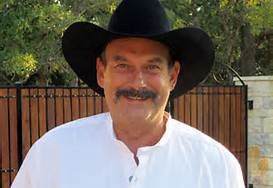 Financial writer Bill Holter says 2017 will be "the year of the Truth Bomb." Holter explains, "I have been talking about 'Truth Bombs' for about a year and a half. I think what is going to happen in 2017 is that this hologram we've been living in, the curtain is going to be pulled back. . . . I want to see the truth come out, and that's why we do what we do."
One of the big truths that will explode is about the economy, and this will be one of Trump's biggest problems. Holter goes on to say, "Trump is a smart guy, and he understands that really what he's going to be doing is presiding over a bankruptcy. That's what his main job is going to be, and that's reorganizing this country."
What will the end of 2017 look like? Holter says, "I don't think it will even resemble what today looks like. I think you may see the financial system come down, and it may be by the end of the year that the system is coming back up or coming back on line. We are going to have a bank holiday. We are going to have to have some sort of reset. The reset will include a bank holiday. Your ATM won't work. Your credit cards won't work. Distribution is going to fail. It's all about credit. Everything financial and everything economic relies on credit. I believe that we are going to have a credit crisis this year where credit becomes very scarce or actually dries up completely. In that scenario, it is not good. You are talking about distribution breaking down and people going hungry, riots, martial law, cross default from country to country to country to country, bank to bank to bank and broker to broker to broker. Everything runs and lives on credit, and without credit, it's almost like caveman days."
Will big stock market gains save some people from the coming pain of this economic reset? Holter, who has more than two decades of brokerage and stock market experience, contends, "One man's debt is another man's asset. The asset values are going to have to be marked down. . . . The point being, those assets that people hold in their portfolio, the numbers they see on their statements are just numbers. When this comes down, that's not real value. You are not going to be able to call on those assets to live, to eat or to pay bills. It's an asset collapse because the debt side collapses."
Holter also says, "If you ask the question, does the average American believe we're broke, I think deep down, and in the back of their minds, they think we're broke. We're living this lifestyle, and they think this lifestyle is not going to change. When the lifestyle does change, and it's forced to be changed, that's a gigantic truth bomb."
Join Greg Hunter as he goes One-on-One with Bill Holter of JSMineset.com.
(There is much more in the video interview.)
After the Interview:
Holter also says, "It really doesn't matter if the Dow hits 20,000. It won't make any difference when reality hits."
There is always free information and analysis on JSMineset.com. You can also become a subscriber and get exclusive content such as podcasts, interviews and original articles. Click here to become a subscriber.
http://usawatchdog.com/in-2017-trump-will-be-presiding-over-a-bankruptcy-bill-holter/
We encourage you to Share our Reports, Analyses, Breaking News and Videos. Simply Click your Favorite Social Media Button and Share.