by Alasdair Macleod, GoldMoney: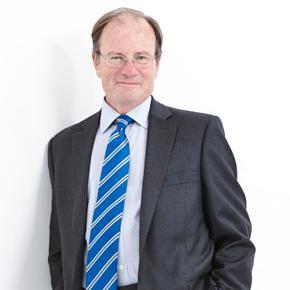 Recently, I was quietly reading in my armchair, eyes closing and trying to stay awake, and the next moment I was falling down a rabbit hole. After falling into the void, I found myself outside a castle, which can only be described as very Gothic in the darkest sense. A door opened in the castle wall, and I was beckoned in by a tall dark-haired man, who was wearing a long black cloak.
He said he was a representative for ME Phistopheles & Co, a firm located in multiple underground locations. The CEO is known as Old Nick to its many residents. In one of his guises, Nick was a citizen of Florence many years ago and had a great old time with his friend Cesare, whose father was the Borgia Pope, Alexander VI. Old Nick wrote a manual for politicians, which he called The Prince, in honour of Cesare. Cesare's sister, Lucretia, was rumoured to have sent a few souls Old Nick's way as well.
All this I learned from this stranger. He introduced himself as Vlad D Racula, – the Raculas originated from Transylvania – and he has been acting for Old Nick and his firm for a very long time. I felt lucky to be able to ask Vlad the questions that follow, because I am naturally curious.
AM Tell me Vlad, is ME Phistopheles & Co worried about its image, given the negative stories in the earthly media?
Vlad M E Phistopheles & Co has always been misrepresented in the earthly media. You may remember Dante, who slandered us with "Abandon all hope, ye who enter here". This was all made up! He never saw the place. When he died, we turned him down and sent him to the other place. Poor man. No women, no wine, no fun at all, and for all eternity! And he is not the only one we've turned down. We normally take the interesting people who want a good time. Do you know we have fourteen popes with us? They are a wild bunch – it's all that celibacy, well for two of them it was and we think they lied about that.
AM Perhaps you could tell me what is the business objective of M E Phistopheles & Co?
Vlad We harvest souls in a sustainable way. We always like to have a good supply, so that we can pick and choose the ones we want. They must have displayed at least four of the seven deadly sins, excluding Gluttony for which we have no use. The rest we send off to Heaven. Those of you still briefly on terra firma will join one firm or the other when the time comes. We like to manage that process.
AM Well that's very interesting, but is this relevant to my interests, economics and finance?
Vlad As you may know, old Nick sees things differently from earthly people. His great rival from the other place has conspired to control earthly governments. For this reason, every President of the US promotes his Christian credentials. The government in England serves a queen, who is also head of the Anglican Church. We regard them as agents for the competition. Getting to the nub of your question, Nick has an interest in the way earthly economics has developed, which will turn out very badly for the amateur politicians of today. Totally incompetent compared with Cesare. But I must say, Donald Trump shows some early promise.
AM Interesting comment about Trump. Did Old Nick have anything to do with rigging the election? We're told it was the Russians.
Vlad Poppycock! The CIA are amateurs at our dissembling game. No, neither we nor my Russian namesake had anything to do with it. We simply gave The Donald a draft of Nick's follow-up to The Prince, which has a working title, "How to Win Friends and Influence People in a Democracy". Turns out he's a natural, and we hope to welcome him into the firm in due course. He won it fair and square.
AM OK. I get that bit, but is Trump so clever when it comes to finance and economics?
Vlad No. He's a businessman. We can trip him up by pushing prices up, so his plans will fall apart. We are already doing it. You watch how valueless the dollar will become. He won't be able to buy anything. America won't be great without a currency. This is central to our next mayhem policy and we might reward him for his role in this.
We encourage you to Share our Reports, Analyses, Breaking News and Videos. Simply Click your Favorite Social Media Button and Share.