by Dave Kranzler, Investment Research Dynamics: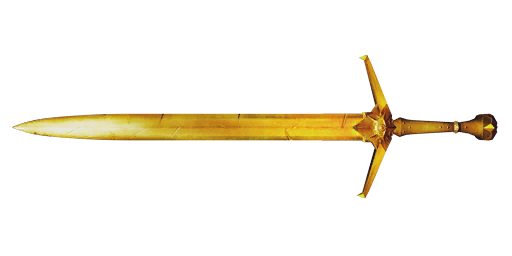 [Preface: In Part 1 of our report, "Goldman to Trump: Situation Assessment, Government Bail-ins and the Precious Metals Threat," we inferred what Goldman Sachs's second in command Gary Cohn might have said to President-elect Trump during their meeting on November 29, 2016. Cohn met again with Mr. Trump on December 2, 2016, and this time, we have inferred that he was accompanied by a second person. Here is Part 2 of our intuited, fictional report.]
Mr. Cohn: It is a pleasure to see you once again, Mr. Trump. I have been pre-empted. I was asked by important friends of our firm to introduce to you their envoy, Dr. Hugo Ehrlich. I can vouch for the fact that he represents extraordinarily powerful people with whom you will be working closely going forward. Let me turn it over to Dr. Ehrlich so he can explain."
Dr. Ehrlich: "Thank you for meeting with me, Mr. Trump. Our time is short, so let's respect it and get straight to business.
"I represent a global, privately held corporation known as Globanque. I doubt you have heard of it; we have a strict code of secrecy and silence. Globanque's Directors would like to congratulate you on becoming president of the largest corporation in the world, the United States Government. Globanque, which owns the Bank for International Settlements and has meaningful stakes in numerous governments and other corporations, is also the majority shareholder of USG, Inc. Our friends at Goldman are intimately familiar with USG, Inc.'s ownership structure, because several years ago they helped Globanque acquire its controlling interest of your nation.
"While the Globanque Board does not wish to be disrespectful, a point of clarification is in order: the Directors would like me to note that the CEO and Chairman positions at USG, Inc. are distinct from yours, and that the executives are appointed by Globanque. The names of the incumbents are confidential, for reasons of optics and security. We doubt that the American people would understand why the two most powerful positions in what they mistakenly believe to be 'their' government are held by people whose names they have never heard of, and whose faces they have never seen. Perhaps in due course you can come meet your colleagues in Basel, and play a round of golf with them so you can get to know one another.
"If we were to portray USG, Inc. in geometric form, it would take the shape of a pyramid with a razor thin top and a very wide base. The base would represent the people, whom we ask to pay all the company's bills. The middle would reflect the government staff who handle day-to-day logistics and the enforcement personnel who ensure the people don't get out of line. And the top would represent the very few shareholders and cronies who control the corporation and make all the money. It is a fitting shape for USG, Inc., which happens to be the largest pyramid scheme civilization has ever known.
"In addition to being the largest corporation in the world, USG, Inc. is also the most profitable. You are looking at me quizzically, as if to say, "How can a corporation that is losing more than $1 trillion per year (as reflected by its deficits) be profitable? I'll explain.
"While USG, Inc.'s deficits might look like losses, they actually represent dividends paid to its owners. Last year, the corporation had over $1,000,000,000,000 in deficits, which in fact were payments to Globanque and the other shareholders. The payments are made in many ways, including interest on the corporation's massive debt; military contracts for contrived, enormously profitable wars; a broad variety of government contracts extended to cronies; so-called foreign aid which actually constitutes disguised payments to affiliates; and dozens of other ways to compensate insiders. USG, Inc. spends trillions of dollars each year, and no one really knows where all the money goes, even though the corporation does a good job of creating the impression that its accounting is accurate, which it is not.
"The deficits, in other words the shadow dividends funneled to shareholders, are funded by debt, which relentlessly rises at USG, Inc. The deficits and the debt increases move in unison. Dividends are extracted, and debt is injected. Forensic accountants would have a different term for this capital extraction; they would call it looting. Which is why forensic accountants are not permitted anywhere near USG, Inc.'s books. The corporation's actions, just like those of the Fed and BIS, are completely immune from formal or actionable audit.
Over the past decade, more than $12 trillion dollars have been paid out by USG, Inc. in the form of dividends, making the shareholders extraordinarily wealthy. There has never been a dividend payout of this magnitude in commercial history. As you might imagine, Globanque spends a great deal of intellectual capital figuring out how to keep this trillion plus dollar game going. If USG, Inc. were to fail, it would be virtually impossible for Globanque to replicate it, and its earnings would be punished. Globanque's Directors are not going to let that happen, if there is any way they can prevent it. If this means human casualties, so be it. They are people who do whatever it takes to win, with emphasis on the world whatever.
"There is a problem that concerns the Directors. There are unmistakable signs that the United States is approaching a state of what we call Peak Debt. While up until now we have had no problem saddling USG, Inc. with an ever expanding mountain of debt, and while we had planned on adding an additional $10 trillion of it during the next eight years or so, a faint but foul scent of debt revulsion seems to have seeped into the air.
"If we are not persistently able to increase USG, Inc.'s debt, it will become obvious that the company is bankrupt and that there is no viable means whatsoever by which to save it. USG, Inc. will have to be dissolved.
Read More @ InvestmentResearchDynamics.com
We encourage you to Share our Reports, Analyses, Breaking News and Videos. Simply Click your Favorite Social Media Button and Share.