by Nadeem Walayat, Market Oracle: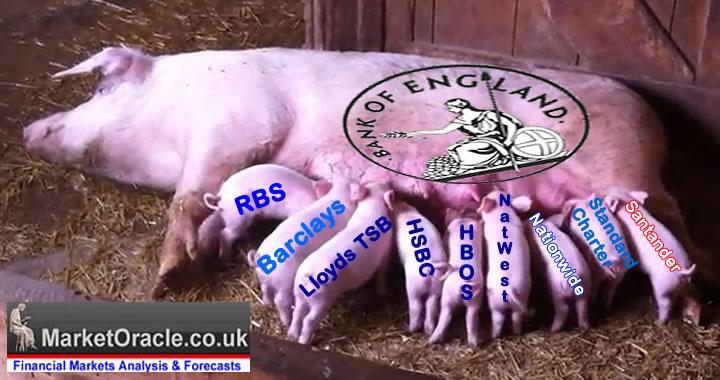 This is the first of a two part in-depth analysis that seeks to forecast key mega-trend geopolitical consequences of the Trump Reset (Part 2: US Empire's Coming Economic, Cyber and Military War With China). Trump's US election win amounts to a pressing of the reset button on that which has passed for at least the past 40 years. Which demands a reappraisal of virtually everything to ascertain not just the impact of Trump but the trend reversal / rebellion underway amongst Western populations against the ruling elites that will impact on the mega-trend drivers of financial market trends for many years if not decades to come. Mega-trends such as climate change, war and emerging technologies such as AI, as a 40 year system based on lies piled on top of lies piled on top of even more lies resulting in delirious populations that were ripe for the likes of BrExit in the UK and Trump as my post US election video attempted to explain why delirium played a key part in Trump's election win which this in-depth analysis acts as a continuation of.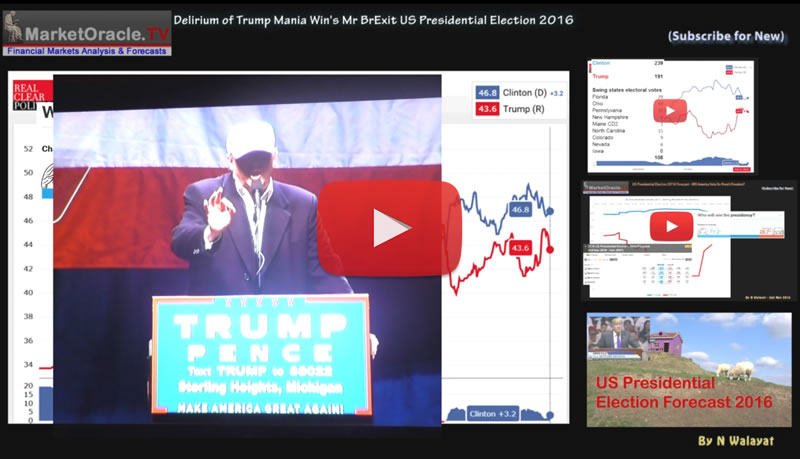 In terms of market consequences then also see my most recent video analysis of the stock market of what a Trump Reset will mean for the near 8 year stocks bull market, which acts as a wake up call for all who have ridden the relentless stocks bull market that began in March 2009 at Dow 6,470 to recently virtually touching Dow 20k, but now need to realise that "These Stocks Bull Market Delights Can Have Violent Bear Market Ends"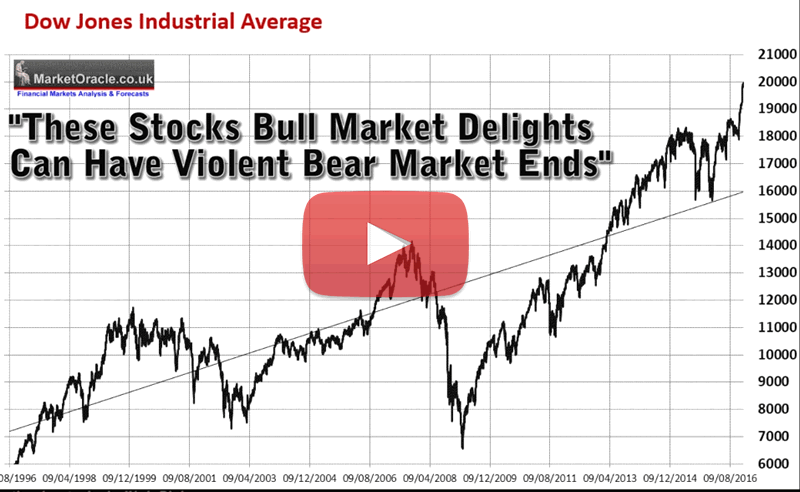 Trump appears to be following the Putin doctrine, one of there being no difference between that which is truth and that which is fiction, we have seen this countless times in the actions of Czar Putin over the past decade from South Ossetia in Georgia to the annexation of Crimea and large chunks of Ukraine and now most recently in Syria, after all it was only a few months ago when Czar Putin addressed a staged managed leaving Syria concert from the Palmyra ruins via video link stating that the Russian military was going to leave Syria. We'll Russia instead of leaving first doubled then tripled and perhaps now quadrupled its forces bearing down on Syria in support of fellow dictator Assad.
Putin's masterful hold on Russian power is based wholly on blurring the difference between that which is fact and that which is fiction. It's not just a case of state propaganda, it's a case of mixing and churning truth and fiction together, and being equally deliberate in the propagation of multiple points of views. The best word that describes it is for fostering permanent delirium in the Russian people, a collective state of mind where there is no point in questioning anything, for lies are truth and truth could equally be lies.
So the russian people no longer bother trying to figure out what is fact and what is fiction and thus remain in a perpetual state of delirium. The dumbing down of society, turning the people effectively into a nation of zombies, a TOTALITARIAN STATE of MIND! Which IS the doctrine that Trump is following and looks set to increasingly replicate in the the US as President.
To further illustrate the propaganda war Putin's Russia is engaged in is to realise that whilst we in the west are able to perceive the danger from the likes of Islamic State's online propaganda poses to western society in the radicalisation of the feeble minded into support for or in committing actual acts of terror of which there were numerous instances during 2016. But at the same time we are mostly blind to the insidious nature of russian propaganda infiltrating western media through the likes of the RT propaganda broadcast channel that perpetuates the same delirium inducing mix between truth and fiction with the objective for undermining the nature of reality so as to promote the manifestation of destabilising events such as BrExit and Trump.
On it's own one could laugh at the likes of RT news and Islamic states propaganda efforts as amongst many such external delirium inducing propaganda actors we're it not for the FACT that western politicians themselves have for at least the past 40 years piled lies on top of lies on top of lies to such an extent that the politicians, vested interested academics, mainstream media and the security apparatus actually BELIEVE their lies to be the TRUTH! And thus perpetuate models of democracy that are based near wholly on LIES. Which is why the likes of BrExit was inevitable in the UK, not because of RT News or their kindred propaganda spirits, but for the fact that the seeds of BrExit had been sown and fostered for literally decades as they were for America's Trump BrExit moment. For instance we had liar in Chief Ronald Reagan pumping out propaganda that elevated the Soviet Union into an imminent 'EVIL EMPIRE' threat, poised to take over the world that demanded a costly 'Star Wars' programme, ALL BASED ON LIES! In reality the Soviet Union for more than decade had already been teetering on the brink of collapse! Where the invasion of Afghanistan was the final nail in the USSR's coffin. And when it came the actual collapse of the Soviet Union, NO ONE SAW it coming! Not the mainstream media, not the CIA, MI5, KGB etc.. because they were ALL vested interests in believing their own LIES to be TRUE that had been taken as being the TRUTH for the duration of the 1980's right upto the point when Gorbochev resigned as the President of the USSR on the 25th of December 1991, and ending the Soviet Union.
Read More @ Marketoracle.co.uk
We encourage you to Share our Reports, Analyses, Breaking News and Videos. Simply Click your Favorite Social Media Button and Share.