by Michael Patrick Leahy, Breitbart: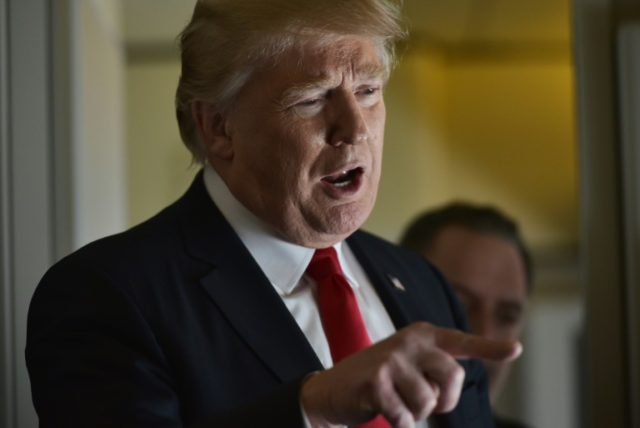 Americans for Limited Government President Rick Manning wants Congress to help President Trump get rid of "rogue bureaucrats [who] are not serving the American people" by "cutting the personnel budgets of non-defense civilian departments and agencies, reducing the enacted full-time equivalent number for each department, agency and office by 10 to 20 percent reduction in the workforce on a last-one-in, first-one-out basis," according to a statement released on Friday.
"By now it should be abundantly clear to the Trump administration that there are Obama administration holdovers in the 1.3 million non-defense, civilian federal workforce who have no other intention than to politically damage the White House," Manning said.
Breitbart News has reported extensively on many ways federal bureaucrats who oppose President Trump's policies are sabotaging his agenda.
"That sabotage comes in several forms, from secretly circulating emails among fellow ideologically committed members of the federal bureaucracy plotting strategy, to working behind the scenes with Democratic legislators to create out-of-the-ordinary bureaucratic actions, to leaking confidential documents to the press," as Breitbart News reported earlier this month.
A number of federal bureaucrats are expanding the means by which they are resisting the policies of President Trump.
On Tuesday, FederalNewsRadio.com in Washington, D.C., part of the Hubbard Radio empire owned by Minnesota billionaire Stanley Hubbard, reported that "Twitter [has become] an outlet of resistance [to the Trump agenda and] information for federal employees."
When a former employee of Badlands National Park took over the park's official Twitter account to tweet climate change facts in direct defiance of the Trump administration, they couldn't have known that they were starting a movement. Almost one month later, more than 80 accounts claiming to represent various federal organizations and employees, many of them national parks, exist in opposition to the Trump administration and its policies.
"The goals and methods of these accounts vary widely. Some stick to spreading scientific facts and research performed by their agencies, especially regarding climate change," David Thornton, FederalNewsRadio.com's digital editor reported.
"Others, lacking specific actions or nominees to oppose, share memes and ridicule the President, his staff and lawmakers to maintain engagement," Thornton notes:
And some, like Alt Immigration, [using this Twitter address: http://www.twitter.com/ALT_USCIS] have taken to leaking information and documents to the public. . .

Some of these acts are clearly in different leagues from each other, but each represents an act of opposition that could make a federal employee vulnerable to retaliation. That's why it's been so difficult to verify who is or isn't a federal employee. Many of those running the accounts refuse to answer the question one way or the other. . .

Federal News Radio attempted to contact more than 50 of these accounts via Twitter, although the vast majority won't accept direct messages from people they don't follow. Those who do claim to be federal employees frequently point to their access to inside information to prove their case.
"The Obama bureaucrats' brazen determination to overturn the will of the people is shocking and drives home the need for systemic civil service reform, including reining in the power of public employee unions which poison the non-partisan well that civil servants used to operate in," Manning tells Breitbart News about the Twitter accounts of federal bureaucrats seeking to undermine President Trump's agenda.
As Breitbart News reported earlier this week, the Acting Director of United States Citizenship and Immigration Services [USCIS] at the Department of Homeland Security, Lori Scialabba, made waves earlier this month when she released an internal memo countermanding President Trump's executive order temporarily blocking the issuance of visas to citizens of seven Middle Eastern countries and temporarily banning the arrival of refugees.
Scialabba released her internal memo one day before Federal District Judge James Robert issued a temporary restraining order halting President Trump's executive order.
We encourage you to Share our Reports, Analyses, Breaking News and Videos. Simply Click your Favorite Social Media Button and Share.