by Michael Ballanger, via Silver Doctors: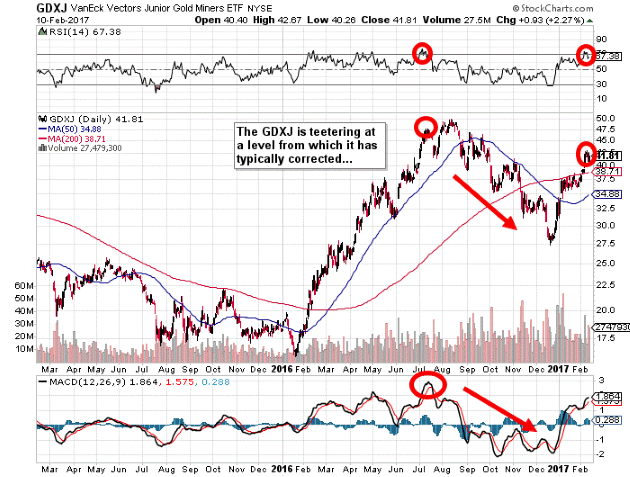 Precious metals expert Michael Ballanger ponders the timelessness of Hunter S. Thompson's "blistering attacks on the status quo" and their applicability to today's political landscape.
He also reminds us of the "incredibly bullish" fundamentals for silver and lays out the evidence for why this precious metal is on its way to $25/ounce by mid-year:
Being a teenager in the 1960s, my early formative years were all about the Beatles, JFK's assassination, sex, drugs, rock and roll, and hockey, but when it came to entertaining myself, thanks to my mother, who was a voracious reader, I learned to love to read books.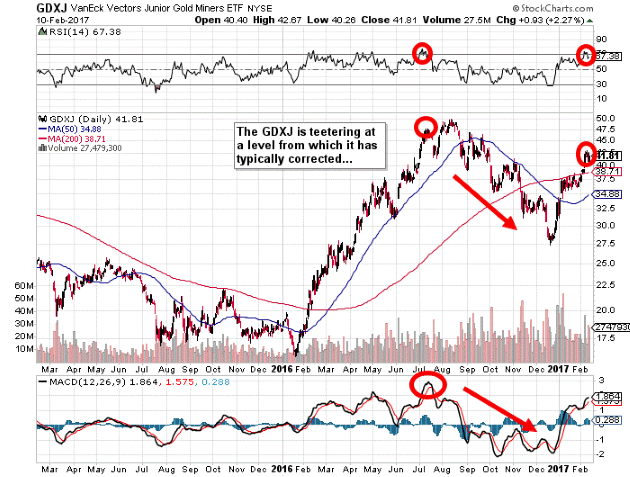 I remember the day that Mum handed me Ian Fleming"s "To Russia with Love" and since I was barely into my teens, I think it was the first time I was ever introduced to soft "porn" (which was predominant in all of the Bond books), which may have been Mum's way of quietly giving me a Sex Ed lesson. As I grew older and moved away at 16 to play junior hockey with and against men in their 20s, I would ride the buses between St. Catharines and Ottawa with two or three paperbacks tucked into the zipper compartment of my carry-on bag.
"'Whoever wins becomes so immensely powerful, like Nixon is now, that when you vote for President today you're talking about giving a man dictatorial power for four years.'"
Later in university, the road trips were usually on airplanes and buses where my preferred reading topics included J.R.R. Tolkien's "The Hobbit" and Ken Kesey's "One Flew Over the Cuckoo's Nest," but nothing captured my heightened appreciation of depravity in humor and journalism more than Hunter S. Thompson's many works ranging from his anecdotal account of life with the Hells's Angels (1967) to the 1972 Nixon-bashing "Fear and Loathing on the Campaign Trail '72." Hunter S. Thompson was to the 1960s and 1970s what Matt Taibbi is to the current Western "narrative." While Matt Taibbi coined that marvelous description of Goldman Sacks as "a great vampire squid wrapped around the face of humanity, relentlessly jabbing its blood funnel into anything that smells like money," Hunter S. Thompson would lob invectives like "In a nation run by swine, all pigs are upward-mobile and the rest of us are f***d until we can put our acts together. . ."
In every generation, there are always those journalists that capture the national collective in print such that you need only read one of their books and you are immediately transported back in time whether it is James A. Michener's "Hawaii" or Steinbeck's "The Grapes of Wrath," but Hunter Thompson's works include passages that are literally timeless; the people he describes are found in every era and in every part of the globe since the dawn of creation. In light of the rise of the name "Donald Trump" to the point of total global dominance of the airwaves and the blogosphere, you really do have to appreciate the following passage written in the 1970s near to the end of the presidency of Richard Nixon:
"We've come to a point where every four years this national fever rises up — this hunger for the Saviour, the White Knight, the Man on Horseback — and whoever wins becomes so immensely powerful, like Nixon is now, that when you vote for President today you're talking about giving a man dictatorial power for four years. I think it might be better to have the President sort of like the King of England — or the Queen — and have the real business of the presidency conducted by. . . a City Manager-type, a Prime Minister, somebody who"s directly answerable to Congress, rather than a person who moves all his friends into the White House and does whatever he wants for four years. The whole framework of the presidency is getting out of hand. It's come to the point where you almost can't run unless you can cause people to salivate and whip each other with big sticks. You almost have to be a rock star to get the kind of fever you need to survive in American politics."

"I miss maniacs like Hunter Thompson tearing apart the public consciousness with his blistering attacks on the status quo."
After I re-read that for the first time a few hours ago, I immediately thought of this Gong Show currently transpiring in the United States and wondered how, if he were alive today, Hunter S. Thompson would react to the Trump Phenomena and concluded that the timelessness of the above quote allows one to substitute "Trump" for "Nixon" and it would be pretty much relevant to 2017 and the myriad of issues we all face.
You know what I miss about the current state of the political narrative? I miss maniacs like Hunter Thompson tearing apart the public consciousness with his blistering attacks on the status quo which, here in 2017, would most certainly include the elitists that run the show – the banks, the two-party system, the Koch Brothers and their John Birch Society support of "free market capitalism" (where the definition thereof is "any business they are in"). Today, the younger generation would not allow a Hunter S. Thompson to invade their "safe space" with his psyche-bludgeoning sarcasm, his façade-melting insults, or his inane gift for telling us how "blotter acid with room-temperature Jack Daniels" would improve one's perception of a particular political point of view or clarify an argument made against impeaching a president. Today, we have far too many wimps out there trying to be politically correct and perpetually non-invasive so as to keep everyone comforted in their own persuasions and preferences.
I blasted Bill Maher a few weeks back and now I'm looking to blast Jimmy Fallon whose "I'm too cool for words" persona gives me a total pain in the ass. However, since as a Canadian I have no real right to obsess over strictly American public figures of prominence, I'll give you a Canadian megalomaniac, KEVIN O'LEARY, who now thinks that his ill-fated 1999 sale of Softkey to Mattel qualified him as a "business genius" such that the only businesses he is now involved with are those that utilize his self-engineered "star power" to promote the brand. What the world forgets is that as a salesman, O'Leary is unparalleled because only four years after selling Softkey to Mattel, Mattel had to settle a class-action lawsuit for $122 million after the projected $50 million of accreted profit wound up being a $105 million loss.
We encourage you to Share our Reports, Analyses, Breaking News and Videos. Simply Click your Favorite Social Media Button and Share.