by Alasdair Macleod, GoldMoney: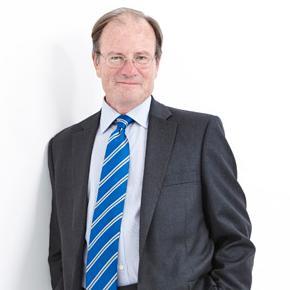 The very near future is likely to see a sea-change in central bankers' attitude to the gold allocation in their reserves. The failure of G20 monetary policy since the financial crisis is causing a general rethink, which may eventually lead to a new policy direction.
For now, that is undecided, beyond a growing acceptance that today's monetary policy does not work and the assumptions of recent decades, that gold as money should be phased out, might have been a mistake.
The idea, that Western central banks could banish gold from the monetary scene over time, has been disrupted by the persistence of Asian demand, fuelled by the remarkable economic progress of ex-communist states embracing capitalist methods. Western financial markets have hardly begun to grasp the wider implications of the shift in economic power from the heavily-indebted welfare economies, to China, Russia and other members of the Shanghai Cooperation Organisation, and their consequences for gold.
The welfare-driven states rely on money and credit expansion to conceal the true costs of their escalating government spending. They have been motivated to deny gold's fundamental role as sound money, because it is superior to their unsound money. The increasing prosperity of Asians of all races, who still value gold for its ability to retain its purchasing power, ultimately undermines Western monetary policy, as well as the propaganda that goes with it.
The shift of physical demand from West to East has been widely chronicled, ever since the Shanghai Gold Exchange became a conduit for escalating physical demand. Inevitably, the West's desire to demonise gold has accelerated the process, and we are now at the point where control of the gold price could suddenly shift from Western capital markets, trading in futures, deferred settlements and unallocated accounts, to the markets supplying bullion in Asia.
This article discusses the Eurasian geopolitical issues that are becoming increasingly important for the near-term future of the gold price, and why many central banks are likely to increase their gold reserves at a faster pace than in the recent past. It is a story which is partly political, but also now includes the consequences of the future failure of the Eurozone and its currency. The systemic failure of the Eurozone, raising fundamental questions for the euro's future, and the risks attendant to other fiat currencies, can now said to be in plain sight.
Russia
We shall start with Russia. Something very interesting occurred last week: according to Izvestia, the Russian newspaper, Russia will pay off the only remaining debt of the old USSR. Terms have been agreed with Bosnia and Herzegovina for the payment of $125 million in final settlement, and this appears to be the last of the old debts, Russia having paid off the others and written off money owed to her by Cuba and several others indebted countries.
This raises the question as to why Putin, demon to the West, instead of reneging on these old debts, which surely an evil man would do, appears to be removing all international claims on the Russian government. Meanwhile, foreign currency debt owed by the Russian Government was about $40bn on 1st April 2016, and assuming it is unchanged, the rise in the rouble since then will have reduced it to only $30-34bn equivalent. Much of this debt is likely to be in currencies other than the dollar. It compares with a current annual trade surplus of $12bn, and oil exports that alone are worth about $100bn at today's prices.
Russia's national accounts are in reasonable shape as well, with the budget deficit for this year under 2% of GDP, assuming oil holds the $50 price per barrel level. Price inflation is forecast to fall to about 4% after hitting 12.9% at end-2015. In short, Russia has one of the healthiest set of government finances in the G20. The central bank, by pursuing sound money policies, has played an important role in stabilising the economy, despite trade and financial sanctions from the West, and the West's attempts to destabilise it.
There is overwhelming evidence Russia was targeted by the American defence and intelligence establishment with a view to bankrupt it. American presence was noted in the Euromaidan clashes in 2014, and according to Seumas Milne of the Guardian, the US selected the administration that followed the ousting of President Yanukovych. Assistant Secretary Victoria Nuland in March 2016 confirmed in some detail the help given to Ukraine following Euromaidan, including over $760 million in assistance and two $1bn loans. US advisors served in Ukrainian ministries, as well as being embedded in the National Bank and related institutionsi.
These advisors were in place when Ukraine's gold went missing, fuelling suspicions it was sequestered by the US. The destabilisation of Syria also had much to do with her relationship with Russia, both civil wars on foreign soil instigated by America and NATO.
There appear to be powerful elements in the US intelligence agencies still bent on driving Russia into bankruptcy, an objective that has failed miserably. It is the logical explanation behind the battle being fought between elements in the intelligence establishment and President Trump over future relations with Russia. Russia has won this one, and can now afford to await developments in the American government. So, why is the Russian Government paying off all those old USSR obligations?
Surprisingly, Russia has a history of honouring past obligations. But by doing so, Russia has cleared the decks to neutralise the impact of further financial sanctions. Alternatively, she sees global financial and systemic risk escalating, and wishes to insulate herself from it. For the first case, she has eliminated dependency on dollars as much as possible, which is the primary control mechanism deployed by America over regimes she does not like. For the second, there is indeed much to worry about close to her doorstep. It has become increasingly obvious that the EU and the Eurozone, Russia's Western neighbour, have been heading for political disintegration and an economic, systemic and currency crisis, which has become unavoidable. When the worst happens, Russia's banking system will survive, while the West's will not.
Russia's one remaining weakness, in Western minds at least, is foreign obligations in the private sector, and at current exchange rates these are estimated to be about $400bn. This is certainly a significant sum for an economy with a GDP of $1,300bn equivalent. But an omnibus figure of this sort tells us nothing about where and why these obligations exist, and of how much is in euros and dollars as opposed to the currencies of Russia's neighbours.
As a sound money advocate, in relative terms at least, Russia's central bank is likely to take the broad view that the private sector is not the state's business. Instead of hoarding dollars against private sector obligations, she is getting on with accumulating gold in her reserves, and one can see why. The problem with owning dollars, and therefore US Treasuries and T-bills, is Russia becomes a creditor of a strategic opponent, who can potentially render these holdings worthless. The additional problem with owning euros and euro-denominated sovereign debt is Russia can be reasonably certain the euro will become valueless, as the Eurozone disintegrates. Russia is therefore detaching herself from both the dollar and the euro. That will leave Russia ending up with a reserve portfolio of mainly Asian currencies, particularly the yuan, and gold.
Gold has the further benefit to Russia of being the West's Achilles heel. Merely by accelerating the rate at which she accumulates gold, Russia can destabilise the dollar. However, she is unlikely to take this course of action without provocation, and without acting in concert with China, whose economic future she increasingly shares.
China
Both Russia and China, by their actions, show they understand the strategic power of controlling physical gold, with China also having encouraged its citizens to buy it. And given China's mercantilist plans, which over time should generate substantial wealth for her citizens, public demand for gold will continue to grow. Her problem is she still owns in her reserves about $1 trillion of dollars and US Government obligations. However, she is reducing it by stockpiling the commodities necessary for her expansionary 5-year plan.
We encourage you to Share our Reports, Analyses, Breaking News and Videos. Simply Click your Favorite Social Media Button and Share.