Headline: Bitcoin & Blockchain Searches Exceed Trump! Blockchain Stocks Are Next!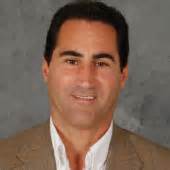 Money manager Michael Pento says don't believe the Fed when it says "the economy is doing well." It's not. Pento explains, "As long as the stock market continues to go up, the Fed is going to continue to slowly raise interest rates. So, when the inevitable collapse occurs, and that's what the Fed does, the Fed is in the business of lowering interest rates, creating asset bubbles, which pile up the level of debt, then raising rates and collapsing the economy. That's their mantra. That's their MO (modus operandi) and it has happened over and over again. The occurrences are going to be much more dire as we go through time. So, the Fed is trying to get bullets in the chamber. The Fed is going to raise rates slowly. The yield curve is going to invert. . . . We are going to have another catastrophe in the stock market and in the bond market and in the real estate market and in the global economy."
With the latest GDP number now coming in at less than 1%, Pento says the Fed will be forced to reverse course soon when the economy tanks again. Pento contends, "They will have no choice, this is what they are going to do. They are going to do everything they can to rebuild the asset bubble, but it's going to take a lot more than lowering interest rates and a little bit of QE. They're going to have to have helicopter money, and I think that's going to happen right after we enter this next depression. I don't use hyperbole here either. I say depression because I look at the data. The data tells me the great recession that was headed towards a depression started in 2007 and ended in 2009. They were talking about not getting money out of the ATMs and massive bank defaults. That was going to make the Great depression in the 1930's look like a Sunday picnic. That was caused by a Fed Funds rate at 1% for one year and a housing bubble. You look at the bubbles we have today, the national debt in 2008 was $10 trillion. It's now $20 trillion. . . . You have the entire globe that has massively and exponentially raised its level of debt . . . and the level of asset bubbles. . . . Most of the metrics are at all-time record highs. The GDP has been artificially boosted by 100 months of 1% or lower Fed Funds rate. I think a depression is absolutely unavoidable. What did they fix? Absolutely nothing. They just made the economy exponentially more artificial and more dependent on free money."
Pento predicted the bond market would ultimately collapse in his 2013 book titled "The Coming Bond Market Collapse." He says the collapse has started and will get worse quickly. Pento is watching Europe and says, "When the European Central Bank (ECB) announces they are going to take the $60 billion a month of easing and take it to zero, you are going to see a bond market revolt. The free market, whatever is left of it, is going to aggressively start shorting bonds. You will see yields spike in Europe, which is going to drag up bond yields across the globe. That's when this thing will all unravel and unravel very, very quickly."
In closing, Pento predicts, "The stock market is a bubble. It's going to fall at least 50% for starters and before Janet Yellen gets to helicopter money. You better be ready."
Join Greg Hunter as he goes One-on-One with money manager Michael Pento of Pento Portfolio Strategies.
(There is much more in the video interview.)
After the Interview: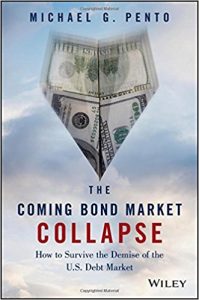 There is free information, videos and analysis on PentoPort.com. Michael Pento also has a free wekly podcast. Click here to subscribe. For a copy of Pento's book "The Coming Bond Market Collapse" go to the home page of PentoPort.com.
(To Donate to USAWatchdog.com Click Here)
http://usawatchdog.com/great-recession-headed-for-greater-depression-michael-pento/
---

Greg Hunter
Greg is the producer and creator of USAWatchdog.com. The site's slogan is "analyzing the news to give you a clear picture of what's really going on." The site will keep an eye on the government, your financial interests and cut through the media spin. USAWatchdog.com is neither Democrat nor Republican, Liberal or Conservative. Before creating and producing the site, Greg spent nearly 9 years as a network and investigative correspondent. He worked for ABC News and Good Morning America for nearly 6 years. Most recently, Greg worked for CNN for shows such as Paula Zahn Now, American Morning and various CNN business shows.