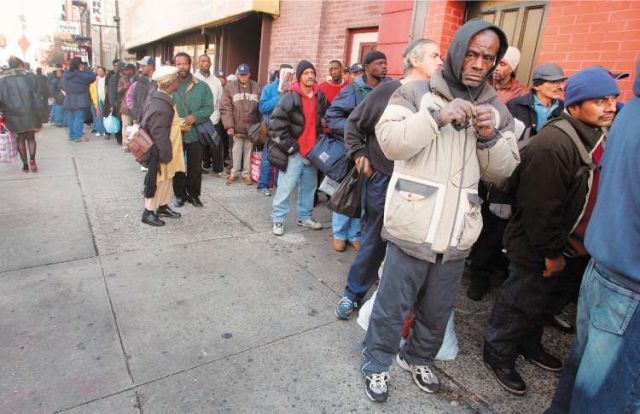 Exclusive Before Its News Report Approximately 400,000 people in the United States in August alone became displaced due to extreme weather events, namely epic fires and floods. At minimum, a staggering 100,000 of those are permanently displaced; their communities having become sacrifice zones. America's environmental refugee population is soaring. Predictions are startling. The left and right unite in agreement on the ultimate culprit being neither God nor Mother Nature, but instead, corporate-government environmental modification. Regardless, humanitarian aid shortfalls force these climate refugees to suffer as other refugees do. Homelessness, hungry, begging, depressed, with only the clothes on their backs when they fled, human rights to food, water, shelter, privacy and dignity are violated. One presidential candidate has called for a national emergency [Chaos: National Emergency Urgently Needed]
Louisiana schools not totally destroyed by the freakish flood now serve as checkpoints — for mental well-being of traumatized students. "We are being very intentional and conscious of the challenges children may have," said John White, Louisiana state superintendent. "It is critical that to every extent possible, schools should have counselors on hand to deal with the social and emotional needs of their students."
Aid not forthcoming to Louisiana families has left people from all walks of life begging from other Americans. For example, Louisiana Flood Adopt a Family is matching displaced families asking for help with people who can send provisions directly to them. Automotive News appealed to Americans' goodness Saturday.
"Employees who lost homes, goods or personal vehicles to record flooding following freakishly heavy storms need immediate financial assistance. The National Automobile Dealers Association is expediting payouts of up to $1,500 to affected employees," Automotive News reported. NADA President Peter Welch toured Baton Rouge area last week to survey damage and speed relief. He is asking every U.S. new-car dealership to contribute at least $1,000 to the group's emergency relief fund. He hopes to raise at least $2 million to help dealership victims.
Emotional 'Louisiana Flood Adopt a Family' Soars
America's humanitarian refugee crisis is about to get worse, according to the World Humanitarian Summit. The refugee and displaced person population globally has hit a record 60 million – at least half being children, many bombed out of their homes, all forced to flee for their lives. Thousands in the United States alone over the past two months fled wrecked homes and became climate refugees, victims of extreme weather.
"Around the globe, governments are confronting the reality that, as human-caused climate change warms the planet, rising sea levels, stronger storms, increased flooding, harsher droughts and dwindling freshwater supplies could drive the world's most vulnerable people from their homes," reports NY Times.
"The changes are underway and they are very rapid," Interior Secretary Sally Jewell warned in Ottawa.
"Climate change is never going to announce itself by name. But this is what we should expect it to look like," explained Jonah Engel Bromwich at the NY Times, referring to Sout Louisiana's historic no-name storm and subsequent epic flood. Red Cross called it the worst natural disaster to strike the U.S. since Superstorm Sandy. Most locals, however, called it "worse than Hurricane Katrina."
'Stop Treating South Louisiana as a Sacrifice Zone'
The climate refugee population worldwide is staggering now, but between 50 million and 200 million people, mainly subsistence farmers and fishermen, could be displaced by 2050 due to climate, according to the United Nations University Institute for Environment and Human Security and International Organization for Migration.
Forced out of flooded homes, in Jan., 400 native Americans from Isle de Jean Charles, Louisiana, in the oil-rich Gulf of Mexico, were awarded $52M to resettle elsewhere, part of a $1B Natural Disaster Resiliency Competition. They were among the first environmental refugees in the U.S. They were not the first. Grand Bayou was sacrificed a decade ago to oil and gas interests. These will not be the last from Louisiana forced off their properties. It is widely speculated that all of south Louisiana eventually will be an oil and gas sacrifice zone and that disaster capitalism will flourish.
In Louisiana alone, over 100,000 families became displaced; homes destroyed by the historic flood this month. At a low three persons per family average, that's 240,000 no-name storm refugees in Louisiana. Among them are 4,000 teachers and other staff members critical to schools' operation — bus drivers, cafeteria workers, paraprofessionals and janitors — all displaced.
Analysts suggest that greenhouse gas emissions and resultant climate change since 2012 at the very least increased severity of Louisiana's rain storm that brought the catastrophic flood.
"This fills my heart with both a deep sadness and deep anger at the fossil fuel companies driving this ongoing crisis, and at an [Obama] administration that continues to sell them the right to do so," stated Cherri Foytlin, state director of climate action group Bold Louisiana. Foytlin pointed to the auction for offshore drilling in the Gulf of Mexico, calling for President Barack Obama to cancel the auction "and stop treating the Gulf Coast like a sacrifice zone." Obama dismissed all such calls and instead, visited the destroyed state as the sale was held. That left almost no inch of the Gulf not owned by Big Oil. All of South Louisiana is next, many justifiably predict. [Obama Inflicts Deadly Insult to Louisiana Flood Victims' Injury]
Inside Climate News reported two factors made Louisiana's flood catastrophic: increased air moisture, a hallmark of man-made climate change, mostly from fossil-fuel burning, and the rain storm's slow movement, not as easily explained — unless weather weapons were used, not an outrageous possibility.
"This storm is a good example of why we care about a changing climate," said Katharine Hayhoe, a Texas Tech University climate scientist, "because Louisiana is a place that is already at risk of flooding and climate change is taking the risk that we already face, and it's exacerbating" the threat.
[...] "With such a warm year, you're going to see much higher-than-average sea surface temperatures," Hayhoe warned. Those water temps, in this case in the Gulf of Mexico where the storm system formed Aug. 7, mean that air above it has more than usual water vapor, as Hayhoe explained.
Proof In the Pudding
Authorities say at least 80 more homes were destroyed Wednesday in a tornado-producing storm that hit Kokomo, central Indiana. State police said about 1,000 total homes were damaged; 170 of wtih "sustaining major damage". Some 140 displaced people remained at a Red Cross shelter in Kokomo Friday as crews tried to restore order. Park Place Apartments has been ordered vacated after most of the 16-building complex was damaged or destroyed.
Friday night, Kansas had its first flash flood emergency ever issued by the National Weather Service (NWS). Heavy rain swamped parts of Kansas City. Brush Creek, running through the south side of the city, rose 10 feet in one hour. Over 10 water rescues were made before 11 p.m. due to flash flooding. Nationwide, the most vulnerbale populations – and global warming deniers — are not prepared. As Dupré reported weeks ago, however, the worst might be yet to come in 2016: experts warn to prepare now for one of the worst hurricane seasons on record. [Prepare! Godzilla Hurricane Season Predicted]
After a tropical threat for the United States Gulf coast next week, more tropical systems will continue for the next six to eight weeks, with potential for significant impact on lives and property from the Caribbean to the U.S. and Canada.
"We continue to expect above-average numbers of tropical storms, hurricanes and major hurricanes this season for the Atlantic basin," stated AccuWeather Hurricane Expert Dan Kottlowski on Saturday. "This season we expect 14 tropical storms, eight hurricanes and four major hurricanes," Kottlowski said. On average, there are 11 tropical storms, six hurricanes and two major hurricanes each year over the Atlantic basin. Periods of multiple systems active at the same time are expected.
In the Pacific, Hawaii is bracing for Hurricane Lester and Tropical Storm Madeline, both strengthening in the Pacific Saturday and both targeting the islands, the US National Hurricane Center said Saturday.
Lester was some 960 kilometers southwest of the southern tip of Baja California, the National Hurricane Center (NHS) said in a bulletin. Packing maximum sustained winds of 140 kilometres per hour, it was moving west into the Pacific at 19 kilometers per hour. Its hurricane-force winds extend up to 35 kilometers from its center, and tropical-force winds extend outward up to 150 kilometers.
Tropical Storm Madeline in the Pacific is expected to be a hurricane by the end of this weekend and strike Hawaii. NHC's five-day forecast cone shows Madeline possibly reaching north of the Island Hawaii — the largest Hawaiian island— late Wednesday. Ocean temperature in that part of the Pacific is warm enough to sustain these types of storms, according to Norman Hui at the NWS forecast office in Honolulu, Hawaii.
Meanwhile, risks of flooding, downpours, and gusty thunderstorms are increasing across southern Florida. Tropical disturbance 99L is south of Andros Island in the Bahamas, roughly 210 miles southeast of Miami. Dry air and disruptive winds continue plaguing this system, AccuWeather Meteorologist Ed Vallee said.
The above only reflects some of the stormy flooding. Every single month so far this year has set a new record.
Wildfires Consuming Homes
U.S. wildfires this summer forced over 100,000 to flee their homes. About 3.5 million acres were burned, taking homes with them. A warming climate drying out western U.S. forests is leading to more, larger wildfires and a longer wildfire season. People with burned down homes are least likely to be global warming deniers. The 82,000 people evacuated in California due to a wildfire are not denying anymore, either.
Fires across the west have totaled over 36 already and burned over 587,000 acres in nine states.
In San Bernardino County, Calif. an explosive wildfire "hit with an intensity that we hadn't seen before," as one fire official said, and surged across 30,000 acres.
One week ago In Washington state, Gov. Jay Inslee declared states of emergency in 20 counties due to wildfires. The NWS posted Red Flag Warnings Saturday for areas in Washington, Oregon, Idaho, and Wyoming. Five wildfires still burn in Yellowstone and Grand Teton National Parks. One fire has been eating through brush, grass, timber, and poison oak in coastal mountains south of Monterey since July 22. Spreading mostly south, it has blacken over 91,000 acres.
Above: A firing operation on the Soberanes Fire by the Arroyo Grande Hotshots. Inciweb photo.
Soberanes Fire
Soberanes Fire has been eating through the brush, grass, timber, and poison oak in the coastal mountains south of Monterey since July 22. In that time it has spread mostly to the south blackening over 91,000 acres. is being fought by 1,4913 personnel including 21 hand crews; 65 engines; 12 helicopters; 21 dozers; and 14 water tenders at a cost to date of $160 million.
The only large heat sources that a satellite 200 miles overhead was able to detect in the last 24 hours were near the perimeter on the south and southeast sides. The fire was caused by an illegal, unattended campfire on the Soberanes Canyon trail in the Garrapata State Park. Suppression costs to date for this one fire alone is $160 million.
Poison oak is very prevalent in the area and some firefighters say it is the worst they have even seen. Five hundred of them have reported to the fire's medical units for poison oak related ailments, with 200 cases in the past three days.
The Rey Fire north of Santa Barbara has taken some 33,006 acres. Approximately 1,976 fire personnel are assigned there — 57 hand crews plus 99 engines and 18 helicopters. The Chimney Fire near central California coast has spread to the north through very rough and remote country east of the Hearst Castle. It has destroyed 49 residences and 21 other structures as 1,898 more remain threatened. This 45,000-acre fire is being fought by 4,028 personnel, 328 engines, 106 hand crews, 16 helicopters, 46 dozers, and 69 water tenders.
Look at Pattern, Not only Events
The Alaskan village Shishmaref voted to permanently relocate because the barrier island it is on is not sinking, but instead, is threatened by rising seas.
"It all seems more and more of a pattern — from worse than 1 in 1,000 year floods in South Carolina to 2015 floods in Texas and Oklahoma that scientists later said had been enhanced by global warming," reports Chris Mooney for the Washington Post.
"You'd find no scientist would disagree with the fact that a changing climate is and will continue to put people out of their homes," said Greg Holland, hurricane and climate expert at the National Center for Atmospheric Research. The most obvious reason for this is rising seas swallowing coastal zones, among the first being Shishmaref and Louisiana. "As far as sea level rise is concerned, there's zero doubt about it," he said.
With every single month in 2016 so far setting a new global temperature record, experts are increasingly getting past the "climate change didn't cause this" qualifier and talking more about trends. The real question to be debated is whether frequency, spatial area, intensity and duration of extreme weather events are increasing under climate change, according to Alex de Sherbinin, a Columbia University's Earth Institute geographer focusing on human implications of a changing planet.
Kevin Trenberth of the National Center for Atmospheric Research in Boulder, Colo., opined that it was "pathetic" that reports he'd seen on the Louisiana flood weren't mentioning climate change. Then again, in a state where oil is king, media dare not cross the oil industry driven corporate-government, the oil mafia, responsible for death and destruction.
For every degree Celsius of warming, the atmosphere can hold 7 percent more water vapor, according to Trenberth. No wonder more intense heavy rain (and snow) events have been long-predicted as the world warms, a trend of more precipitation already documented in the United States, according to the U.S. National Climate Assessment.
Holland suggests "rising seas are clearly and directly caused by a warming planet, and they don't come and go like weather events. They just keep coming, and when they swallow up land, it doesn't come back again." (Mooney)
"This is not just a simple matter of writing a check and moving happily to a place where they are embraced by their new neighbors," said Mark Davis, the Tulane Institute on Water Resources Law and Policy director.
Whether to leave is only the first of tough questions every climate refugee asks. Where does everyone go? What claim do they have to what they left behind? Will they be welcomed by their new neighbors? Will there be work nearby? Who will be allowed to join them?
"If you have a hard time moving dozens of people," Davis continued, "it becomes impossible in any kind of organized or fair way to move thousands, or hundreds of thousands, or, if you look at the forecast for South Florida, maybe even millions."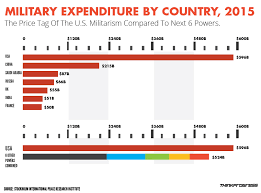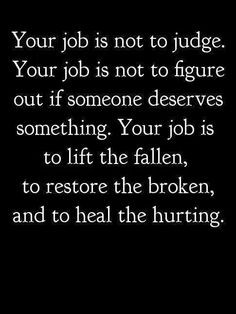 Related Articles by Deborah Dupré
$100B Louisiana Oil Industry Flooding Sets Fossil Fuel Profiteers Crazy
Emotional 'Louisiana Flood Adopt a Family' Soars
We encourage you to Share our Reports, Analyses, Breaking News and Videos. Simply Click your Favorite Social Media Button and Share.