One of the main goals of environmental science over the last several decades has been to encourage the average person to live a more sustainable life. Encouraging the kind of large-scale shifts we need to see in terms of attitude takes a lot of time and effort. We have to start by trying to encourage those around us to take more responsibility individually.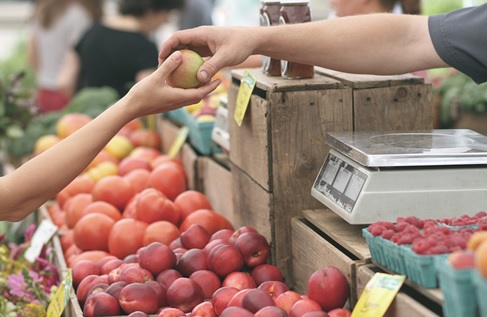 Sounds like hard work, right? Well, the good news is that living a more sustainable life is actually not nearly as difficult as it sounds. Many of the most effective things you can do to lead a more sustainable life are also the simplest.
Don't Waste Energy
The more good habits you can get into with regards to your energy usage, the easier it will be for you to keep your household bills to a minimum.Whenever you leave a room, do a quick check for any lights or other electronic appliances that don't need to be left on. Make sure that these devices are switched off, at the mains socket if possible.
Other simple energy saving measures include using energy-efficient devices and lightbulbs, setting your thermostat a little lower than you usually do, air drying clothes instead of using the drier, and investing in an electric kettle instead of a stovetop.
Think About Your Purchasing Choices
Whenever you need to buy something, it is worth looking online for any information you can find about its environmental impact. In many cases, you will discover that there is a more environmentally friendly alternative to the most common products. For example, if you are in the market for some new bedding, instead of hitting up the first furniture store you come across, check out a store like SOL Organics.
You can find ecologically friendly alternatives to food and drink, clothes, even toys for the children!
Eat Locally
Eating local produce will reduce your environmental impact considerably. The relationship between food and the environment is very complex, but there is no denying that our modern eating habits can sometimes cause disproportionate damage to the environment.
While a supermarket is very convenient, and often excellent value, there are often considerable environmental costs to the products they sell. Try hitting up local farmer's markets and independent grocers instead. It's much more satisfying preparing a meal with food that you know has been ethically sourced.
Use Bags for Life
We live in a society that can sometimes be far too willing to discard perfectly good items. This is bad enough, but not nearly as bad as deliberately buying items which are designed to be used and then discarded. Prioritize items that can be reused and recycled.
One of the most obvious targets for this is your shopping bags. We all need bags to carry our shopping home from the store but using a plastic bag every time you go is dreadful for the environment! Even a paper bag is not perfect, as most will never be recycled. Instead, invest in a fabric shopping bag that will last forever.
Living a more ecologically-friendly life doesn't have to be difficult. Any of us can start doing the things listed above whenever we want. If you are serious about a more sustainable existence, it's time to rethink your habits.
We encourage you to Share our Reports, Analyses, Breaking News and Videos. Simply Click your Favorite Social Media Button and Share.