Learning walker is one of the most fun experiences for your baby. You definitely do not want to miss this super cool item if you are going to have a baby or had a baby in recent times. In this article, we will review one of the most selling learning walkers which is known as V-Tech Sit to Stand Learning Walker. Check the images and then let's start the review.
This is one of those few products which you should have before your baby is born. This device helps your baby in many ways. Let's have a look at some of the key features of this product.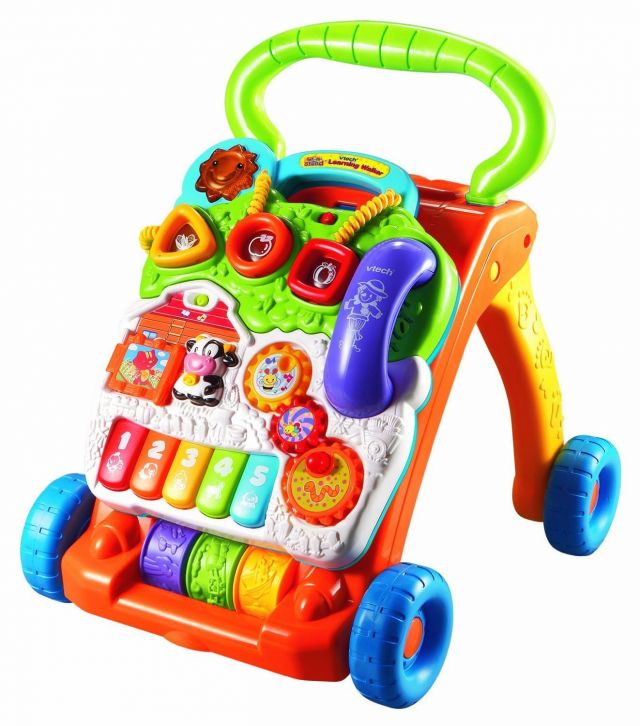 Features of V-Tech Sit to Stand Learning Walker
Design
The product is well designed for babies. The target is simple. Your baby will start using this product when he/she can't even stand and he/she will slowly learn to stand and use this product. This is why they call it sit to stand. After your baby stands, he will probably not enjoy this toy as he/she will look for other complicated toys. Though they call it sit to stand, the actual name should be V-Tech crawl to stand learning walker.
Musical Device
Babies love music and that is why this toy is awesome. There are five piano keys which play different notes. Obviously, your baby is not a musical expert but even then, they will love playing it. Music helps to enhance creativity and that is why this toy is a good one to have. The toy has more than 70 built in song musics. These are famous baby songs which your kid will definitely love.
Other Fun Elements
Music is not the only functionality of this toy. It has a fun telephone set and a few number buttons for the telephone. Apart from that, there are fun phrases installed in this toy like 'Twinkle Twinkle' and so on. Pressing different buttons will keep them playing all day long.
Two Modes
If you are going to buy this toy, you will have to keep in mind that no matter the company says, this toy will not make your baby an Einstein. Keeping that in mind, this is a good toy to engage the baby brain into creativity in a fun way. There are two modes in this toy.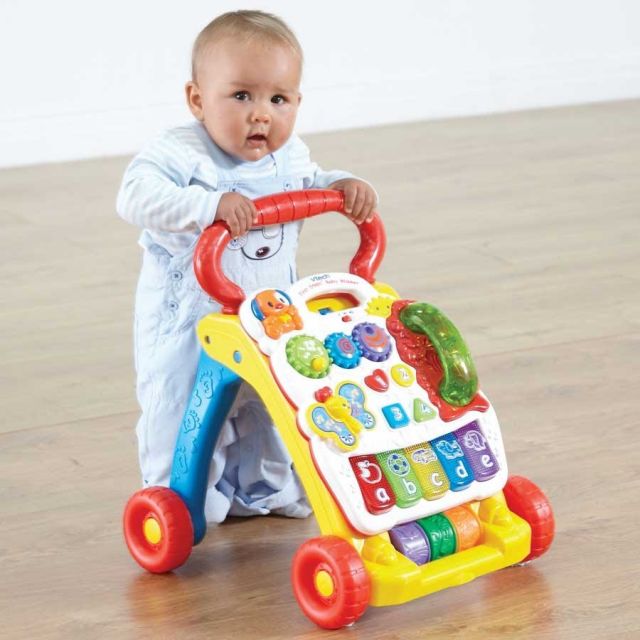 One is obviously the fun part mentioned above and another is learning mode. In this case, your baby will listen to color names, numbers, animal sounds and many more while they play with the toy. They will forget most of it but even then it is a good practice.
What Will You Get?
Now let's have a quick look at what you will receive inside the box of this product.
The main activity panel
Walker body
Legs
Wheels
Handle
Telephone set
Batteries are Included in the product
User and Instruction manual
Note: The recommended age is from 9 month to three years. So if your baby is aged more than that, it is probably not a good idea to go for this toy.
Final Words
Unlike our Best Double Jogging Stroller reviews, we didn't mention any pros or cons for this learning walker. The reason is simple. Around 20,000 people bought this product from Amazon in last two years and it is an amazing fact that more than 99% of them liked it. It is a good toy to have and it is a fun toy to be really honest. Therefore, it doesn't deserve any cons.
We encourage you to Share our Reports, Analyses, Breaking News and Videos. Simply Click your Favorite Social Media Button and Share.