"Nuclear Fallout is the residual radioactive material propelled into the upper atmosphere following a nuclear blast or a nuclear reaction conducted in an unshielded facility, so called because it "falls out" of the sky after the explosion and shock wave have passed. It commonly refers to the radioactive dust and ash created when a nuclear weapon explodes, but this dust can also be originated in a damaged nuclear plant. This radioactive dust, consisting of material either directly vaporized by a nuclear blast or charged by exposure, is a highly dangerous kind of radioactive contamination….It can lead to the contamination of aquifers or soil and devastate the affected ecosystems years after the initial exposure…. A wide range of biological changes may follow the irradiation of animals. These vary from rapid death following high doses of penetrating whole-body radiation, to essentially normal lives for a variable period of time UNTIL the development of delayed radiation effects, in a portion of the exposed population, following low dose exposures." Wikipedia (Nuclear Fallout)
There you have it! The effects of nuclear fallout from Fukushima will have diverse effects on the population following a series of low dose exposures.
There is nothing more fearful to our government as an uprising of the people. I suspect that when the truth of Fukushima is not longer kept under wraps by our government and the evidence becomes too hard to ignore. The public will outcry! As a result the government will respond with martial law under the veil of "safety and convenience." Meaning whatever part of the world you live in–when disaster occurs—you'll be under martial law and possible placed in an internment camp (aka: RX-84, FEMA camp).
It is my belief that this is one of the main reason our government has been preparing for catastrophe. Since the spring of 2012, Homeland Security has bought 450,000,000 rounds of hollow-point ammunition (for domestic use), and began buying bullet-proof checkpoint buildings. Furthermore they recently confirmed the purchase of a million potassium iodide pills (which specifically protect against radiation such as Fukushima's). To make matters more shocking FEMA has prepared internment camps for the population and put all the staff on a 72 hour notice. Could it be that they are expecting an uprising from the public due to Fukushima fallout and their inability to warn the public?
With the passage of the NDAA the US government can arrest you with no cause for arrest, strip-search you, throw you in jail, and treat you as they please without any identifying charges. It is only a matter of time before they begin their tyrannical regime.
What can you do in the meantime about being Radiated?
The most extreme precaution would be to move to the southern hemisphere, but that's farfetched and probably not likely for a majority of the public, and chances are radiation will eventually make its way their also.
Probably the worse area for 'fallout' is the West Coast: California, Alaska, and Hawaii. Current Geiger counter readings are showing up to 1400x normal radiation level readings in some coastal areas; which can eventually cause cancer, tumors, and problems with the thyroid to those repeatedly exposed. The bad part is a majority of the food is grown in the west, which is also bad news for the east side of the US. If you live in the east, I'd suggest buying food produced in the east or southern hemisphere when possible. For those on the west probably the best solution would be to grow your own food in a greenhouse environment with soil that has been scraped from a depth of at least 4″ below the topsoil. I know it's not possible to grow all your food, but at least this will reduce some of the radiation in food products being consumed. If thats not possible, then try not to purchase products made in California: milk, dairy, vegtable, fruit, and poultry; due to potential contaminates; try more locally grown.
For all persons in the US I'd suggest abstaining from ingesting any sea food from the Pacific Ocean, this is probably one of the worst sources of radiation you can expose yourself too. There are massive fish die-offs and many animal mutations. Eat fish from the Atlantic if you have to eat sea food.
For those on the west it's possible that your drinking water has radioactive particles. I suggest using a Reverse Osmosis system, which may be effective in removing "most" of the radiation particles or drinking water drawn from below the ground.
For those in coastal cities, I'd also recommend taking iodine pills. This will ultimately prevent your thyroid from long-term damage.
*If you like this post please don't forget to recommend me above! Thanks!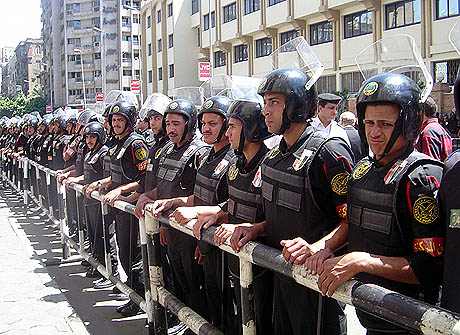 We encourage you to Share our Reports, Analyses, Breaking News and Videos. Simply Click your Favorite Social Media Button and Share.