[July 25, 2016 Fort Russ] Everything is getting hotter in Ukraine. Alexander Turchynov is speaking of martial law. Pavel Sheremet was murdered in Kiev. The situation in Donbass has escalated. Meanwhile, Minister of Internal Affairs head Avakov has left on vacation. So has Kiev Mayor Klitchko. And not only them.
As sources in the Ukrainian Ministry of Transport have relayed to PolitNavigator, on July 22nd in the late evening, a private Golfstream 200 plane (tail number T7-PRM) with President Poroshenko on board departed Kiev International Airport for Malaga, Spain. As Ukrainian media have repeatedly written, Poroshenko has a villa near Malaga.
Did the U.S. Carry Out a Ukrainian Coup? (Not the 2014 one)
https://www.youtube.com/watch?v=p84KzkdKZb4
The president's departure and his absence in the capital have not been publicized. The President, however, is even issuing instructions from his Spanish estate. On Monday, for example, he instructed the Prime Minister and Mayor of Kiev to strengthen security measures for public safety.
The question remains: why have Ukrainian leaders suddenly decided to leave Ukraine? So far, there has been no answer.
fort-russ.com/2016/07/confirmed-amidst-sharpening-crisis.html
---
[Zurich Times] Is War or another Coup on the horizon and is that why the Rats have fled to safer pastures? Looks like Russia wins this round again. Round after Round Russia seems to be coming out on top despite all the vitriol and hate and false accusations made against them? How bizarre is that or perhaps we have been fed lies all along by the Main Stream Presstitutes and are now just realizing it?
One fact readers should now realize it that Ukraine has been bastion of Khazarian Zionists for a long time and indeed Ukraine was part of their original homeland of Khazaria therefore these Vipers will not flee their Nest without cause. Therefore it is something to be concerned about because it just a couple of weeks ago that Erdogan went on vacation and there as coup. Are we witnessing another Coup attempt in Ukraine again led by the American Adminstration?
The similarities between Turkey and Ukraine are somethings that readers should note as these two Black Sea neighbours both fear Russia and their future and past has been tied directly to Russian History.
If something of a Witches Brew is being Brewed in Ukraine just as the NATO and the US has been accused of orchestrating the Coup attempt in Turkey a couple of weeks ago, and once again we have to concerned that the Masonic Magicians are cooking up something for Ukraine as well and putting the chess pieces in the right position.
Just a few days ago a Journalist was killed in a Car Bombing in Ukraine's capital and in Turkey Journalists and Judges have been rounded up without mercy or any regard for justice or rights. The Car Bombing was event captured on CCTV footage and is quite disturbing to watch. And as usual has been ignored by most of the Main Stream Presstitutes.
https://www.youtube.com/watch?v=sinoXA95Gmc
http://www.telegraph.co.uk/news/2016/07/20/prominent-journalist-murdered-in-kiev-car-bombing/
Both countries are into killing Journalists and Civilians without hestitation and when Erdogan went on vacation the Ameican orchestrated Coup was initiated. Are we about to witness the same type of event in Ukraine as well as the President of Ukraine flees to Spain for a sun tan?
Indeed that is how President Poroshenko the Zionist Khazarian Jewish Gangster came into power when the former President Yanikovich was instructed by the Russians to take a vacation after Parliament essentially dismissed him from Office. The legitimacy of the impeachment has been question by many as this nation is completely under the strangle hold of Zionist Khazarian Jewish Gangster as this Ukrainian General points out.
Ukrainian General Reveals Zionist Jew Control of Ukraine
https://www.youtube.com/watch?v=3EzWxXEQnUY
Going on extended vacations seems to be set an ill omen for Presidents in that region of the World?
The Telegraph reports; "The murder has drawn immediate parallels with the kidnapping and beheading 16 years ago of Georgiy Gongadze, the founder of the paper and a prominent critic of corruption in the government of then Ukrainian president Leonid Kuchma."
https://www.youtube.com/watch?v=C8QJaKobw8M
History seems to be repeating itself on many levels in this region.
Both nations it should be noted have been involved in a Coup from behind the scenes by the American Administration. The American Administration was behind the the 2014 Ukrainian Coup and now the Turkish Coup also seems to have been orchestrated by the American Administration at least according to Erdogan. That is two coups in two neighbouring countries right at Russia's doorstep. Can the intentions of the Americans be any clearer?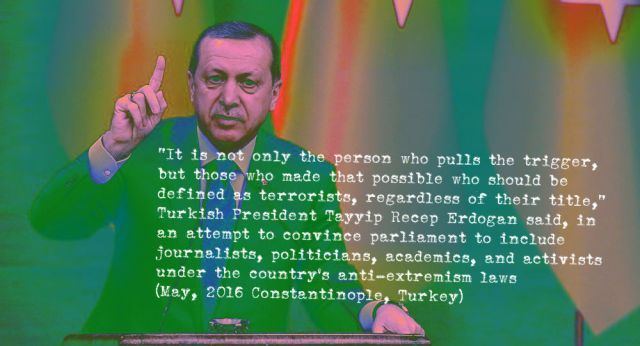 Let is not forget the intercepted Call between Victoria Nuland [Zionist Khazarian Jew] & Geoffrey Pyatt and how they planned the Coup in Ukraine. And notice how the Russians are able to provide evidence of Deceit and Deception whenever it suits them and at critical moments in history.
Indeed Erdogan is now even thanking the Russians for telling him about the Coup. The Russians actually seem to have an Intelligence Agency appartus that works!
https://themoscowtimes.com/news/turkey-thanks-russia-for-support-during-coup-54722
https://www.youtube.com/watch?v=CL_GShyGv3o
Enjoy the watching the squirming State Department trying to explain whey they are not a Nest of Vipers.
After these pathetic performances by Ms. Psaki it is no wonder she no longer appears at State Department press conferences. Nothing to see here just another Coup and Regime Change that the American Administration is caught red handed engaging in. Ms. Paski should be working for the Hillary for Prison 2016 campaign as a spokesperson as she is very well qualified for it.
https://www.youtube.com/watch?v=OWfBW1ExZmc
Brother Nathanael explains the Bigger Picture.
https://www.youtube.com/watch?v=yg94ihXf948
We encourage you to Share our Reports, Analyses, Breaking News and Videos. Simply Click your Favorite Social Media Button and Share.