I first came across bitter orange when I was playing with the samples of essential oils in my local health food store. I loved the smell of bitter orange it was quite refreshing. Out of curiosity I went home and looked online for aromatherapy benefits of bitter orange and came across more benefits than I expected! Of course everything has their cons but bitter orange definetly caught my attention. I read that bitter orange helps with losing weight, a sedative for insomnia, and to calm your nerves.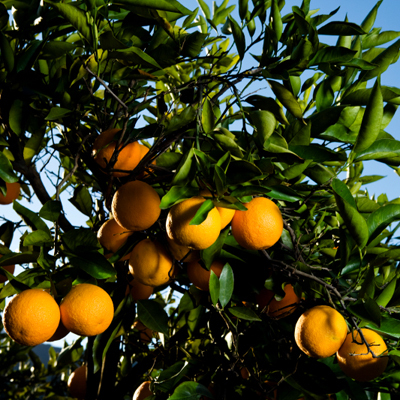 Bitter orange is also called seville orange or zhi shi. Bitter orange can be used in to many ways to treat and cure illnesses. The peel of bitter orange can cure nasal congesstion and indigestion problems. The oil and flower of bitter orange can be used to treat duodenal ulcers and constipation.You can drink the oil extracted from the bitter orange peel for insomnia because it serves as a sedative. Extract from bitter orange is also anti-flammatory, anti-caner, anti-bateria and anti-fungal. The extract from bitter orange is used to help with weight loss. Bitter orange contains synephrine which is similar to ephedra, an agent used in weight-loss diet supplement that is claimed to cause strokes and heart attacks.
"However, in a study conducted by University of California, San Francisco, Dr. Christine Haller pointed out that an equivalent amount of extract from bitter orange is 10 times less strong than ephedra. Also according to this study people are advised not to take bitter orange extract and any products that contain caffeine at the same time because this combination tends to increase the heart rate and blood pressure. As Michael McGuffin, president of the American Herbal Products Association asserted, " the study showed that the ingredient to be concerned about is caffeine, not bitter orange." Until there are more strong evidences against bitter orange, this "magic" fruit is still considered a healthy medicine and as a matter of fact, weight-loss supplements made from bitter orange are still approved by the U.S. Food and Drug Aministration."
So how is bitter orange so healthy for me? Well this wonderful fruit contains synephrine and limonene. Synephrine has a stimulating effect and suppresses the appetite. The healthiest and maximum dosage an individual should have is 7.5-22.5mg per kg of their body weight. Anymore could causes high blood pressure in children and cardial infraction in adults. It's all in moderation! The other contamenent in bitter orange is limonene and it is a detoxification agent extracted from the fruit of the bitter orange. limonene is an anticancer agent. All of this information sounds pretty good to me and I can't wait to try bitter orange myself!
CAUTION: Make sure not to have any stimulants such as coffee, green tea, or yerba mate' when taking bitter orange! In my last post I wrote about buttered coffee…if your drinking that wonderful beverage like me and want to take bitter orange make sure to wait a day after you drank your last cup of buttered coffee before starting bitter orange. I hope this has helped and have a groovy day!
Sincerely,
Radical Rose
http://radicalrose.wordpress.com
Resources:
http://mason.gmu.edu/~tnguw/projects/plant/plant.htm
We encourage you to Share our Reports, Analyses, Breaking News and Videos. Simply Click your Favorite Social Media Button and Share.