Sure, you can try some sleep aids or special medication to help you sleep better at night. Or you could try some all natural remedies that have been used for centuries. If you can avoid it, don't immediately go for the prescription fix. Try your hand at these 7 proven things to promote sleepiness, and then see where you stand.
1) Food
There are a number of different foods that can help you feel sleepy and promote a good night's' rest. Things like turkey and cheese because they are high in something called tryptophan. It's why we get so sleepy after a big Thanksgiving dinner, it's the turkey.
Also, believe it or not, but bananas help give you tons of energy, that's why they're the star of any good diet. But they also help to calm your muscles, prevent leg cramps, and sooth an upset stomach. So these things could be keeping you up at night. Try a banana before bed.
2) Scents
Lavender is a huge item used in products meant for natural sleep aids. Baby lotions, soaps, and oils are all infused with lavender because it helps sooth the little guys and lull them to sleep. Hanging some fresh lavender in your bedroom can also help create the bedtime aroma.
There are tons of other scents that help you fall asleep, like chamomile and peppermint. But none as good as lavender. Give it a try!
3) Tea
A good cup of warm tea at the end of a long day is better than any sleep aid you can use. I swear by it. Definitely go for the non-caffeinated kind, but ones to watch for are bedtime teas infused with chamomile, lavender, valerian root, or peppermint.
There's just something about curling up with a blanket, a warm mug in your hands, and some peace and quiet during the evening that would lull anyone into a deep sleep. Mix in these special teas and you have a recipe for rest.
4) Zero Tech
It's been proven that technology seriously affects how we sleep. Invisible Wi-Fi signals emit a wave and pulse that we don't feel or hear but it does affect our brains and can keep you up at night.
Also, we all love our smart devices, it's the world we live in and there's no escaping it. But staring at a bright screen before bed stunt the release of melatonin in your body. Melatonin is what tells your brain it's bedtime.
So, to help the situation, try and limit your technology and devices at least an hour before bed.
5) Warm Bath
Just like a warm cup of tea, a warm bath has magical effects on the body. Soaking and soothing those tense muscles and washing away the worries of the day help prepare you for bed and can help your body, as well as your mind, to loosen up.
6) A Nice Massage
If you're lucky enough to have a partner who is willing to give good massages, then you're in luck. A massage can break up hard muscles and release tension that you probably carry in your shoulders. This can come from your day job, life stress, or physical exertion. Either way, don't' go to bed with tight muscles, you'll never get a good night sleep.
7) Warm Milk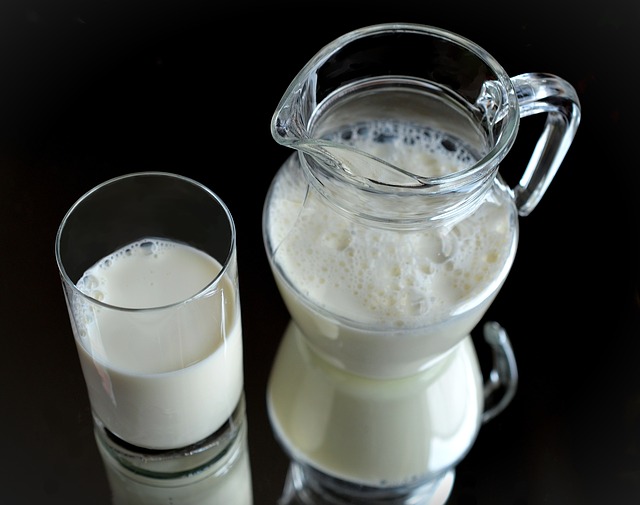 Yes, it's true. Warm milk has been proven to help with sleep health. Just like turkey and cheese, milk is high in tryptophan which is a hormone that makes you tired. The fattier the milk the better, at least 2% will do. Warming it up not only triggers the hormone even more but it also goes down nice and sooths the body like a cup of tea.
Conclusion
And there you have it, folks! Medication doesn't always have to be the only answer. If you suffer from mild to medium insomnia, then these 7 tips are sure to help you out. But if you deal with some serious sleep disorder that may be brought on by health issues such as pain, disease, or injuries then you should consult your doctor.
If this article was helpful, or you had any tips of your own to add, feel free to comment and share below!
We encourage you to Share our Reports, Analyses, Breaking News and Videos. Simply Click your Favorite Social Media Button and Share.