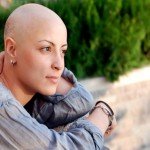 (NaturalHealth365) The odds that an individual will develop some sort of cancer during his or her lifetime now stands at a frightening 1 out of 2.5. Cancer not only seems to be becoming more deadly – claiming 500,000 lives per year — but it is striking its victims at progressively younger ages.
As for conventional medical treatments such as chemotherapy and radiation, the reality is that these toxic 'therapies' poison the body and set the stage for secondary cancers – while demonstrating a horrible rate of success. Let's be honest: After decades of unsuccessful treatment that destroys quality of life, it's time for a more effective approach.
Discover an integrative (safe) way to successfully recover from a cancer diagnosis. On the next NaturalHealth365 Talk Hour, Jonathan Landsman and Susan Silberstein, PhD reveal several natural ways to defeat cancer – without the need for toxic medical treatments. If you or someone you know has received a cancer diagnosis – or if you want to prevent the development of cancer – you won't want to miss this very special show.
Sign up now for access to our free weekly show, newsletter plus much more! Simply enter your email address and receive lots of bonus gifts!
Cancer can be prevented and even reversed with proper lifestyle choices – especially by changing your diet
Generally speaking, the ability of chemotherapy to contribute to '5-year survival' stands at a dismal 2 percent, says Dr. Silberstein. The reality is that conventional methods such as surgery, chemotherapy and radiation often fail because they don't address the root causes of cancer: namely, lifestyle and environmental factors. These can include tobacco use, stress, inactivity, infections, pollutants and radiation. Poor diet, estimated to cause up to 35 percent of all cancers, is a major factor.
The good news: diet can also play a role in helping to REVERSE cancer. Dr. Silberstein maintains that dietary factors can balance hormones, enhance immune function, and stimulate healthy cell growth. The proper foods can also target cancer by promoting apoptosis – or programmed cancer cell death – slowing the growth of tumors by inhibiting blood supply and helping to prevent recurrence of cancer.
Although the correct anti-cancer diet may vary according to the individual, Dr. Silberstein generally advises a plant-based, high-fiber diet – featuring ample amounts of carotenoid-rich fruits and anti-carcinogenic cruciferous vegetables.
But, beyond food, there is so much more required to successfully heal from a cancer diagnosis. Join us for the next NaturalHealth365 Talk Hour and you'll learn how to prevent and reverse cancer with Dr. Silberstein and Jonathan Landsman.
Sign up now for access to our free weekly show, newsletter plus much more! Simply enter your email address and receive lots of bonus gifts!
Honokiol: a revolutionary natural treatment from the plant kingdom
Honokiol, extracted from the magnolia tree, has gained attention in the last decade for its impressive cancer-fighting potential. Currently used by a growing number of naturopathic physicians, honokiol is a potent anti-inflammatory compound, with antioxidant properties estimated to be 1,000 times more effective than those of vitamin E.
Honokiol has been shown in studies to interfere with pathways for cancer growth, while causing apoptosis. Researchers have found that honokiol suppresses the spread of cancer cells through the lymph system; it has also been shown to attack metastatic bone cancer cells. Because it is capable of crossing the blood-brain barrier, honokiol can also combat brain tumors such as gliomas and neuroblastomas – a promising development indeed. Capable of working against both solid tumors and hematological cancers, honokiol is a valuable weapon in the battle against breast, lung, bladder, prostate and colon cancers.
This is just one example of the many things you'll learn about on the next NaturalHealth365 Talk Hour. We'll talk about the best personality traits of a cancer survivor and how our behavior can increase (or decrease) the risk of cancer. Our show will also take a closer look at the dangers of stress plus much more!
This week's guest: Dr. Susan Silberstein, Ph.D., speaker, author and leading expert on cancer
Discover natural alternatives to chemotherapy and radiation plus key factors to surviving a cancer diagnosis – Sun. Oct. 16
Dr. Susan Silberstein, Ph.D., is the author of several books, including "Hungry for Health" and "Kitchen Chemotherapy." In her 35-plus years in the field of cancer prevention and treatment, she has counseled over 25,000 cancer patients, provided continuing education for thousands of healthcare professionals, and trained over 60,000 prevention-seekers.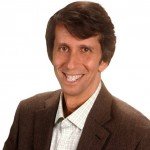 About the author: Jonathan Landsman is the host of NaturalHealth365.com, the NaturalHealth365 Talk Hour – a free, weekly health show – and the NaturalHealth365 INNER CIRCLE, a monthly subscription to the brightest minds in natural health and healing.
Reaching hundreds of thousands of people, worldwide, as a personal health consultant, writer and radio talk show host, Jonathan has been educating the public on the health benefits of an organic, non-GMO diet along with high-quality supplementation and healthy lifestyle habits, including exercise and meditation.
Cancer & Heart Disease
NaturalHealth365
NaturalHealth365 is a premium source of trending and popular health-related news, science, testimony & research articles on the most up to date and relevant natural health information. The Food & Nutrition articles found herein are meant to inform and advise our site visitors on eating healthy, nutritious foods and safely using supplements and vitamins to achieve optimal health.
Join thousands of daily visitors staying informed and involved on Natural Health 365! We seek out scientific solutions with proven results and it is our mission to keep you up to date on the latest information! Articles range in topic from the causes of cancer, cancer-fighting foods, to natural cancer treatments, cancer prevention & specific research-backed information on Breast Cancer, Prostate Cancer, etc. We also write extensively on Heart Disease because it is accounts for 25% of all deaths in the United States – that's one in four! We take an in depth look at the symptoms of heart disease, the causes and treatment of high blood pressure, benefits of CoQ10 and healthy, natural ways to unclog arteries.
Read Some of Our Most Popular Articles
Grape Seed Extract More Effective than Chemotherapy, Olive Oil is AWESOME, Store Bought Almond Milk is Basically Just Sugar Water, Antioxidants, Cancer & Blueberries.
---
---
Food News is one of our major post categories on www.naturalhealth365.com and contains over 350 articles that cover a wide range of subjects; including but not limited to…
Food News
More Food & Nutrition Articles
Fresh Organic Produce Fights Cancer, Susan G. Komen on Organic Foods, Hemp Seeds for Inflammation, Pau D'Arco For Improved Immunity
In addition to publishing articles on cutting edge natural cancer treatments and heart disease prevention, we also aim to connect healthy lifestyles, diets and balanced consumption of dietary supplements to long-lasting cancer-free health and adding happy years to your life. For example, did you know that the amount of emotional stress in your life can contribute to your risk of cancer? Or that raw, expeller-pressed olive oil has cancer fighting qualities? Perhaps you didn't know that Fresh Organic Produce has been found to have higher concentrations of key, cancer-fighting anti-oxidants and vitamins than conventional produce? You can find all of that information and more right here on Natural Health 365.
Join Our Email List
Each day, visitors sign up for our weekly informative news sent directly to their email or RSS feed agregator. We send out three weekly emails keeping you informed and involved on the latest Natural Health News, information about our FREE SHOWS and updates on your favorite topics including Food & Nutrition, Cancer & Heart Disease, Vaccines & Autism, & – of course – GMOs & Dangerous Chemicals!
You can also check out our VIP member area, The Inner Circle, where you get access to thousands of recorded interview (audio/video), pod casts, & literature by some of the worlds foremost experts on Natural Health and Treatments that could save you thousands! Learn how to REVERSE disease without the use of toxic and expensive medications.
Natural Health 365 also is a venue for webinars on various topics, has a flourishing e-commerce store where you can purchase vitamins, pro biotics, supplements and unique products such as Grazing Goat Whey Protein.
Grazing Goat Whey Protein™ is formulated exclusively for the health-conscious consumer looking for the finest whey protein nutritional supplement on the planet.* Best of all, this goat whey protein comes from goats that graze – 365 days per year – on pesticide and chemical free pastures. No hormones, antibiotics or pesticides are used – ever. This product is non-GMO and gluten free.