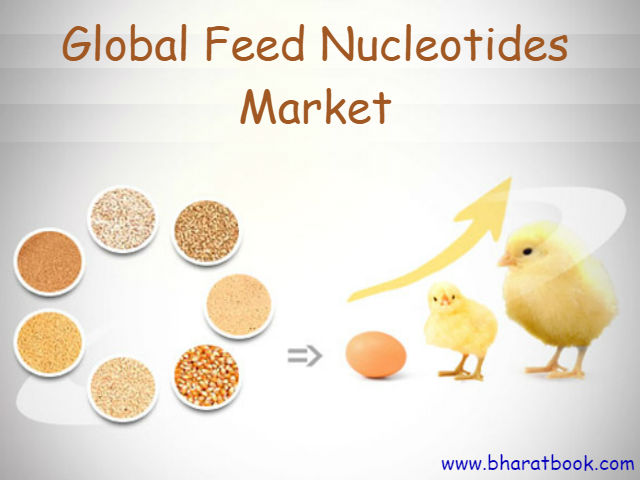 This study gives an insight into global Feed Nucleotides value and volume market. The report also provides market analytics by application, by source and by animal categories. Business profiles of 17 (Feed Nucleotide) and 20 (Feed Additive) competitor companies are discussed in the report. The report serves as a guide to global feed additives industry, covering more than 50 companies that are engaged in feed nucleotides products, technology, and R&D and 80 plus companies engaged in the field of feed additives. Information related to recent product releases, product developments, partnerships, collaborations, and mergers and acquisitions is also covered in the report.
Nucleotides are used commercially as feed additives for improving animal growth or as immunity enhancers. Protein rich feeds generally contain Nucleotides, particularly inosine 5′-monophosphate (IMP). Feed ingredients containing cellular elements are potential dietary sources of nucleotides (nucleoproteins). Good sources of nucleoproteins include organ meals, poultry and seafood. Ingredients such as Single-cell proteins, bakers and brewers yeast, and yeast extract have high concentrations of nucleotides. Stress and rapid growth are factors for growth in demand for nucleotides and the necessity may be heightend during the immediate postweaning period of livestock species. Nucleotides are mainly utilized for generating new cells, replacing dying cells and also developing immune cells developing sperm cells and maintain the female reproductive system.
We encourage you to Share our Reports, Analyses, Breaking News and Videos. Simply Click your Favorite Social Media Button and Share.