What you call yourself means more now than ever before.
Are you a Citizen?
Citizens go to Debtors Prison
"Your physical body is a security on the New York Stock Exchange. They Own your body, its called Maritime Admiralty Law, it is the law of the sea, the law of water. You are Human Resource.
https://domoregooddeeds.wordpress.com/2016/12/09/the-missing-an-underground-network/
That is unless you are Free!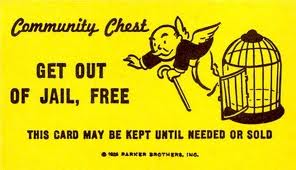 The below affidavit although written while in the Northern Lands ("Norway") reflects all Nations, States and their respective governments. Documents were also given to their courts along with their Court Order pertaining to my Stateless status and Indigenous standing. These documents are also housed at the United Nations Department of Indigenous Issues.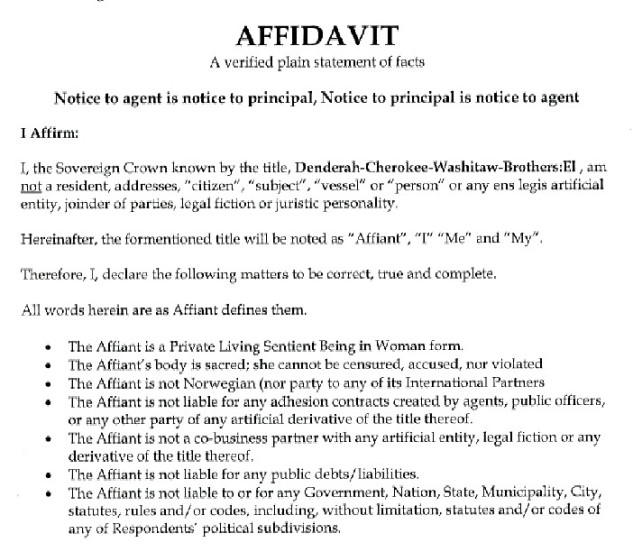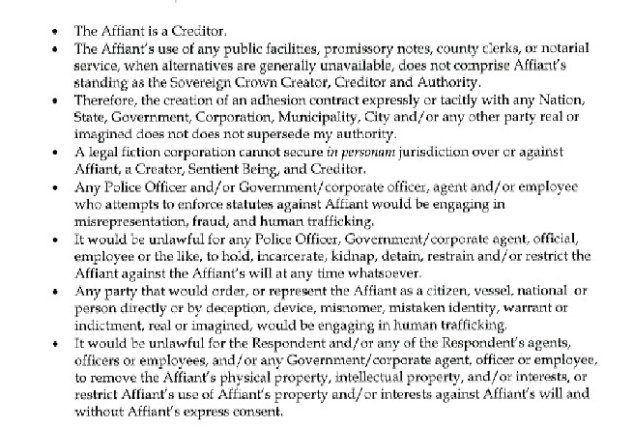 RELEASE FROM (BONDAGE) CITIZENSHIP
"In international law, statelessness is the lack of citizenship. A stateless person is someone who is "not considered as a national by any state under the operation of its law."
The causes of statelessness around the world are numerous. In most cases, there is an underlying issue of discrimination – usually on the basis of race or ethnicity
*Two factors are of particular importance: Is the nationality in question acquired automatically, or through some form of registration;– If nationality is acquired automatically, then the person is a national regardless of documentation status.-THIS IS KEY: If registration is required then the person is not a national until that has been completed.
*The United States is one of a small number of countries which will allow its "citizens" to renounce their citizenship even if they do not hold any other.
http://en.wikipedia.org/wiki/Statelessness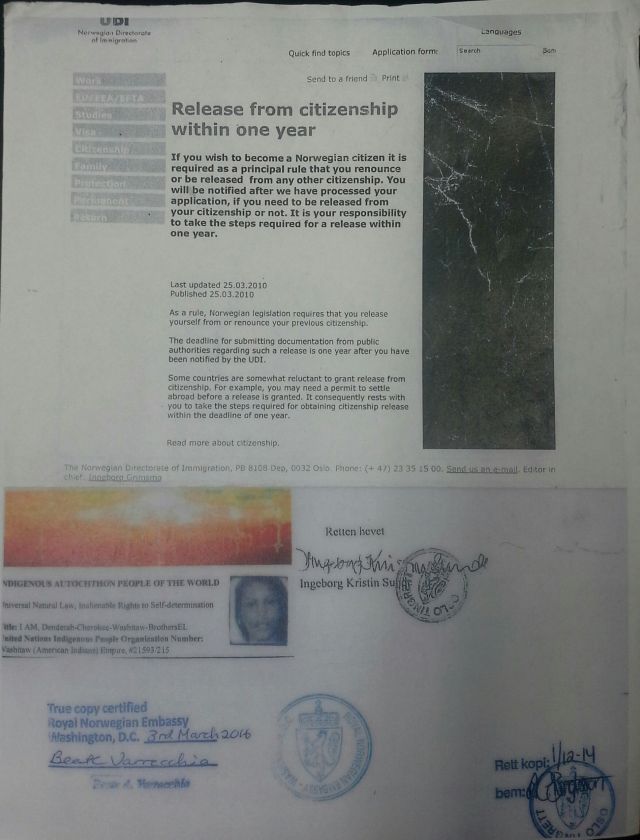 Read More: https://domoregooddeeds.wordpress.com/2014/02/19/take-a-stand-its-your-land/
We encourage you to Share our Reports, Analyses, Breaking News and Videos. Simply Click your Favorite Social Media Button and Share.