Story Views


Now:
Last Hour:
Last 24 Hours:
Total:
Mayor Bloomberg on Boston Bombing: "Our laws and our interpretation of the Constitution, I think, have to change."
Monday, April 22, 2013 11:48
% of readers think this story is Fact. Add your two cents.

Headline: Bitcoin & Blockchain Searches Exceed Trump! Blockchain Stocks Are Next!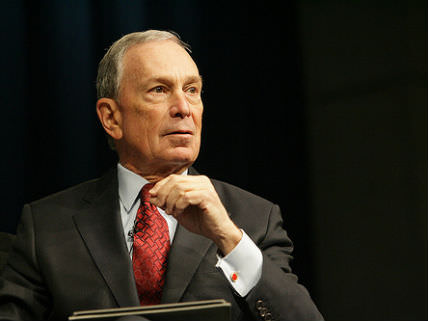 "[W]e live in a complex word," New York Mayor Michael Bloomberg said today, when asked about the Boston Marathon bombing. "[Y]ou're going to have to have a level of security greater than you did back in the olden days, if you will. And our laws and our interpretation of the Constitution, I think, have to change."
More, from the New York Observer:
"The people who are worried about privacy have a legitimate worry," Mr. Bloomberg said during a press conference in Midtown. "But we live in a complex word where you're going to have to have a level of security greater than you did back in the olden days, if you will. And our laws and our interpretation of the Constitution, I think, have to change."

"Look, we live in a very dangerous world. We know there are people who want to take away our freedoms. New Yorkers probably know that as much if not more than anybody else after the terrible tragedy of 9/11," he said.

"We have to understand that in the world going forward, we're going to have more cameras and that kind of stuff. That's good in some sense, but it's different from what we are used to," he said.

Still, Mr. Bloomberg argued the attacks shouldn't be used as an excuse to persecute certain religions or groups.

"What we cant do is let the protection get in the way of us enjoying our freedoms," he said. "You still want to let people practice their religion, no matter what that religion is. And I think one of the great dangers here is going and categorizing anybody from one religion as a terrorist. That's not true … That would let the terrorists win. That's what they want us to do."
In closing, Bloomberg said, "What we can't do is let the protection get in the way of us enjoying our freedoms."
Source: