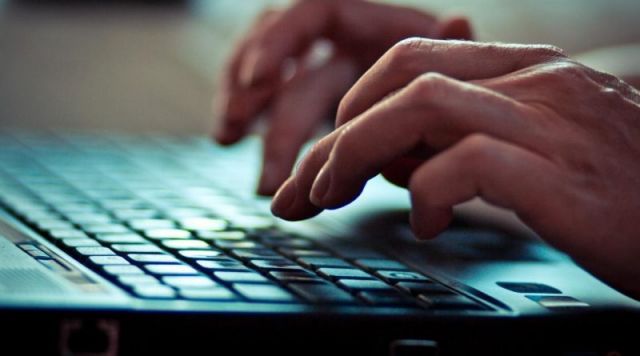 As I see it our main challenge is to destroy forever the power of mainstream media. True, media is suffering a cataclysmic loss of viewers and readers but this is where the good news ends; the bad news is that every single day 11.34 million people read Daily Mail Online.
Few people use media as a news source. However, whilst the credulous browse sport, fashion, holiday information, celebrity gossip, and suchlike they are influenced by 10 per-cent of integrated political spin. This is often subliminal and thus the damage is done.
Never underestimate media's influence. Prime Ministers and Presidents are made and laid by media; media ignites wars and it stops wars. Media influence is far more powerful than is Congress, Senate, Parliament and Russia's Federal Assembly. Without the power of the media a politician is no more than a barroom loudmouth. Take away mainstream media and parliament and senate, congress and Reichstag are merely government buildings for an impotent herd of self-serving civil servants.
Having influenced its trusting readership media sets out the case for war; media is far more adept at their job than state funded recruitment offices. Media holds up war as honourable, winnable and noble. The foolish are never influenced by parliaments but they are manipulated and influenced by media. If there is no media then there are no wars; it really is as simple as that.
What few people realise is that media is government in disguise. When we go to a mainstream news portal we innocently believe that we are reading news stories and columns penned by professional journalists; we are not.
As a mainstream media journalist and columnist I can tell you that virtually all media news content; U.S and Britain, Russia and Europe has its source in a branch of government. Many, writers whose by-line suggests the article was penned by a professional journalist are in fact reading a ghosted government Press Release. Many 'journalists' are in fact state functionaries, employed by lobbying agencies and many are paid directly or indirectly by government departments. The media is government ~ get used to it.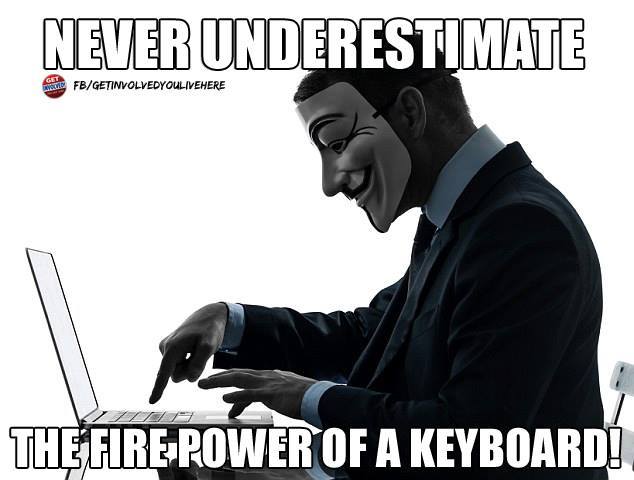 Media does dread the emergence of alternative media that is increasingly subverting and weakening media propaganda. When Russia Today sought to purchase public advertising sites in London the popular Russia news portal was refused. Non-Western media like Sputnik International are a constant thorn in the side of Western media. Is it influential? I have only to look at readers' response in such as the Daily Mail to see the influence of alternative media in readers' comments.
Western media trembles in the face of any intruder that threatens their power base. Media is shocked by the emergence of the uncontrolled internet. Media dissident, Julian Assange: "This generation is burning the mass media to the ground. We are reclaiming our rights to world history."
If this isn't enough to cause media concern there is also the emergence of correspondents known as 'citizen journalists'. The penny-snatching mainstream media has spent decades telling professional journalists to clear their desks. In many cases, especially that of the smaller but still influential local media, writers like me for instance, volunteer their services or are paid in kind. Being a book author and publisher I am paid by free advertising that would otherwise be unaffordable. As a citizen journalist I had the power to influence 550,000 readers each week.
Renegade Tribune and similar news and information portals provide us with an ethnic-European interest news agency that creates, manages and distributes independent news. This is an invaluable service. Such portals have one great failing for which they are blameless. Many subscribers consider the portal's content merely as an alternative news source.
May I make a suggestion? Think of Renegade Tribune as a news agency and yourself as a citizen journalist. Renegade Tribune and similar portals are the vocal chords of the worldwide community of ethnic-Europeans. As a citizen journalist you have a duty to recommend and share, to influence others by using the power of your keyboard to rip to shreds the propaganda of mainstream media. Why not get to it.
NOTE: Michael Walsh has been writing and broadcasting for mainstream media since 1985. He is the author or editor of 39 books including global politics, media, literature and history.
The Fifth Column: Stimulating journalist, Michael Walsh shuns political correctness. His columns are popular because of his engaging writing style, élan and incisive Oscar Wilde wit.
https://www.amazon.com/Fifth-Column-Stimulating-journalist-correctness/dp/1505235308/ref=sr_1_1?s=books&ie=UTF8&qid=1476263405&sr=1-1&keywords=The+Fifth+Column+Michael+Walsh
HISTORY WITHOUT SPIN New Stories and YouTube videos every day. http://www.spanglefish.com/historywithoutthespin/
We encourage you to Share our Reports, Analyses, Breaking News and Videos. Simply Click your Favorite Social Media Button and Share.