Headline: Bitcoin & Blockchain Searches Exceed Trump! Blockchain Stocks Are Next!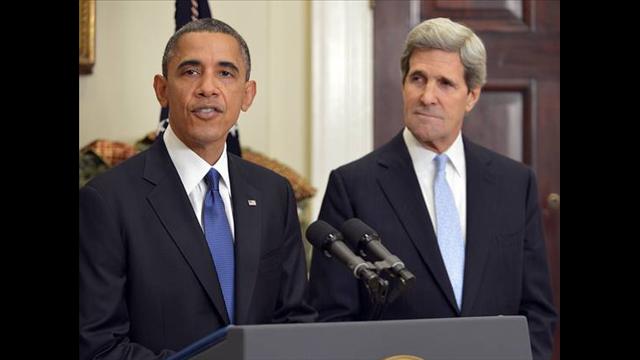 President Obama, along with his Middle East policy czar John Kerry, allowed the March 31 deadline for an agreement with Iran to stand firm after several comments from Iran's leadership emphasized their unwillingness to compromise in good faith.
Mohammad Reza Naqdi, the commander of the Basij militia of Iran's Revolutionary Guards recently said that "erasing Israel off the map" is "nonnegotiable." As this followed Javad Zarif's screaming at John Kerry, the American negotiating team was already starting to wonder about Iran's true goals. Also Iran's leader, the Ayatollah Khamenei, recently addressed a crowd in Tehran complaining about US sanctions, and said that Iran would not capitulate to Western demands. When the crowd started shouting, "Death to America," the ayatollah responded: "Of course yes, death to America, because America is the original source of this pressure."
With all these signs of Iran's hostility, the American negotiators have reluctantly admitted that Iran is not acting like a reasonable participant in the negotiations and that an agreement on Iran's nuclear program cannot be reached at this time…. April Fools! Come on, that kind of rational response would require American leadership with a backbone, or some concern about the United States, the nation they are supposed to represent the best interest of! Sadly, despite all the real signs of hostility from the Iranians as cited above, Obama and Kerry will continue their efforts to make Iran a nuclear power, whether Americans, Israelis, Saudis, Pakistanis, Egyptians or anyone else thinks it's a good idea or not.
So although the title of this article is an April Fools joke (sadly) there must be a real explanation for Obama's determination to empower a nuclear Iran. I offer evidence for a theory that may very well explain this behavior in
Antichrist 2016-2019: Mystery Babylon, Barack Obama & the Islamic Caliphate