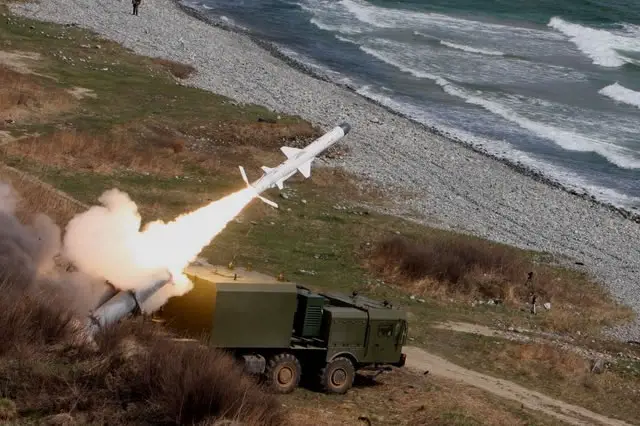 3K60 BAL (NATO reporting name: SS-C-6 Sennight) Coastal Missile System of the Russian Navy Pacific Fleet Coastal Troops seen during its first test launch in Primorye territory.
Russia's Northern Fleet will receive the Bal coastal defense missile system to accomplish tasks in the Arctic, CEO of the Taifun Instrument-Manufacturing Plant in Kaluga in west Russia Andrei Petrakov said.
The first Bal system was delivered to the Baltic Fleet in September 2016," Petrakov said on the single military hardware acceptance day.
"The second Bal coastal defense missile system has passed acceptance trials and is ready for shipment to the Northern Fleet to accomplish tasks in the Arctic zone," he added.
According to the CEO, the enterprise is producing and delivering Bal coastal defense missile systems to Russia's Navy under state contracts.
"During a stage of the Kavkaz 2016 exercise, a Bal coastal defense missile system earlier delivered to the Black Sea Fleet hit a simulated enemy's target and showed its effectiveness and readiness to accomplish assigned missions," Petrakov added.
We encourage you to Share our Reports, Analyses, Breaking News and Videos. Simply Click your Favorite Social Media Button and Share.