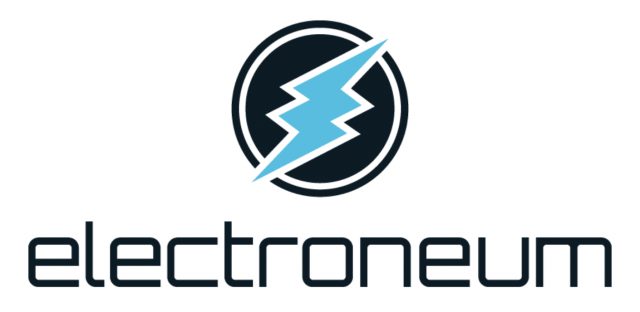 http://penitenziagite2016.blogspot.co.nz/2018/03/electroneum-currency-for-remnant.html
Ladies and Gentlemen,this crypto-currency has been highlight by several people on z3news. I believe it has been highlighted by the LORD as one we should hold. Gold and silver will be our primary means of money and transactions but Electroneum (ETN) will be part of our currency options to use for the Kingdom. They were the only crypto-currency in attendance at the Mobile World Congress held recently in Spain and much interest in it was generated.
https://coincentral.com/electroneum-beginners-guide/
I urge all to register with Electroneum. https://electroneum.com/
Even having a small amount will likely yield big dividends and increase options for you when the existing financial system turns chaotic. Their mobile-miner is up and running and operates wonderfully on smart phones using very little power and data. Currently using their mobile-miner myself with a mid-range Cell (2 gig processor). Currently mining about 1 ETN per day. Friends with Samsung S7′s are getting double what I am. On data using about 20meg a day to mine (24hour). I try to use wifi mostly.
If you do not have a crypto exchange account you can still buy ETN on Ebay. The cost is higher but it will get your foot in the door. Just insure you have an ETN wallet through Electroneum.com as a place to have your purchased ETN sent.
This is a listing of current exchanges that ETN is listed on with more coming. Cryptopia has been having some tech issues so keep an eye out. This is likely due to their rapid expansion. ETN is now on Kucoin. I use Kucoin and am quite happy with it.
https://electroneum.com/exchanges/
Z3news articles on Electroneum and other on crypto-currencies in general:
https://z3news.com/w/electroneum-wages-spiritual-battle-god/
https://z3news.com/w/prophetic-dream-confirms-electroneum-prices-moving-higher/
https://z3news.com/w/price-insights-electroneum/
https://z3news.com/w/prophetic-vision-reveals-electroneum-trading-range/
https://www.zerohedge.com/news/2018-03-12/banks-versus-bitcoin-advantages-decentralized-financial-systems
Electroneum CEO Richard Ells brief on ETN https://www.youtube.com/watch?v=7wslgcK7v2M&feature=youtu.be
New Electroneum document released 23 March 2018: https://drive.google.com/file/d/1-SFMDa27ot_UWhKgBnT8YIcRYxN3XalZ/view
As always folks; Jesus said,"I am the way, the truth and the life. No one comes to the Father except through me." John 14:6
There is NO OTHER WAY TO SALVATION OTHER THAN JESUS. Great turmoil is coming to the world. It will strike quickly and without warning. Assure your salvation is secure with Jesus for this life means nothing other than that ONE choice. Your Gold, Silver and Electroneum will enable you to help yourself and others and hopefully help lead them to Jesus. You, as a Christian, will provide for them after their beloved government has failed them.
We encourage you to Share our Reports, Analyses, Breaking News and Videos. Simply Click your Favorite Social Media Button and Share.