Via comment by SunwolfNC on WRAL poll: Trump charges ahead in NC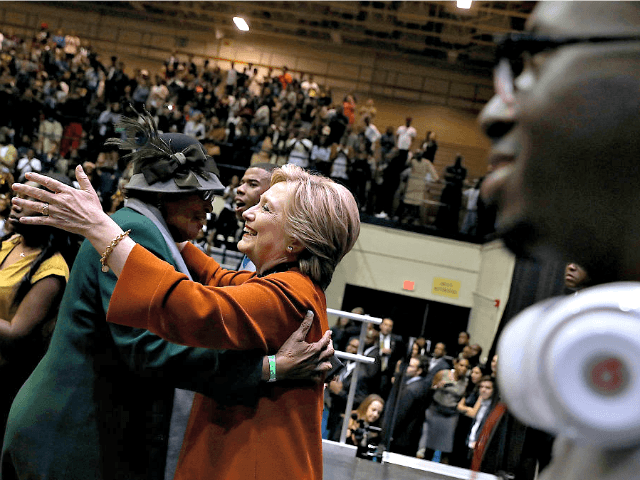 CHARLOTTE, North Carolina–With larger battleground states like Florida and Ohio trending against her, Hillary's campaign is zeroing in on this traditionally red state to block Trump from reaching 270 electoral votes and the White House.Mitt Romney narrowly won North Carolina's fifteen electoral votes in 2012 after President Obama won the state in 2008. If the Clinton campaign can deny Trump a victory in the Tar Heel state, his path to an electoral majority narrows significantly.
Struggling with multiple scandals and the FBI's decision to reopen the investigation into Hillary's handling of classified information, the Clinton campaign's choice to make their final stand in a state where they need to outperform President Obama reeks of desperation.
As the Trump campaign expands campaign operations into states like Wisconsin and Pennsylvania, which until recently were considered safe Clinton victories, President Obama, Vice President Biden, former President Bill Clinton, VP nominee Tim Kaine, comedian Will Ferrell, HBO's Lena Dunham, rapper NE YO, and Hillary herself are making separate campaign appearances here in the final days before the November 8th election.
Hillary struggles to piece together the Obama coalition
Source:
http://freenorthcarolina.blogspot.com/2016/11/hillarys-waterloo-clinton-campaign.html
We encourage you to Share our Reports, Analyses, Breaking News and Videos. Simply Click your Favorite Social Media Button and Share.