A domestic terrorist group has joined arms with a foreign terrorist organization in an effort to perfect their "resistance" movements. It makes you wonder, what tactics will Black Lives Matter learn from Muslim terrorists? Will they swap burning cars and breaking windows for throwing rockets and rocks? Perhaps they will even take up suicide bombings and make white people human shields? One thing's for sure, they will continue to play the victim card.
An investigation conducted by the Haym Salomon Center has revealed that an organization known as the Dream Defenders, an offshoot of Black Lives Matter (BLM), has been engaging in anti-semitism while working with the Popular Front for the Liberation of Palestine. PFLP is a State Department-designated terror group.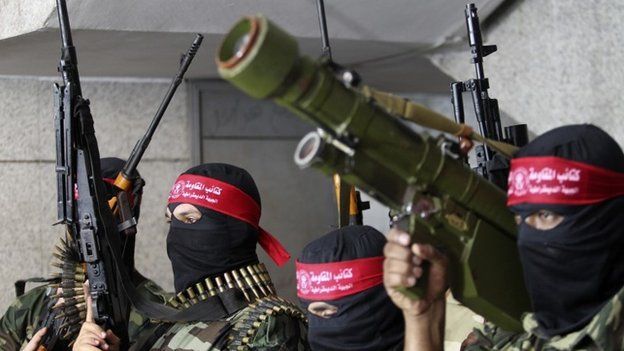 BLM condemned Israel in August, 2016, accusing Israel of committing genocide and acts of terrorism. Taking it a step further, BLM called for the United States to end all military funding of Israel, accusing Israel of being an apartheid state.
"The US justifies and advances the global war on terror via its alliance with Israel and is complicit in the genocide taking place against the Palestinian people" reads the "Invest/Divest" section of "A Vision for Black Lives."
Similar to BLM, Dream Defenders has claimed an alliance with Palestinians, arguing that black people and Palestinians are similar in their shared fight against "state-sanctioned violence".
After receiving heavy criticism for their anti-semitic remarks, the Dream Defenders doubled down, and issued a statement in support of their hateful position, which is the U.S. State Department definition of anti-semitism.
In 2015, a group of Black Lives Matter supporters traveled to Hamas-run Palestine to create a relationship and self described "everlasting partnership" with Palestinians fighting violently against Israel. The trip was organized by Ahmad Abuznaid, the legal and policy director of the Dream Defenders.
"The goals were primarily to allow for the group members to experience and see first hand the occupation, ethnic cleansing and brutality Israel has levied against Palestinians, but also to build real relationships with those on the ground leading the fight for liberation", said Abuznaid, who is the is the son of Palestine Liberation Organization (PLO) ambassador and former Yasser Arafat advisor Dr. Nabil Abuznaid.
Black Lives Matter used the trip to promote their anti-semitic views, which they share with Palestinian terrorists.
"This is an apartheid state. We can't deny that and if we do deny it we are apart of the Zionist violence", said Black Lives Matter co-founder Patrisse Cullors.
Zionists, and in jews.
Similar to Palestinian terrorists, Black Lives Matter supporters believe that their violent tactics and protest techniques are acceptable forms of what they call "liberation". However, while attacking Israel, the Dream Defenders failed to mention the numerous state-funded terrorist organizations in Palestine and the never ending acts of terrorism carried out by Palestinians against Israeli citizens.
In 2016, Dream Defenders traveled to Palestine again and were led by Mahmoud Jedda, a convicted terrorist. Jedda, a member of the Popular Front for the Liberation of Palestine was sentenced to 17 years in an Israeli prison for planting bombs.
Last year, PFLP carried out a killing spree in a Jerusalem synagogue, which left four worshippers dead. The violent and anti-semitic tactics of the PFLP are what BLM and the Dream Defenders are teaching their members, as demonstrated by their curriculum, titled "Blacked Out History – Rebellion Curriculum Toolkit", which justifies violence and terrorism by calling it a "struggle." Interesting enough, the word "jihad" also means struggle, which suggests that BLM and the Dream Defenders are engaging in a full blown islamification of their movements.
After orchestrating violent and hateful protests in the United States and engaging in activities with convicted terrorists, one can't help but wonder why Black Lives Matter has not yet been classified as a terrorist organization; A classification that is long overdue.
"Black Lives Matter offshoot embraces anti-Semitism, engages with terrorists"
FOX NEWS, December 30, 2016
Over the Christmas weekend, Chicago surpassed the 750-murder mark for 2016. But as blacks lay dying on the streets of Chicago's South and West Sides, a Black Lives Matter offshoot is more interested in traveling overseas to learn "resistance" from terrorists.

The Dream Defenders bills itself as "an uprising of communities in struggle, shifting culture through transformational organizing." But an investigation conducted by the Haym Salomon Center reveals the group's embrace of anti-Semitism and collaboration with a State Department-designated terror group.

In August, Black Lives Matter singled out Israel for condemnation, declaring it an "apartheid" state engaged in "genocide." These accusations angered Jewish leaders, many of whom had steadfastly supported the BLM cause. Nonetheless, despite what can only be described as a total lack of relevance to its own agenda, BLM did not back down.

Just like BLM, Dream Defenders proclaims solidarity with Palestinians. DD claims that the black community in America, together with Palestinians in the "occupied" territories of Israel, are all victims of state-sanctioned violence. As such, the two causes are related and should learn "resistance" from each other. After leaders from BLM and DD made their first trip to Palestinian territories in January 2015, BLM's anti-Israel advocacy remained steady, mostly lashing out at the Jewish state at rallies and protests. DD stepped up their disdain for Israel, engaging in what the U.S. government defines as anti-Semitism.

Dream Defenders' website dedicates an entire page to Palestinian solidarity. While accusing Israel of existing on "stolen land," there is no mention of Palestinian terrorism, including the targeting of civilians.

During the 2016 trip, the group was led around East Jerusalem by convicted terrorist and member of the Popular Front for the Liberation of PalestineMahmoud Jedda. Jedda served 17 years in Israeli prison for planting bombs.
Source:
http://pamelageller.com/2017/01/black-lives-matter-group-working-muslim-terrorists-embraces-anti-semitism.html/
We encourage you to Share our Reports, Analyses, Breaking News and Videos. Simply Click your Favorite Social Media Button and Share.