Note: I know it is like a broken record, but I just can't understand how a fake and a liar like Barack Hussein Obama, could fool America so completely in the face of so much evidence, and be allowed to continue his mission of destroying us as a sovereign country.
Ever take a close look at the Barack Hussein Obama birth certificate his handlers posted at www.whitehouse.com?
Probably not. The media is not interested in truth. Over 50% of Americans produce nothing, pay no taxes, and live on government freebies, so they don't care what it says. Others know it is a fraud but feel helpless to do anything about it. Congress has been told it is a fraud by retired Generals and they don't care.
Consider:
Barack Hussein Obama is listed as an "African-American on the birth certificate. But they're weren't any African-Americans in 1961 – they were called Negroes.
The father is listed on the birth certificate as Barack Hussein Obama, Sr., 25 years old, and born in Kenya. There was no Kenya in 1961 – it was known as "British East Africa Protectorate."
The birth certificate lists Barack Hussein Obama's place of birth as "Kapiolani Maternity & Gynecological Hospital". There was no hospital by the name in 1961 – the name did not come into existence until 1978 when two separate hospitals merged.
Additionally Obama claimed in his book "Dreams from his Father" that he was proud that his father fought in World War II. Yet the birth certificate says Barack Hussein Obama, Sr. was born in 1936. That would have made him between three and nine years old while fighting in World War II.
In the words of that other famous congenital liar, Hillary Rodham Clinton, "what difference does it make?" Remember, she was fired by Democrats from the Watergate Committee for falsifying information to the committee.
It makes no difference at all of course, as The Congress of the Republic of the United States of America, who swore to protect and defend the Constitution, thinks it makes no difference anyway. They refuse to even ask any questions of the Kenyan, Muslim Communist in the White House.
Why do I call Barack Hussein Obama a Communist?
Doctor John C. Drew, a classmate of Barack Hussein Obama at Occidental College said that he was a garden variety Marxist-Leninist, and he and his closest associates, believed in the inevitable Communist revolution in the United States.
His parents and grandparents were avowed Communists
His mentor from the ages of 10 until 17 years of age was a card carrying member of the Communist Party
All of his favorite professors were Communist
Funny, how with all the evidence about Barack Hussein Obama indicating something is amiss, even today no one in Congress is asking any questions. Questions such as:
Why are his records blocked?
Why does he not have a law license?
Why does Michelle Obama not have a law license?
Frankly, the fraud concerning the birth certificate, and answers to the three simple questions above, would be enough to rid us of most congenital liars like Barack Hussein Obama. However this demon, is as Medusa of Greek mythology, a head with many venomous snakes in place of hair. Our Perseus (Congress), refuses to behead him, and thus his lies, go on and on.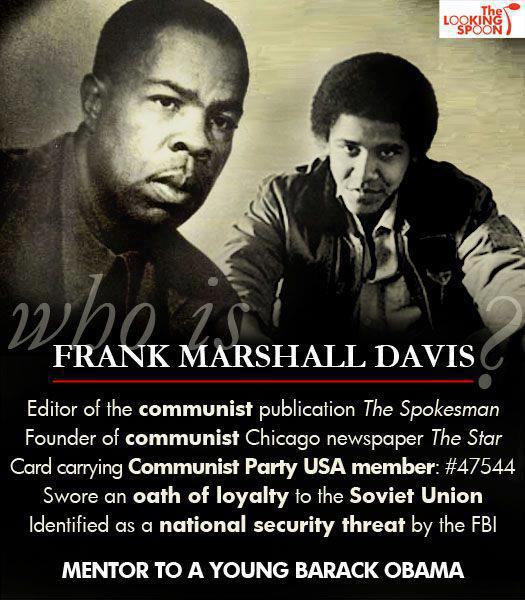 Nothing takes him down. Not the lies of Benghazi when he looked right in our faces and told the lie about the video. Not when he sent his minions, Susan Rice and Hillary Clinton out to lie for him. Not the lies of "Fast and Furious", where he cited executive privilege, to avoid telling the truth.
When everyone in the free world, and some not so free, know that Barack Hussein Obama is not really an American, and that he lies constantly, what difference does it make. No one seems to care enough to do something about it. Oh well.
On another subject, as a blogger I constantly read blogs, and this blog is the best I have ever seen on the web. Daniel Greenfield has a unique way of getting at the truth and he is a gifted writer in my opinion. If you like him you can subscribe for free and get his blogs – you'll be glad you did.
http://sultanknish.blogspot.com/
Thanks for the read and Merry Christmas to all from beautiful Montana. I say that because Christmas and Christianity is under attack all over America. Many so-called Americans attack its use, and the phrase "Merry Christmas" cannot be used by many who want to, because of political correctness.
What's not under attack, is the cult called Islam, and that's a damned shame, as they are here to destroy us.
JimWalkerWhitefishMontana@gmail.com
https://twitter.com/PonteVedraMan
http://beforeitsnews.com/contributor/pages/82/063/bio.html
http://jacksonville.com/opinion/blog/556425/jim-walker
http://www.facebook.com/JimMWalker
We encourage you to Share our Reports, Analyses, Breaking News and Videos. Simply Click your Favorite Social Media Button and Share.