Interview with Freda Warrington
1. In your book A Taste of Blood Wine Karl von Wultendorf struggles to free himself from Kristian his maker. Could you tell us a bit about this?
Kristian is basically a narcissistic megalomaniac! He's an old, powerful vampire who selects special humans to join his band of worshippers, whether they want to or not. Everyone must love him, and him alone. Some are happy with this, some emphatically are not, but any vampires who rebel can expect extreme punishment from him. Kristian needs to control everyone and everything around him. He does love his flock – especially Karl, who is a highly attractive, charismatic but independent-minded man whom Kristian forced to become a vampire – but he has a perverse way of showing that love, through possessive, controlling behaviour which he backs up with a set of twisted religious beliefs. So Kristian is a very dangerous immortal. And Karl has spent the last hundred years trying to fight free of his clutches, at great danger to himself and anyone he loves.
2. Who are the Neville Sisters exactly and what can you share with us about them?
Charlotte, Madeleine and Fleur are the daughters of a Cambridge scientist of the 1920s, Dr George Neville. Maddy and Fleur are party girls, flappers if you like, who love the social whirl and have a sense of entitlement about life. Fleur is smugly married and living among the Bloomsbury set in London, while Maddy has just launched herself onto the debutante scene. They are the girls who, if you were at school with them, would be part of the so-annoying, prettiest, most popular set – the cheerleaders – while Charlotte is the nerd in the corner! That said, they each have kinder, more complex sides to their characters. A good part of the story's theme involves Charlotte discovering that not everyone is what they seem on the surface.
Charlotte, the middle girl, is her father's favourite and works with him in his laboratory. Intelligent, and far more attractive than she realizes, she's hampered by shyness and severe social phobia. Although she's unhappy with her role, she doesn't know how to break free. However, she also has a dark side that manifests in disturbing dreams, thoughts and imaginings, which make her worry that she's more than the shy bookish hermit she appears to be. She lives with the fear that there's something really wrong with her.
3. Charlotte meets her father's research assistant who is of course Karl. What can you tell us about this developing relationship?
From my description of Charlotte above, you won't be surprised to learn that when she first meets him, her reaction is less one of attraction than of complete terror! Really, she sees him for what he is straight away, but doesn't understand what exactly she's seen – just that she finds him very disturbing. Her sister Maddy's reaction is much more straightforward: something along the lines of, "Oh, there's the most divine-looking man I've ever seen – my future husband!" That's when her sense of entitlement receives a setback, because Karl is much more interested in the secretive, enigmatic Charlotte.
Karl has to use a bit of vampire glamour on Charlotte, to soothe her fears. He feels bad about doing this, but it's the only way he can actually get to know her. Soon they are discovering all sorts of interesting things about each other. Charlotte in particular finds she has a wildly passionate nature she never dreamed she had. However, things begin to go horribly wrong, of course. It's only a matter of time before Charlotte will discover that Karl is a vampire, and worse, that there's a great dark monster of an immortal named Kristian pursuing him. Can she come to terms with these revelations, and if so, how?
What happens in a romance or vampire story may not be a great surprise, but how it happens, with all the strange twists along the way, is the fascinating part. A lot of the enjoyment I gained from writing the novel – which was back in the 1990s, long before the recent explosion of paranormal romances – was working through this process with Charlotte and Karl and the characters around them. It's not easy for anyone, it's deeply traumatic and they both have to make choices that may not be entirely moral.
4. Why did you choose London in the 1920′s as your backdrop for your novel?
The story's mainly set in Cambridge, London, and a "Downton Abbey"-esque country estate that belongs to Charlotte's aunt, as well as settings in continental Europe. Again, this was years before Downton Abbey came on the scene, but there is something compelling about great country houses – my Parkland Hall in the novel was based on a real place with the most incredible gardens.
I think the 1920s are a fascinating period. It was a time, overshadowed by the First World War, when the Victorian/ Edwardian world was becoming the modern world. You have that wonderful blend of old clashing with new, in fashion, society, technology, everything. The period was perfect for the story because it has atmosphere, glamour, history, modernity, women striving for equality – all of which mirrors Charlotte's struggle to escape her family's stifling expectations and to find out who or what she really is.
5. Could you share with us the titles of the other books in this series and when they are due out for release?
A Taste of Blood Wine is book one – it was published by Titan Books in the UK in May 2013, and comes out in the USA in October 2013.
A Dance in Blood Velvet is book two – published by Titan in the UK in October 2013 and in the US (as far as I know) in April 2014
The Dark Blood of Poppies is book three – published by Titan in the UK in April/ May 2014 and in the US in October 2014
The Dark Arts of Blood is book four – and BRAND NEW! I'm still working on it! – and will be published by Titan in October 2014 and in the US (as far as I know) in April 2015.
6. I first ran across you via your excellent book Dracula the Undead which won the Children of the Night award from the Dracula society [for Best Gothic Novel of 1997]. This was your first book right? Would you tell us a bit about the allure of Dracula to you and vampires that drove you to write about them? I also have a Dracula fetish of sorts since youth.
No, it was actually my thirteenth published novel! (You can find details of all my work atwww.fredawarrington.com). Before Dracula the Undead, I had written sword n' sorcery, contemporary and otherworld fantasy, and the three Blood Wine books. In fact it was on the strength of these that Penguin asked me if I would write a Dracula sequel to commemorate the one hundredth anniversary of Bram Stoker's classic novel. Of course I said yes!
I've been fascinated by vampire films since watching the old Hammer Horror films as a child, starring Christopher Lee as a charismatic Dracula. I devoured the original novel, of course, and many others – my favourite wasCarmilla by JS LeFanu. I think the image of the female vampire who was so passionate yet weirdly needy and vulnerable – almost human, in fact – really got under my skin. I see the vampire as such a paradoxical figure – he or she can be monstrous yet attractive, immoral yet sexy, irresistible, dangerous, lonely, intelligent, passionate – representing so many different aspects to explore. I toyed for years with ideas for vampire stories that did not have to end with the villainous vampire being pursued to its lair and staked. How would it be if you could break through the barriers of danger and fear and come to know this intriguing creature as an equal?
Clearly human-vampire relationships are commonplace in fiction now, but when I was first working on the early version of A Taste of Blood Wine, it was all very new! However, when I wrote Dracula the Undead, I set aside my own vampire mythology. I aimed to be as true as possible to the original, to set aside any films or books I'd ever seen, and write as if my only source materials were the original diaries and letters of the characters, as if Iwas one of the characters in fact. Although, of course, I did quietly point up the sexual subtext just a little!
7. When you first started writing how much of a struggle was it for you to finally get published? I write a lot online and for New Dawn magazine and trying to go into writing fiction horror and paranormal mode next. Any advice for upcoming struggling writers? Thanks for this interview.

It was hard for new authors when I first set out (in the early 1980s) and it's hard now – I don't think becoming a published author ever gets any easier! I had a few years of writing to publishers and agents before I finally found someone who believed in me. And it doesn't seem to matter what the rest of the economy is doing, publishing has always been "in recession" for as long as I can remember! Since the 1990s, certainly, advances have fallen and it's harder to get a proposal accepted, even for published authors. In fact being a brand new name can work in your favour because they can't check your previous sales figures…
I would advise anyone to remember that bestselling authors are an incredibly rare breed. There are thousands of authors out there, published and self-published and unpublished, millions of books. It's a daunting world and if you start worrying about the competition you may well go mad! So I would suggest concentrating on your own fiction and don't worry about what other authors are doing – just write the stories you are passionate about, write from your own heart, no one else's. Also it's a good idea to join a writers' group – I've no experience of online groups and I've heard they can be harsh – but a group of like-minded writer friends can be fantastically helpful with feedback and ideas. Don't be afraid to listen to criticism: you don't have to agree with it, but at least listen with an open mind and ask yourself if they have a point. Arrogant writers who think their work is perfect are likely to be poor writers. Good writers are (usually) those who are self-aware, self-critical, and open to change, so be prepared to keep rewriting and improving. I've been writing for *cough* more years than I dare to count and I feel I'm still learning how to write well!
And thank you for interviewing me!

Brought to you by Titan Books.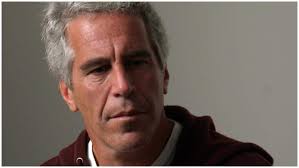 We encourage you to Share our Reports, Analyses, Breaking News and Videos. Simply Click your Favorite Social Media Button and Share.