Unidentified submerged objects (USOs) are not as famous as UFOs although they are often encountered, according to declassified Russian Navy records. The common trait of all USO phenomena is that they involve unexplained and technologically advanced objects, far superior to anything we've ever built.
The recently declassified documents contain Soviet era reports detailing many cases of possible USO encounters. Former naval officer and Russian UFO researcher Vladimir Azhazha believes these documents are of great value.
One of the most interesting cases he examined involved a nuclear submarine on a combat mission in the Southern Pacific. During the routine operation, the submarine detected six unknown objects traveling in formation at speeds in excess of 230 knots (265+ mph). In comparison, the fastest submarine was the Soviet K-222, which reached about 44 knots (51 mph).
The submarine's sonar determined the objects were heading straight for it so the captain gave the order to surface. The USOs followed them to the surface then flew away.
in5d
Read more here: Underwater Extraterrestrials: Declassified Russian Navy Records Say They're Real!
http://in5d.com/underwater-extraterrestrials-declassified-russian-navy-records-say-theyre-real/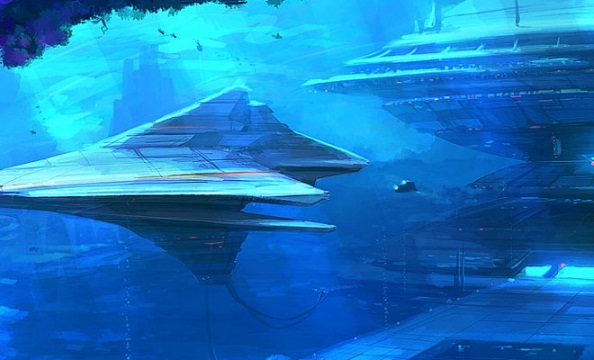 We encourage you to Share our Reports, Analyses, Breaking News and Videos. Simply Click your Favorite Social Media Button and Share.