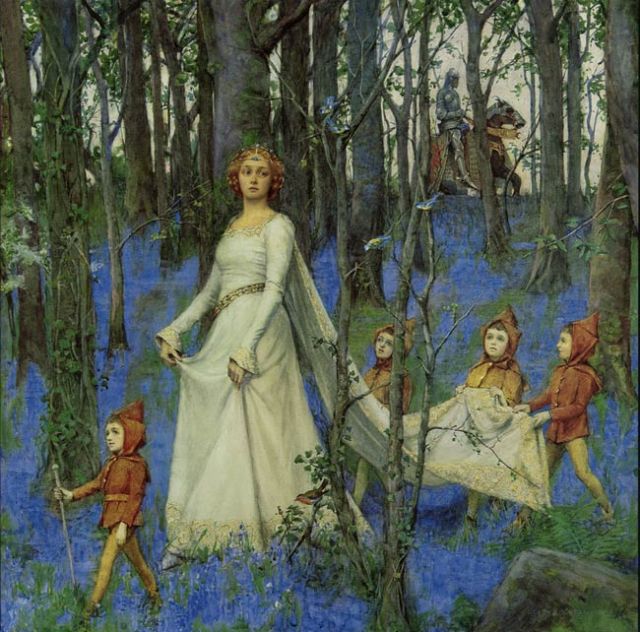 The Edgar Cayce material offers a fresh and fascinating perspective on the supernatural realms and its inhabitants, exploring angels, brownies, fairies, and more.
The Cayce readings show us that Fairies, elves, and gnomes are beings affecting the world but remain mostly unseen. Brownies are actually of the family of fairies. Nymphs are female elves. Sprites are fairies of a particularly pleasant appearance and disposition. Pixies are mischievous fairies. Folklore describes them all as magical beings of diminutive human form. Gnomes are usually described as shriveled little old men that inhabit the interior of the Earth and act as guardians of its treasures.
It would seem that the young people today are closely "attuned to the infinite," as Cayce put it, and are therefore interested in books and movies about the normally unseen fairies, elves, and gnomes.
The complete documentary biography of Edgar Cayce covers not only his fascinating life and the phenomenal information that came through his psychic readings, but it also provides hope to anyone suffering from illness or despair of heart and spirit.
The story of Edgar Cayce often described as being `The Sleeping Prophet' is hard to believe. In normal waking state Edgar was a relatively simple God-fearing man who had a family, a job as a photographer and also read the bible cover to cover for each year of his life. Then under hypnosis Edgar had abilities to this day that are impossible to surpass. In this trance-like state Edgar would give `readings' as they are commonly referred to (over 14,000 in all) which could yield medical diagnoses and treatments that improved the lives of thousands of people, but his readings also yielded information about transcendental realms that could be utilized in present life by millions.
Check out more contributions by Jeffery Pritchett ranging from UFO to Bigfoot to Paranormal to Prophecy
We encourage you to Share our Reports, Analyses, Breaking News and Videos. Simply Click your Favorite Social Media Button and Share.