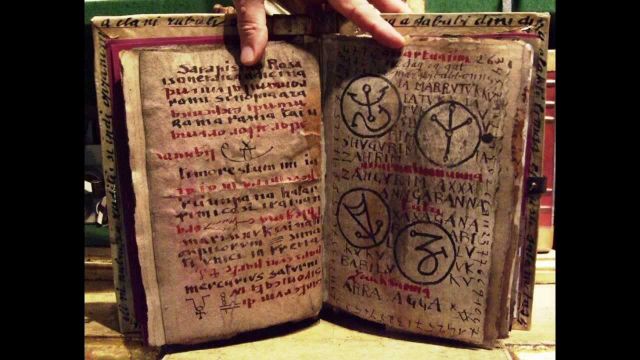 The Necronomicon is a fictional grimoire (textbook of magic) appearing in the stories by horror writer H. P. Lovecraft and his followers.
The Book of The Black Earth, The Book of the Dead. Entirely fictional. Though many of the names within the book are derived from Sumerian, Babylonain and Domascan mythology, the book still remains a clever piece of horror/sci-fi writer H.P. Lovecraft's Cthulhu Mythos. Brilliantly laid out to the point that it is still believed to be completley genuine by a great number of people and occult enthusiasts, The Necronomicon as we are able to read today is published by Avon books and accredited to a ficitonal author named Simon, possibly a sur-name for Lovecraft or one of his close and personal literary devotees during his life.
Lovecraftian horror is a subgenre of horror fiction that emphasizes the cosmic horror of the unknown (and in some cases, unknowable) more than gore or other elements of shock, though these may still be present. It is named after American author H. P. Lovecraft (1890 – 1937).
A fictional book of arcane and forbidden knowledge whose contents can drive a person mad.
Check out more contributions by Jeffery Pritchett ranging from UFO to Bigfoot to Paranormal to Prophecy
We encourage you to Share our Reports, Analyses, Breaking News and Videos. Simply Click your Favorite Social Media Button and Share.