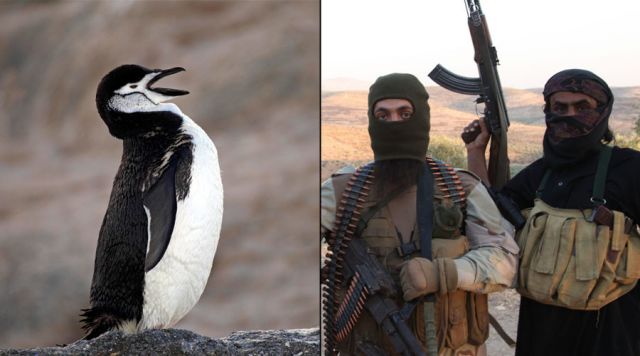 Relentless pursuit of natural resources ,climate changes, immense glacial loss and toxic dumping are just a few ways human activity at the south pole has impacted this region of the planet! And these are just some of the projects we know about! Let's look at the impact and the agenda!
Terror warning issued for the South Pole, are you kidding me!? From the British territory
UK gov
Still current at:
17 May 2017
Updated:
3 May 2017
Latest update:
Summary and Terrorism section – updated information and advice about the threat from terrorism following a review of the way in which the UK government describes the threat from terrorism in travel advice for all countries and territories; there's no change in the UK government's assessment of the level of threat from terrorism in the British Antarctic Territory.
We all know from the recent buzz of strange happenings in Antarctica that it has become a hotspot for weirdness. But according to the video creators they are bringing up the British travel warning which maybe something serious or not so serious as you can tell from my peguin Isis picture that is with this post. =)
LINK: https://www.gov.uk/foreign-travel-advice/british-antarctic-territory
Check out more contributions by Jeffery Pritchett ranging from UFO to Bigfoot to Paranormal to Prophecy
~~~~~
Most people who use social media have figured out that Facebook and Google are in cahoots with the government. For those who are well aware of the issues, it's high time you switched over to Seen.life. It is a website that is similar to Facebook but without all the censorship.
Firearm friendly, you may buy sell or trade anything allowed by site TOS rules.
We encourage you to Share our Reports, Analyses, Breaking News and Videos. Simply Click your Favorite Social Media Button and Share.