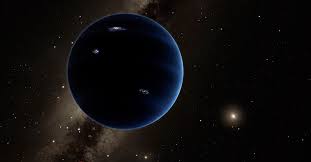 John Moore: Conference From Illusion To Reality in Prague, Lucerna Great Hall, 22 July 2017
John Moore speaks also about "Forbidden Archeology", Hidden History, the Evidence that about every 3.600 year something cataclysmic happens to this planet. He mentions the Black Knight Satellite, that is probably 12.000 years old and also that 12.000 years ago nuclear weapons were used on the Earth. John speaks also about underground bases/the underground city under Denver International Airport, about the problem of compartmentalization. John mentions Preparedness for NIBIRU-flyby, that he is going to speak about in a separate segment of the conference.
of Planet X-NIBIRU flyby, backed up by diligent research, documented history and scientific facts. He learned about the NIBIRU flyby in Spring 2000. Since then, Mr Moore has informed many thousands of people about the the planetary system NIBIRU-Planet X flyby and the challenges humanity is facing during the flyby. His lecture from 2008 is available on YouTube and highly recommended: "Preparing for Pole Shift. Pass in 2017 John Moore – 2008 Speech. Mirrored on 10/12/16″. Mr Moore wants to share his information about NIBIRU-Planet X and his knowledge about preparedness from his own preparedness community in Missouri, USA to as many people as possible. As well as retired Sergant Major Robert "Bob" Dean (in 2008 Interview with Project Camelot: "The Coming of Planet X in 2017″), Mr Moore is also aware about the cover up of NIBIRU-Planet X flyby for the rest of humanity by many governments, top military, top Intelligence officers and others, who are supposed to work for humanity.
At the conference, Mr Moore will speak about NIBIRU-Planet X flyby. He will share his experiences from preparedness training for NIBIRU flyby with the group in his neighborhood, that he is part of. Mr Moore will also speak about False Flag operations. In the first week of May 1967 as a 19-year old student at US-military Intelligence School, Mr Moore had overheard a conversation between officers and he later understood, that the officers had prior knowledge about the 6-day war: i.e. people in military intelligence know about "things" before they happen. After this conference, Mr Moore is available for private consultations and speeches at other conferences in Europe, before he returns back to his home country, the USA.
We encourage you to Share our Reports, Analyses, Breaking News and Videos. Simply Click your Favorite Social Media Button and Share.