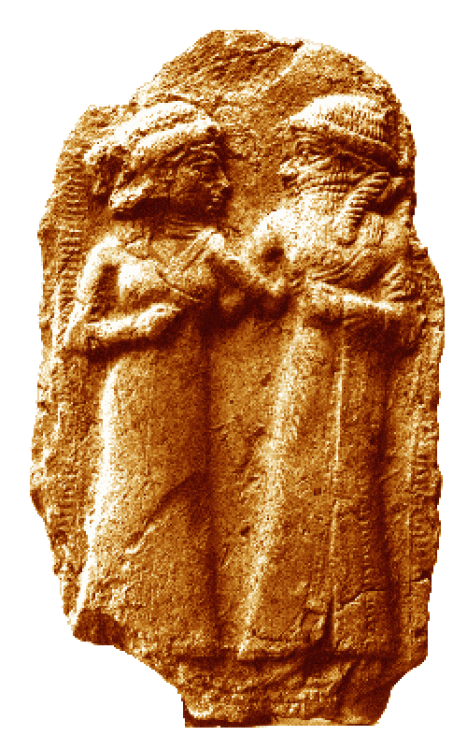 Inanna Gets Enki Drunk & Steals his Spaceship, Ancient Sumerian Tablet Translated – Predates Bible – Translated, Oxford University
Inanna is the ancient Sumerian goddess of love, sensuality, fertility, procreation, and also of war. She later became identified by the Akkadians and Assyrians as the goddess Ishtar, and further with the Hittite Sauska, the Phoenician Astarte and the Greek Aphrodite, among many others. She was also seen as the bright star of the morning and evening, Venus, and identified with the Roman goddess.
Inanna is one of the candidates cited as the subject of the Burney Relief (better known as The Queen of the Night), a terracotta relief dating from the reign of Hammurabi of Babylon (1792-1750 BCE) although her sister Ereshkigal is the goddess most likely depicted.
In some myths she is the daughter of Enki, the god of wisdom, fresh water, magic and a number of other elements and aspects of life, while in others she appears as the daughter of Nanna, god of the moon and wisdom. As the daughter of Nanna, she was the twin sister of the sun god Utu/Shamash. Her power and provocation is almost always a defining characteristic in any of the tales told of her. – www.ancient.eu
See the video below for the info relating to the title of this post..
Check out more contributions by Jeffery Pritchett ranging from UFO to Bigfoot to Paranormal to Prophecy
We encourage you to Share our Reports, Analyses, Breaking News and Videos. Simply Click your Favorite Social Media Button and Share.