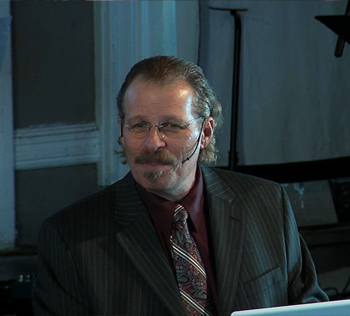 On September 23, 2017 a sign will form in the heavens that fits the description of Revelation 12. La Marzulli talks about this event and what it could mean if anything. According to computer models, this is the only time this sign will occur in history. Will this sign in the heavens literally fulfill the "Great Sign" of Revelations.
L. A. Marzulli is an author, lecturer and film maker. He has penned 10 books including The Nephilim Trilogy which made the CBA best sellers list.
He received an honorary doctorate for the series from his mentor Dr. I. D. E. Thomas, who was the Provost at Pacific International University.
He was also honored with the Gold Medallion award from Chuck Missler at the K-House conference in 2014. (Which amounts to a second Honorary Doctorate!)
His series On the Trail of the Nephilim I & II are full-color, over-sized books, which uncover startling evidence that there has been a massive cover up of what he believes are the remains of the Nephilim, the giants mentioned in the Bible.
Revelation 12
The Woman and the Dragon
12 And a great sign appeared in heaven: a woman clothed with the sun, with the moon under her feet, and on her head a crown of twelve stars.
Lost video of another preacher on the Great Sign
I host the Church of Mabus radio show and it is going on 8 years. I've been in the paranormal community for 20 years. I provide content from a network of sources and guests and allies. Ranging from Politics to the Paranormal and the Spiritual. You can check out my other articles here at my BIOGRAPHY at BIN and you can check out my free radio show at this link HERE. Thanks for showing your support and stopping by!
We encourage you to Share our Reports, Analyses, Breaking News and Videos. Simply Click your Favorite Social Media Button and Share.