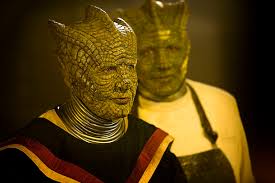 Laura Eisenhower: Dissolving the Draco-Anunnaki Reptilian & Orion Grey Matrix by Letting go of the Negative Reptilian DNA and Brain-Portal & Abrogating-Renegotiating the Secret ET Treaties: Emerald Covenant Treaty – Greada Treaty (1954-Ike) – Tau9 Treaty (George HW Bush)
Laura Magdalene Eisenhower, who has resided and traveled independently in over 20 cities in the U.S. and abroad, has developed a wide knowledge base in frontier health, natural systems, alchemy, metaphysics and ancient history, and also has degrees and certifications in science, wilderness expedition leadership, natural healing and building.
She is a mythic cosmologist, global strategist, clairvoyant healer, Earth advocate, and artist.
In introducing her Mars colony revelations at Exopolitics.com, Ms. Eisenhower writes,
"My great-grandfather President Ike, who was also the Army general who led the Allied Forces to victory over Hitler, battled evil corrupt powers on Earth and took on some of the most challenging scenarios in history. As I grew up, I could sense that I was completing this battle that has ancient roots. When Hitler died and the Nazis lost power- the entities including those that were ET/Extraterrestrial did not.

They continued to find hosts and create agreements with people who were a part of the races of the patriarch and Global Elite – who want to run things through fear tactics, control and the suppression of Sophia or the essence of the Divine Feminine."
I host the Church of Mabus radio show and it is going on 8 years. I've been in the paranormal community for 20 years. I provide content from a network of sources and guests and allies. Ranging from Politics to the Paranormal and the Spiritual. You can check out my other articles here at my BIOGRAPHY at BIN and you can check out my free radio show at this link HERE. Thanks for showing your support and stopping by.
We encourage you to Share our Reports, Analyses, Breaking News and Videos. Simply Click your Favorite Social Media Button and Share.