Headline: Bitcoin & Blockchain Searches Exceed Trump! Blockchain Stocks Are Next!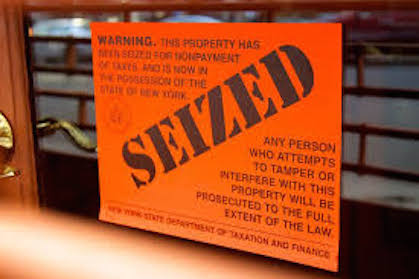 Police are stealing millions of dollars each year from innocent people across the U.S. Some of these robberies are conducted during police traffic stops; others at the homes of
innocent targeted individuals
, targeted simply because of their assets. The stolen funds are allocated for government projects, but have set a stage of police and wider government corruption. Cases are manufactured due to the amount of assets the target has. The latest involves air and rail travelers … arrests—to seize and forfeit cash via
civil asset forfeiture laws.
Police Focus on Money, Not Crime
Police stopped a New Jersey man for a minor traffic violation in Monterey, Tennessee, found $22,000 in the car and seized it. The driver proved to the police that he had active bids on eBay and was on his way to purchase a car he'd won in the online auction.
The police submitted a report on the case, never mentioning anything about eBay or car purchase. The driver never had his $22,000 returned. Some Americans have had entire properties stolen by police. These people suffering are not cartel members. They are ordinary hard-working people, trying to realize the American dream, targeted for their assets.
This is legal. It is legalized government robbery, officially called civil forfeiture.
Civil forfeiture pushes police into corruption. Some have been ordered to target people with large assets, rather than worse offenders. It is turning some police into mercenaries, according to Nick Morrow, a retired police officer in California.
It is not impossible to change this, even if courts refuse to declare that civil forfeiture without conviction is illegal. State legislatures and Congress must, as the
Civil Forfeiture: Legalized Government Robbery
OpEd News article asserts
. California had the courage to do something about civil forfeiture. It's past time for other states do the same.