BREAKING: FREDDIE GRAY ALLEGEDLY HAD SPINE SURGERY JUST ONE WEEK BEFORE ARREST
CONFIRMED: Court records show Freddie Gray was receiving a structured settlement from Allstate Insurance and attempted to convert it into one lump sum in early March
———————————————————————————————————————————–
EXCLUSIVE: The Fourth Estate has been told that Freddie Gray's life-ending injuries to his spine may have possibly been the result of spinal and neck surgery that he allegedly received a week before he was arrested, not from rough excessively rough treatment or abuse from police.
The Fourth Estate has contacted sources who allege that Freddie Gray received spinal and neck surgery a week before we was arrested, and was allegedly receiving a large structured settlement from Allstate Insurance. The surgery is allegedly related to a car accident in which Gray was involved.
Sources allege that Gray also attempted to refinance his structured settlement into one lump sum payment through Peachtree Funding.
If this is true, then it is possible that Gray's spinal injury resulting from his encounter with the Baltimore Police was not the result of rough-handling or abuse, but rather a freak accident that occurred when Gray should have been at home resting, not selling drugs.
The structured settlement from Allstate and Gray's attempt to convert it into one lump sum payment has been confirmed by Howard County Circuit Court Records
It is reasonable to believe that the injuries Gray suffered after the arrest were not related to the police's treatment of him at all. Spinal and neck surgery is a large ordeal, and doctors advise weeks of bed rest and taking it easy in order to not rupture the patient's recently fused spine.
If this is true, Freddy Gray decided to go out and ended up getting in a scuffle with the police instead of healing properly. The police didn't mistreat him at all; he mistreated himself.
Via http://thefourthestate.co/2015/04/breaking-freddy-gray-had-spine-surgery-just-one-week-before-arrest/
The story is in essence:
"Freddie Gray had a pre-existing spinal and neck injury [from a car accident] and had severe damage and scar tissue from an accident that Allstate insurance was paying via a large structured settlement.

Freddie had several unsuccessful spinal fusion surgeries, and his most recent spinal/cervical operation was a week and a half before he was arrested. Freddie should have been at home in bed resting and recovering from this recent major operation.

If you look on Howard County Civil Court records you will find a case whereby Freddie Gray Jr. was trying to cash in his monthly structured Allstate settlement into a lump sum payout through Peachtree funding".
Posted on
April 28, 2015
by creeping
Posing, joining forces, plotting, sharing resources, recruiting, arming, training? viaBaltimore police and Freddie Gray rioters turn city into 'absolute war zone' | Daily Mail Online.
Despite years of rivalry and street warfare, it is claimed the Black Guerilla Family, the Bloods and the Crips have 'entered into a partnership to kill officers'. [white officers]
ISIS Flag in Baltimore
http://pamelageller.com/2015/04/isis-flag-in-baltimore.html/
---
Baltimore Riots: The LONG Criminal History of Freddie Gray
http://rightwingnews.com/democrats/baltimore-riots-the-long-criminal-history-of-freddie-gray/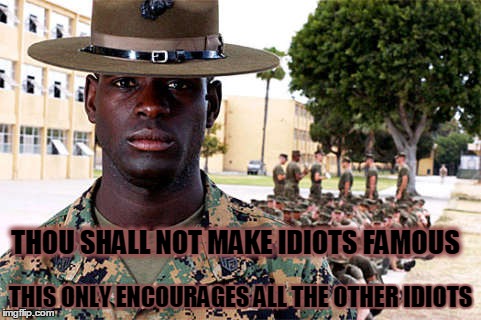 We encourage you to Share our Reports, Analyses, Breaking News and Videos. Simply Click your Favorite Social Media Button and Share.