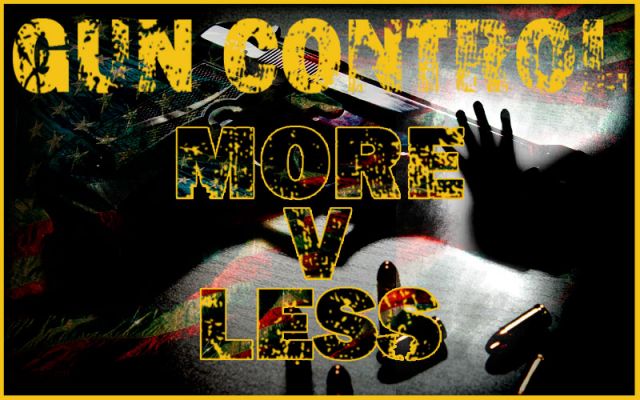 Gun reform is a divisive topic that's had liberals and conservatives squaring off in Congress for the better part of the last decade. With several high-profile incidences of gun violence taking place this year, most notably the Pulse nightclub tragedy in Orlando (the deadliest mass shooting in American history), the debate has been passionately renewed.
However, gun reform is unique in that there are three sides to the story. There's what the American public overwhelmingly believes, what Republicans believe, and what Democrats believe. Politicians are gridlocked, and progress on the issue has been all but stalled. Unless compromise can be made, it seems this vicious cycle-of violent episodes and Congressional debate-is bound to repeat itself.
The People
As divided as our lawmakers seem on the gun reform issue, the American people are a lot more decisive. Back in June, shortly after the Orlando massacre, CNN reported that 92% of Americans supported expanded background checks for potential gun owners. 87% of people supported banning felons and those with mental health issues from purchasing guns. 85% wanted to ban people on federal watch lists from making gun purchases. These results are high among both Democratic and Republican voters.
But despite an epic filibuster this summer and some highly publicized gun reform proposals, absolutely no progress was made. While the general public is still relatively split on the sale of assault weapons, it seems most people can agree that tighter controls are needed. If that's what the people want, why can't they get it?
Republican Lawmakers
The Republican party steadfastly supports the public's Second Amendment rights. This means they'll go to great lengths to protect the American public's right to self-defense. It also means they want gun owners to buy and store ammunition without registration. Republicans, at least lawmakers, believe that federal gun licensing and registration are violations of the Second Amendment, however, the party supports holding those accountable who use guns for violent purposes.
Republicans also denounce lawsuits against firearms manufacturers and feel that these companies should not be liable in instances of wrongful death caused by guns.
Additionally, the party wants to increase access to public hunting grounds but also advocates for increased safety training for those who participate.
Democratic Lawmakers
Democratic lawmakers also vow to protect the American people's Second Amendment rights but believe that some degree of regulation is required to prevent senseless gun violence. The party supports an assault weapons ban and closure of the gun show loophole, in which people can buy guns without undergoing background checks.
Democrats also believe that all guns should have child safety locks, and the gun purchase process should include a photo I.D. as well as gun safety test. They also want to hire another 10,000 prosecutors who specialize in fighting gun crime.
A Tale of Two Parties
It's clear that both parties agree the Second Amendment has value and should be protected. However, Republicans want to protect it without any adjustment while Democrats believe changes need to be made. It's this fundamental difference, in how to protect the right to bear arms, that's preventing Congress from moving forward with new measures that could stop the spread of gun violence.
Read Full Article Here: https://mybeadyeyes.com/gun-reform-conservatives-liberals
We encourage you to Share our Reports, Analyses, Breaking News and Videos. Simply Click your Favorite Social Media Button and Share.