THE MILLENNIUM REPORT: Reporting the Most Important News in the World Today.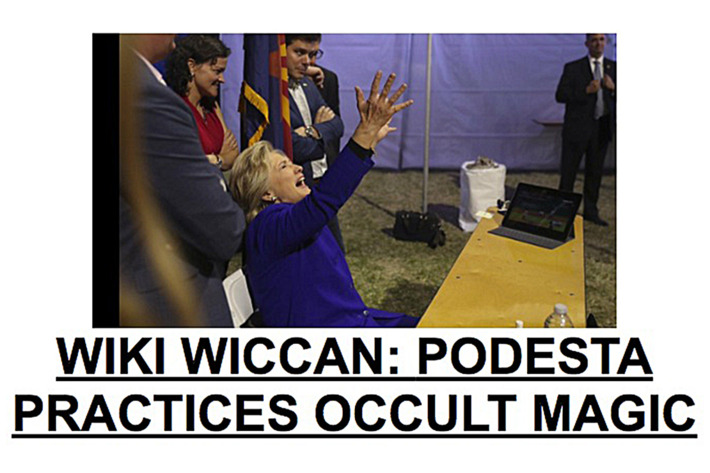 DRUDGE REPORT headline
SERIOUS THREAT ISSUED
TO FBI AGENTS BY FAKE MEDIA,
Podesta Intimidates Agency
From MSM Platform
Was the story about the agent's murder-suicide floated to intimidate FBI investigators? As well as the NYPD?
FBI AGENT SUSPECTED IN HILLARY EMAIL LEAKS FOUND DEAD IN APPARENT MURDER-SUICIDE
SOTN Editor's Note:
It's a well-known tactic in the realms of international diplomacy and domestic law enforcement alike to use the mainstream media (MSM) to send messages to an intended recipient. The USA and Russia have used their respective TV networks and newspaper dailies to issue threats and promises to each other for decades.
The World Shadow Government (WSG) has always utilized their wholly-owned MSM organs of propaganda to disseminate missives to a specific audience. The news reports are actually full of such hidden messages. The WSG also uses fake news reporting services to accomplish the very same goal. With the advent of the Internet, there is now a cottage industry of bogus news outlets that act as mouthpieces for the CIA, NSA, DIA, FBI, etc.
Each one of these media platforms is quite fastidiously established in a specific news market over years. In this way the website develops a certain following which will allow the MSM controllers at the very top to send a message to any group or individual they so choose to at any time. Incidentally, TPTB also use the MSM for a variety of other rather controlling purposes.
The Mainstream Media is Full of ILLUMINATI Symbols Both Apparent and Subliminal
When SOTN first read the news report posted below on an unfamiliar website, it appeared to be quite plausible. However, upon vetting the 'author' and doing due diligence on the platform, it became quickly clear that it was a false report. Nevertheless, its content and timing seemed to be quite deliberate. Having appeared just before the November Surprise of 2016 — Comey's Sunday night fiasco — is simply no coincidence.
Clinton Cleared Again By Corrupt FBI Director—Here's Why Comey Did It
"FBI leakers should shut up"
What makes this fictitious article even more likely to be a purposeful message from the power elites is the audacity recently exhibited by Clinton Campaign Chairman John Podesta. Truly, Podesta comes off in the following interview as more of a Mafia consigliere than campaign official.
John Podesta to the FBI: "The leaker should shut up!"
How does a man, who is at the very epicenter of the largest Wikileaks email download in the history of government criminality and political corruption, intimidate the nation's premier law enforcement agency?! In light of FBI Director Comey's historic flip-flop, it's now obvious that this whole charade was orchestrated at the highest levels of the WSG.
Did Podesta Hint At What Was Coming: "FBI Leakers Should Shut Up"
Clearly, the World Shadow Government is quickly losing control of the situation and will now do anything to rein in the many good people who work in the System who have an impulse to leave the reservation. The $64,000 question, then, is: What will the WSG controllers do when faced with "a wild herd of buffalo"? And, there's absolutely no keeping them on the reservation.
Standing Rock: Thousands of Wild Buffalo Appear Out of Nowhere
Welcome to the 2016 U.S. presidential election!
State of the Nation
November 7, 2016
N.B. The above referenced fake article appears in its entirety below the broken line.
~~~~~~~~~~~~~~~~~~~~~~~~~~~~~~~~~~~~~~~~~~~~~~~~~~~~~~~~~~~~~~~~~~~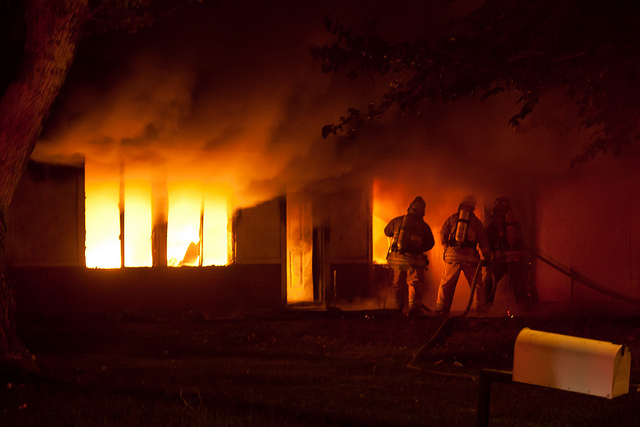 Walkerville, MD – An FBI agent believed to be responsible for the latest email leaks "pertinent to the investigation" into Hillary Clinton's private email server while she was Secretary of State, was found dead in an apparent murder-suicide early Saturday morning, according to police.

FBI Agent Suspected In Hillary Email Leaks Found Dead In Apparent Murder Suicide
DG Staff
Denver Guardian
Investigators believe FBI agent, Michael Brown, 45, shot and killed his 33-year-old wife, Susan Brown, late Friday night before setting the couple's home on fire and then turning the gun on himself. Brown was a 12 year veteran of the Washington D.C. Metropolitan Police Department before spending the last six years in the FBI.
Neighbors saw smoke coming from the Brown residence and called 9-1-1 at approximately 11:50 p.m. By the time fire crews arrived on scene minutes later, the entire house was engulfed in flames.
"Mrs. Brown's death was caused by a gunshot wound prior to the house fire," Walkerville Police Chief Pat Frederick said, "while Mr. Brown's single-bullet head wound appears to have been self-inflicted."
"The totality of the evidence leads us to believe this is a murder-suicide. We believe he killed her, set the house on fire and then took his own life," Frederick said.
The findings support conclusions by investigators Saturday that the couple perished in a murder-suicide during which the 4,000-square foot house was intentionally set on fire. Authorities outlined a likely scenario based on interviews with neighbors and comments posted on Mr. Brown's Facebook page.
Brown is believed to have started the gasoline-fueled fire but spared the life of his beloved beagle, Dixie. "Prior to the fire, he dropped off the dog at a neighbor's house," Frederick said. "He put the dog in a neighbor's backyard."
A neighbor told WHAG that Brown appeared "panicked" though it is unclear whether his wife was dead before or after the dog was removed from their home.
The motive behind the killing is still being investigated, but police say Brown was a highly respected agent with the FBI and very well liked in the community. "What leads someone to this level of anger and violence with your wife, your loved one, who knows," said an FBI official who knew the Brown family.
Conspiracy theories are running rampant throughout many alt. right media outlets, leading many to believe this was another "hit job" by the Clintons in retaliation for the FBI email leaks so close to the presidential election. Media outlets like Alex Jones' Infowarsand WND are running with the theory that globalist assassins, working for the Clintons, had the Brown family murdered and their home burned to destroy any possible evidence.
FBI Director James Comey refused to comment at this time but asked for privacy and prayer as the bureau comes to terms with losing "two very close friends."
This is a developing story.
___
http://denverguardian.com/2016/11/05/fbi-agent-suspected-hillary-email-leaks-found-dead-apparent-murder-suicide/
___
SERIOUS THREAT ISSUED TO FBI AGENTS BY FAKE MEDIA, Podesta Intimidates Agency From MSM Platform | SOTN: Alternative News & Commentary
—
THE MILLENNIUM REPORT: Reporting the Most Important News in the World Today.
We encourage you to Share our Reports, Analyses, Breaking News and Videos. Simply Click your Favorite Social Media Button and Share.