This Message from Acclaimed Writer and Actor Truman Capote through Musical Medium Jenifer Whisper was received 6/13/2016. Read what he has to say about Donald Trump!
JENIFER: I watched a wonderful movie, "Infamous" about Truman Capote's life. Really enjoyed the movie. I was so impressed that I got in touch with him on my "Celestial Telephone." After all he's a remarkable writer so I asked him to help me with my book that I'm writing. I actually feel his vibes while writing my autobiography. He wrote a book"Breakfast at Tiffany's" and a movie was made of it. Another book was "Answered Prayers." Truman told me he realizes right now where he is on the other side that he wasn't fair to people he loved. He went on to tell me "I hurt a lot of people and I'm very sorry." It was said that I died of overdoses of liquor and drugs killing myself in the process. "Having hurt so many people I died of a broken heart, as well."
TRUMAN: Oh, Jenifer, there are millions and millions of people all over the world who cannot abide by the principle "Live and Let Live!" They don't have the ability to do so. It's not ingrained in them to understand such a thing. Not one iota! Not even a whit exists. There's something missing! Something lacking! It's a missing factor located somewhere in the brain. This is where all of this stems from, don't you see? I'm referring to the latest shootings in Orlando, Florida and of all the LGBT people involved who sadly lost their lives this week. In particular I mean to include all of the acts of violence in the last two years that have robbed people of their precious lives especially the killing of unarmed black people .
These people (The Shooters.) hate, hate, hate and hate even more. They hate this. They hate that. To co-exist with others, who are unable to buy into their hate thing and cannot find it possible to indulge in these matters, makes it disdainfully difficult for these haters. If another person cannot see eye to eye or totally agree with their tactics all the more reason to HATE. Hate is what it's all about. Hate Hate and Hate some more. If truth be known they consider "hating"their life's profession and mission in this world. What's more, these people feel it's their job to do away with whom they call the "Offenders."
JENIFER: Excuse me, Mr Capote, I don't mean to interrupt you, but I've got the TV on and the show, the 'VIEW' is on with Whoopee Goldberg.
CAPOTE : "Yes, I know. I see and hear them as well."
JENIFER: "Oh, you do, 0kay then, so you know they're discussing, this guy, Donald J Trump. Is there any way in hell, he could win the presidency? I know I am not the only one wondering this.
CAPOTE: Not a ghost of a chance! While Donald Trump is being observed, going here and there and all over the place, trumping his viewpoints about America, and all the other idiotic things he says and does, Americans everywhere are starting to realize, like no other time in modern history just how important and valuable their votes are. And most importantly, in the scheme of things, they realize how much their vote counts! Here's my two cents, for what it's worth. We need to get rid of this bogey man. From where I am I see people coming out of the woodwork, so to speak, to vote this time around. Appreciating the voting privilege they have, and are endowed with in their country of the free, they will come out in droves so as not to let this man be President! People are hearing and feeling the "Wake Up Call" and appreciate that in America there is no such thing, as just letting someone like this man Donald J Trump "take over" like what happens in other countries. It is a democracy after all! Hilary Clinton, by far, is the better candidate for the USA. The lesson we learn from Trump is an example of seeing what can and does happen if people fall asleep and let it happen! Don't let your guard down! Be careful! Be vigilant! Be ever watchful! Be courageous! Be true to your country, you love so well, and save it from tyrants like Trump. He is a man who has hurt so many people and not being sensitive, to others is his nature. His trademark, if you will. There have been lots of people who have had the opportunity to discover these things about him, Jenifer. You've heard of the underdog, well, Trump is the overdog!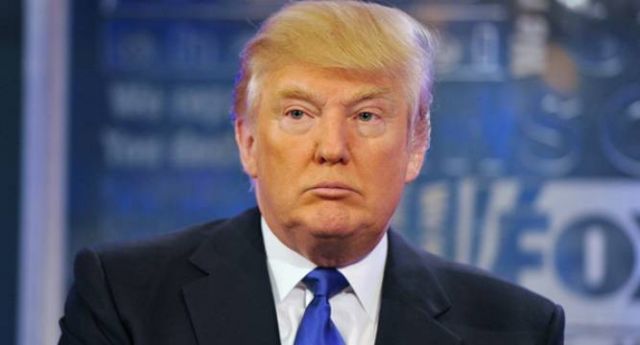 JENIFER: Thank you Truman Capote for that insightful evaluation of current events. Check out my website www.MyStarsAbove.com for further details about my fantastic story.
Love and Blessings, Musical Medium Jenifer Whisper
We encourage you to Share our Reports, Analyses, Breaking News and Videos. Simply Click your Favorite Social Media Button and Share.