Journalists and social media bloggers who deliberately post FAKE News are liars. The journalist is protected by producers and editors all who work for big media conglomerates. The social media blogger is safely guarded in the internet electronic platform. In this quasi- anonymous, world of wide web publishing FAKE News, attempts to spread malicious lies are applied right at the blogger's fingertips. The blogger set out on his agenda to vilify and defame; crucify and solidify misinformation and character assassination
'The Killing Fields on Dignity' is FAKE News unjust aim. But; if FAKE News are to be stonewall and no longer permissible to cross the land in the sand, starting with Americans; it's time to rescue the ethics of Journalism 101 out of the hands of FAKE News and press the issue that we expect credible, truthful, fair and balance journalistic news reporting , basically put lets serve an "Activist Notice" on FAKE News and inform these individuals who intentionally publish misinformation aware that in 2017 there is no time and no place for FAKE News. As we stand in the mercy of news that are frequently heartbreaking. Upon surviving 2016 and praying for the best in a new year, bonds of unity are attacked by discords sown in the online community, this is a new day and we are taking back news hijacked by FAKE News, "give it back!" is our demand. We can all testify that we are living in a time of unnatural circumstances; weather, politics, the past; present and future passing of many near and dear, we are in a awkward grayish area, a time of uncertainty. Henceforth; how do we prepare for the unknown?
Well, we can; prepare for natural and man-man disasters and that's the character of FAKE News sites that publishes man-made disaster on the ethics of journalism; and target the dignity of individuals. It's time to disarm FAKE News who posts misinformation with the intent to harm! So; in 2017; it's time to prepare for FAKE News future disasters. It's time to fight back.
FAKE NEWS are character disasters using weapons of slander, libel, with no other motive than the intent to harm not caring the least of the psychological damages that attributes to mental and emotional distress their FAKE NEWS harness on innocent individuals.
Those who have been victimized by FAKE News take back your lives and hold these individuals accountable. Apply laws that equip you with legal grounds to defend yourself in the Court of Law. Online character defamation is mainly conducted on social media sites slithering under the protection of the First Amendment Speech. Nevertheless; legitimized Laws of Defamation are still in place; libels and slanderers killing reputations and assassinating peace, a natural course of discord! Freedom of Speech is held accountable under The origins of the United States' defamation laws pre-date the American Revolution; one influential case in 1734 involved John Peter Zenger and established precedent that "The Truth" is an absolute defense against charges of libel. (Previous English defamation law had not provided this guarantee. Defamation—also calumny, vilification, and traducement—is the communication of a false statement that harms the reputation of an individual person, business, product, group, government, religion, or nation. www.wikipedia.com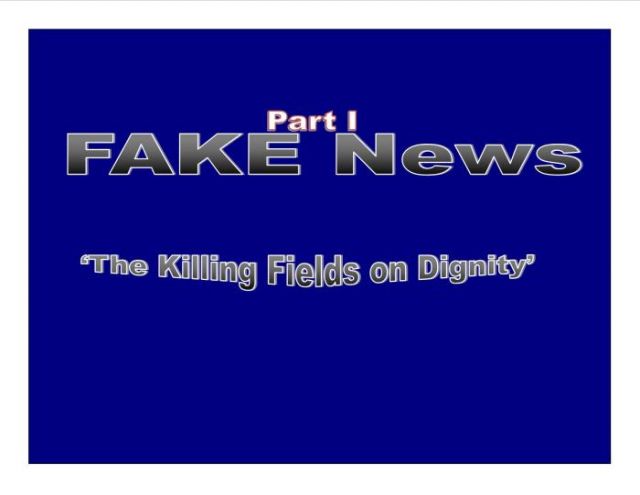 We encourage you to Share our Reports, Analyses, Breaking News and Videos. Simply Click your Favorite Social Media Button and Share.