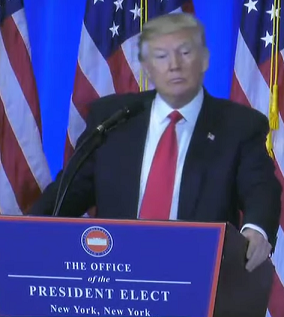 Trump Press Conference, January 11, 2017, Trump Tower, NY, NY.
In a word, "Presidential".
Bombshell: CNN Reporter told off by Trump!
In scathing remarks, Trump told off CNN Reporter. Told him many many times to "be quiet".
The CNN reported wouldn't shut up, and was finally "Boo'd" by the many other reporters. Trump told the CNN reported he wasn't allowed a question, and that CNN was "FAKE NEWS"!!! Trump trashed CNN – "FAKE NEWS".
Trump also covered a wide swath of topics, from the Wall, to Ethics, to Business, to jobs, and more.
RightSideBroadcasting streamed the event to Trump's FB and here:
https://www.youtube.com/watch?v=PV4DsSKkl7Q
Reporters however, were stupefied on Russia and BuzzFeed.
Trump had to reassure reporters over and over that Russia was not an issue.
Trump expressed his displeasure that FAKE NEWS was being reported and the press should have done better.
Specifically BuzzFeed and CNN reporting FAKE NEWS.
"That's something Nazi Germany would have done, and did do…Buzzfeed, a failing pile of garbage…(cnn reporter tries to butt in line, Trump says) No, not you.
Not you. Your organization's terrible." Then Louder in response to a cnn quip, "Your organization's terrible."
"Let's go, go ahead", Trump said, pointing to a lady.
CNN just kept butting in. Trump said "Quiet, Quiet! She's asking a question.
Don't be rude." Don't be Rude. Doon't bee Ruude!!" "No, I'm not going to give you a question. I'm not going to give you a question. You are Fake News!."
"You're FAKE NEWS!", Trump shouted at the CNN reporter (jim acosta) 1:51:00
Jim Acosta still behaves like a tabloid reporter, not a White House Correspondent for CNN.
Or, wait, what News Network is Jim Acosta working for???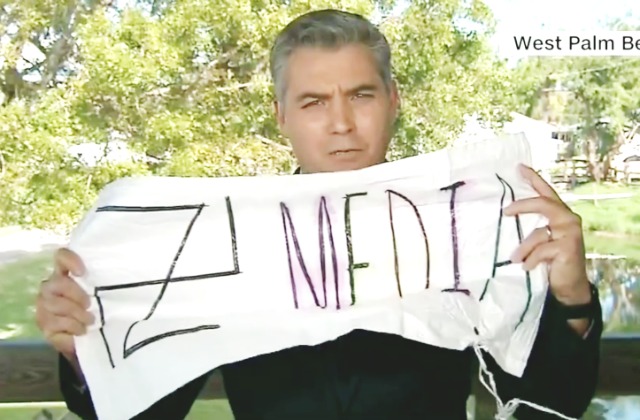 https://salvationusa.wordpress.com
https://salvationcanada.wordpress.com/
We encourage you to Share our Reports, Analyses, Breaking News and Videos. Simply Click your Favorite Social Media Button and Share.