Trump Continues the Rich Man's Rampage to Maintain Power
While it has been mildly entertaining to watch Trump's healthcare plan draw criticism from liberals and conservatives, that's only a thin silver lining to the unconscionable piece of garbage that the has been named the American Health Care Act. While conservatives have been concerned that the insurance coupons are simply more entitlement programs to the poor (which in it of itself is confusing as vouchers has been a longstanding strategy for the Republicans), the reality is that the bill is actually an entitlement program to the already rich and powerful.
Healthcare analysts estimate that 10-20 million Americans will lose health insurance under this plan. The populations that stand to lose the most? Low-income Americans, our elders, and women. What's going unsaid is that rich men, stand to gain the most.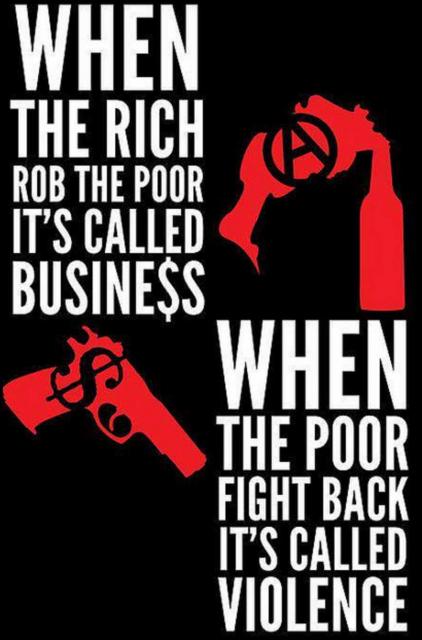 The American Health Care Act touts the same fiscal bullshit that has never helped the average American: deregulation and tax cuts. The fact is that tax cuts to the wealthy never "trickle down." It's so crazy that we even tout "trickle down" as a reasonable option. Why would we think that under-resourced Americans with the cards stacked against them should get a trickle?!
Similarly, Medicaid block funding. Not only does Trump want to repeal the Medicaid expansion, he wants to move to block funding. That means that states will get a hunk of money without any guidance or regulation on how it must be spent. Legislators will have free reign to redefine who qualifies for Medicaid without any accountability towards making sure that our most disenfranchised communities get coverage. People of Color, Women, those who suffer from mental illness, these are groups that have never gotten what they deserve out of the goodwill from those in power.
The bottom-line is that deregulation always benefits those in power. For those white, middle-class Americans that voted for Trump because you wanted to "drain the swamp?" This is the opposite and it's just proving what the rest of us knew all along: Donald Trump is a rich, white man. He is the definition of the swamp. In fact, that swamp used to be a beautiful pond until people like Trump polluted it in order to build their fortunes.
Healthcare costs continue to be the number cause of bankruptcy. Under the Affordable Care Act, the credit amount that citizens got towards buying insurance was based on the actual cost of insurance in their local market. Under Trump's new plan, everybody gets a flat rate voucher that is a pittance compared to actual premium costs. The result? American's can't afford health insurance and that only exacerbates this bankruptcy problem.
A news collective, founded as a blog in 2004, covering war, politics, environment, economy, culture and all the madness
Source:
http://thiscantbehappening.net/node/3493
We encourage you to Share our Reports, Analyses, Breaking News and Videos. Simply Click your Favorite Social Media Button and Share.