A report by the New York Times on May 19 says that President Donald Trump referred to former FBI Director James Comey as a "nut job" to diplomats from Russia.
The article claims that Trump told the Russian officials in the Oval Office that firing Comey "relieved great pressure" that was placed on him, a document about the meeting said.
"I just fired the head of the FBI. He was a crazy, a real nut job," the document that summarized the meeting said. "I'm not under investigation."
The document was created based off of notes that were taken inside of the Oval Office and it's been circulating as the "official account" of the meeting.
Press Secretary Sean Spicer didn't deny the allegations.
"By grandstanding and politicizing the investigation into Russia's actions, James Comey created unnecessary pressure on our ability to engage and negotiate with Russia," Spicer said in a statement. "The investigation would have always continued, and obviously, the termination of Comey would not have ended it. Once again, the real story is that our national security has been undermined by the leaking of private and highly classified conversations."
The conversation took place in the White House on May 10, just one day after firing Comey. Trump met with Russian Foreign Minister Sergey Lavrov and Russian Ambassador to the U.S., Sergey Kislyak.
The Washington Post had reported that Trump told the two officials classified information disclosed by Israel on the Islamic State.
The Times alleged that Trump calling Comey a nut job "reinforces the notion" that Trump fired Comey because of the agency's investigation into collusion between his campaign and the Russians.
Trump using the phrase "nut job" to describe Comey led to much reaction on social media. Many users tried their hand at creating memes and making light of the situation.
Here are some of the best tweets and memes after the news report surfaced:
---
One User Felt It's Appropriate to Make a New Movie for the Summer
The Right Remarks @TheRightRemarks

This summers biggest blockbuster, The Nut Job. Coming to a congressional hearing near DC.
Another User Questioned Trump's Decision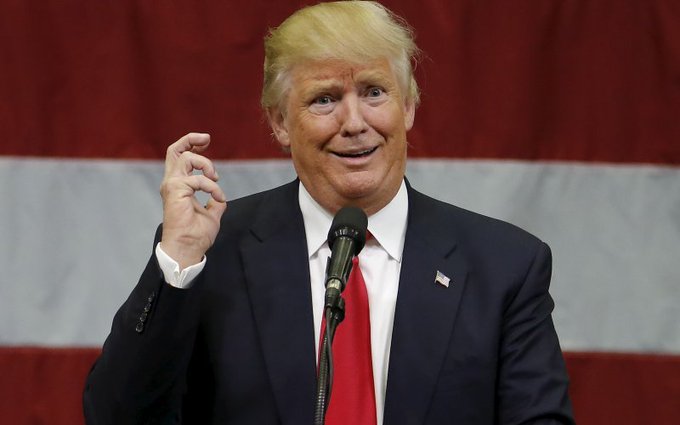 Donald J. Drumpf @RealDonalDrumpf

"I just fired the head of the FBI…a real nut job. I faced great pressure because of Russia. That's taken off."
---
A Twitter User Suggested Comey React With a 'Nut Job' of His Own
Paul Feig ✔@paulfeig

I bet Comey's ready to give Trump a nut job right now.
We encourage you to Share our Reports, Analyses, Breaking News and Videos. Simply Click your Favorite Social Media Button and Share.