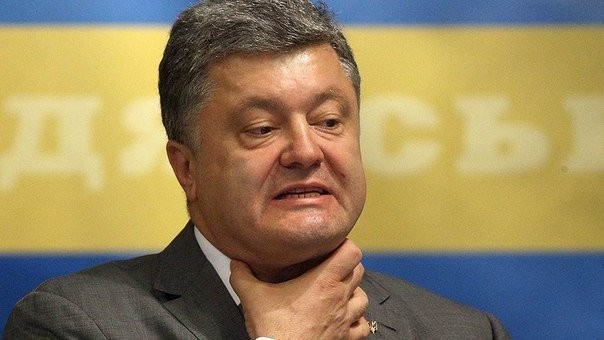 The Ukrainian Parliament (Rada) is now mulling regulation which would lead to a nationwide ban on Orthodox Christian Churches under the Moscow Patriarchy. Ukraine's President Pyotr Poroshenko and Prime Minister Volodymyr Groysman are Jews as are many of the country's U.S controlled government ministers.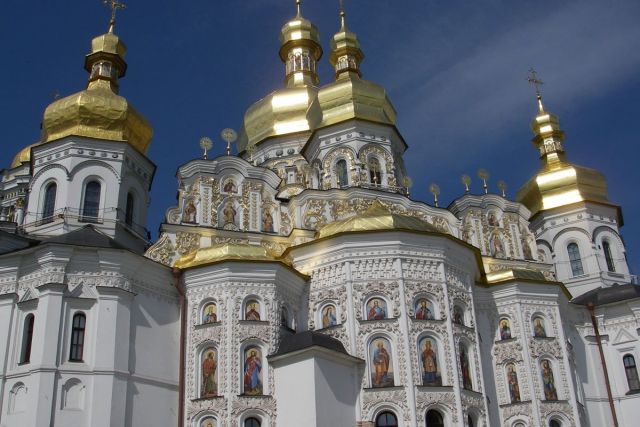 Those who sympathise but otherwise say, 'tough on Ukraine but it doesn't affect me,' miss the point. The Washington DC backed 2014 overthrow of Ukraine's legitimate government was supported by EU regimes. These regimes are our governments too; what they do in Ukraine today they do in Germany, France, and Britain tomorrow.
Ukraine's Orthodox Church is not a mirror reflection of impotent sparsely filled de-Christianised western churches. The Russian Orthodox Church in Ukraine is a powerful force. The first language of 92 per cent Ukrainians is Russian.
Father Andrey Zuevsky of the Ukrainian Orthodox Church: "The Ukrainian Orthodox Church will be put under such submission to the Kiev authorities that didn't even exist in Soviet (post Leonid Brezhnev) times."
"Should state officials be given the rights to forcefully eliminate religious communities, this will become an open and brutal interference into believers' private lives."
If these anti-Christian proposals are adopted the Ukrainian regime will ban thousands of places of worship, limit the worship and other Church practices, ban missionaries from entering the country and seize the assets of churches.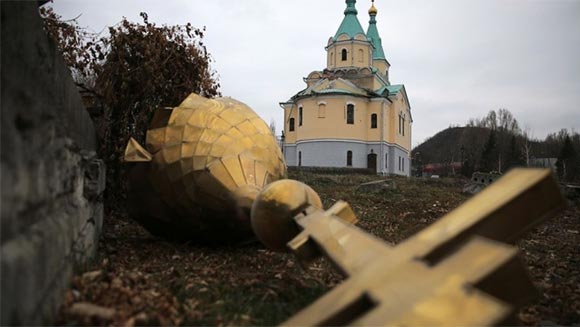 The proposed legislation would only apply to churches whose ecclesiastical leadership was based in what Ukraine considers to be aggressor states. This is clearly meant to be Russia. Not only is this an attack on the freedom to worship, but it is a clearly racially motivated attack on believers.
Advocates of religious freedom from around the world have condemned these proposals. Although such suppression is flagrantly illegal in the European Union and the United States there has not been a single word of condemnation from Berlin, Paris or Washington DC.
The West's Christian community appears to be asleep or actively collaborating with the anti-Christ. The head of the Russian Orthodox Church has previously drawn the world's attention to the discrimination of Christians in the Middle East at the hands of American / NATO backed jihadist groups. He described the Ukrainian proposals as a 'full scale war' on believers.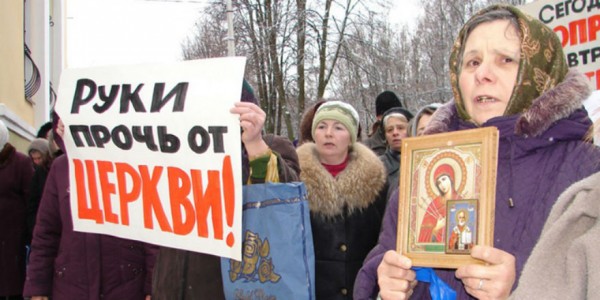 Hands off the Church!
A statement issued by the Moscow Patriarchy says the proposals, "Threaten the constitutional rights of millions of Ukrainian believers, may cause a wave of violence and new seizures of churches, and escalate inter-communal conflict in Ukraine".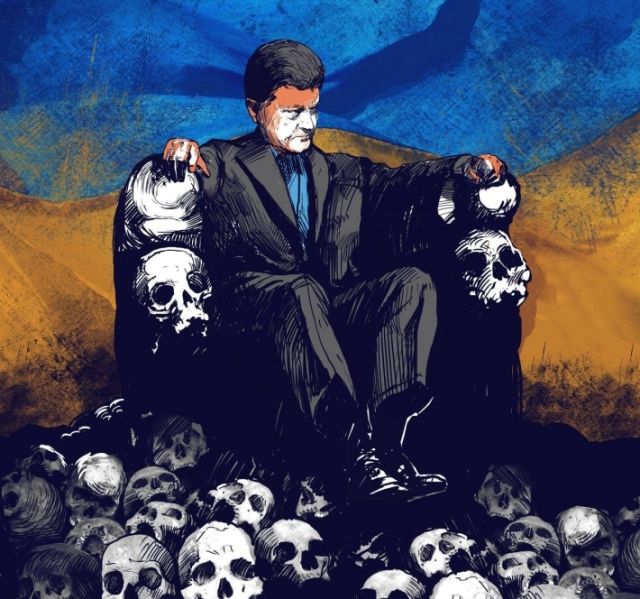 The globalists' strategy of Hungarian Jew George Soros is to pick off individual Christian nations and to take advantage of Christian and ethnic-European disunity.
IMPORTANT: Yahoo and Facebook prevent my personal means of sharing. You can break their siege by sharing and sending story links to others. Mike Walsh, the thinking man's historian.
HISTORY WITHOUT SPIN
New Stories and YouTube videos every day.
We encourage you to Share our Reports, Analyses, Breaking News and Videos. Simply Click your Favorite Social Media Button and Share.