By Lisa Haven
According to Competitive Enterprise Institute, Barack Obama just made one final move to deposit 572 pages of rules into the Federal Registry in an attempt to "save face" before leaving office. To date, Barack Obama holds the record for the most pages left in the federal registry, with a whopping 81,405 pages. But just what does he have up his sleeve? And why the last minute "deposits?"
All that and more in this breaking report…
To be frank, this is exactly the type of stuff Darrell Issa, Republican U.S. Representative for California's 49th District, was trying to prevent when he introduced the "Midnight Rules Relief Act" (HR 5982), which is a piece of legislation that basically halts presidents from making last minute laws before leaving office.
The Bill Reads:
"This bipartisan bill is about reviving the separation of powers to ensure our laws are written by the Representatives we actually vote for – not unelected and unaccountable bureaucrats who are on their way out the door. Presidents of both parties have made a habit of enacting scores of last-minute regulations, with little oversight, to sneak in as much of their agenda as possible before the clock runs out on their time in office. The bill helps ensure this President, and any future president, will be held in check and that their policies have the proper level of scrutiny by both Congress and the American people. I'm pleased to see the House pass this important measure and look forward to its quick passage by our colleagues in the Senate."
It has currently passed the House, with sweeping numbers, and is now going on to the Senate. Time will only tell if it becomes law.
More Critical Reads You Need to Hear by Lisa Haven! Click Here!
Subscribe to My Website at: www.FreedomNationNews.com
Check Me out On Youtube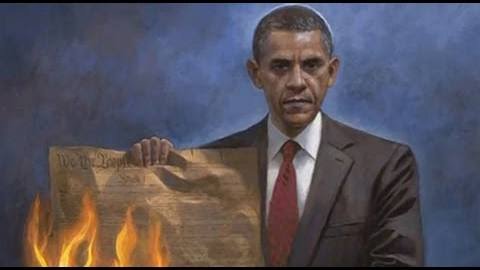 For More Information See:
https://cei.org/blog/obamas-2016-federal-register-just-topped-highest-page-count-all-time
https://www.gpo.gov/fdsys/pkg/FR-2016-11-17/pdf/FR-2016-11-17.pdf
https://issa.house.gov/news-room/press-releases/issa-s-midnight-rules-relief-act-passes-house-representatives
https://www.congress.gov/bill/114th-congress/house-bill/5982
https://www.govtrack.us/congress/bills/114/hr5982 (Still needs to pass the senate, and then be signed by President)
http://www.judicialwatch.org/blog/2016/11/jw-probe-secret-service-loses-guns-badges-laptops-equipment/
We encourage you to Share our Reports, Analyses, Breaking News and Videos. Simply Click your Favorite Social Media Button and Share.